Foldable Sunglasses - Shemaroo Entertainment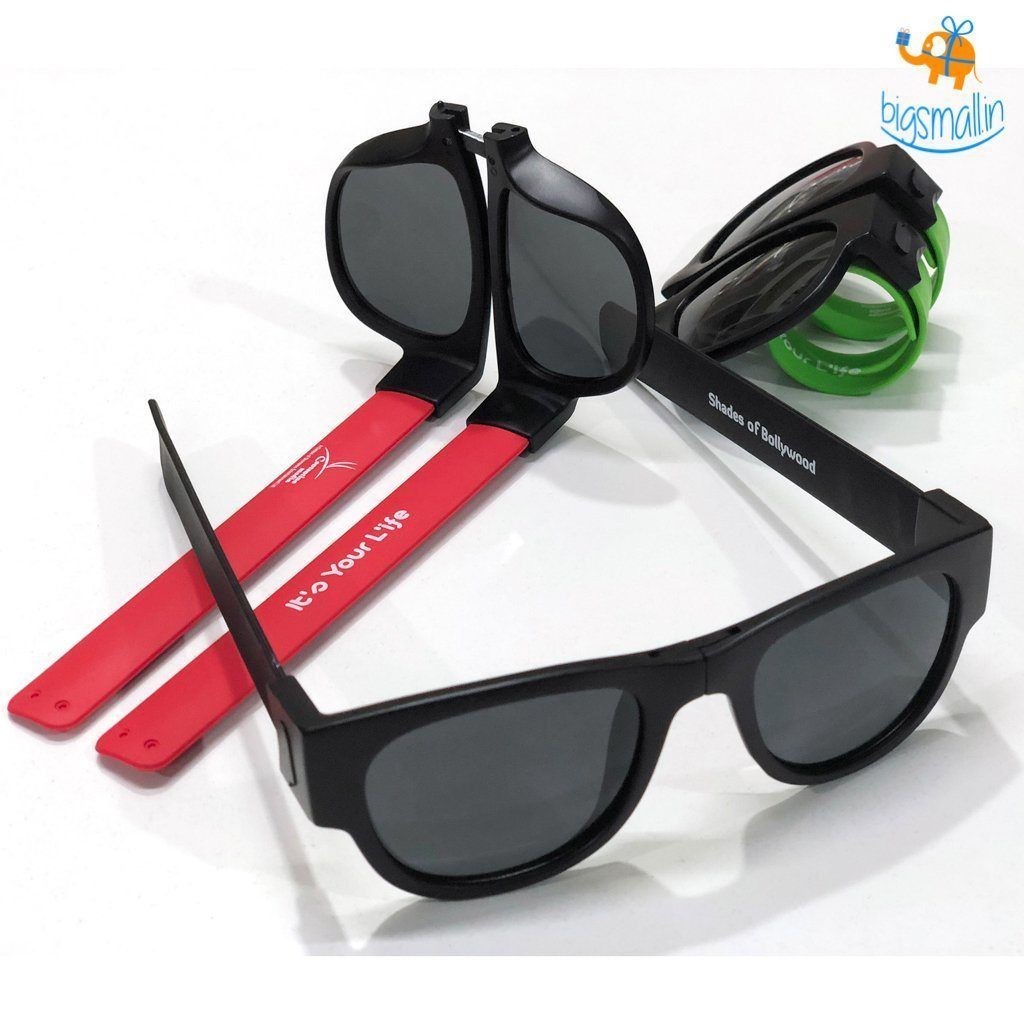 Bigsmall.in partnered up with Shemaroo Entertainment, to provide Foldable Sunglasses, a Bigsmall original product, as a Corporate Gift.
The Foldable Sunglasses are a fantastic unique gift and a travel essential for outdoorsy people. Their uniqueness lies in the foldable silicone bands - you can simply slap the bands on your hand or on a handle, and the glasses can fold and be worn like a wristband.
Extremely portable, the patented-design sunglasses are available in 4 different band colors. Polarised with UV400 protection, the slapsee sunglasses have a sporty and stylish design to take your funk game to another level.
The sunglasses were customized and branded exclusively for Shemaroo Entertainment. The customization was screen printed in two places - the Shemaroo logo was printed on one band of the sunglasses, while a text was printed on the other. 
Bigsmall.in entertains corporate enquiries for our curation of unique gifts, with customizable logo and text branding on products available. For corporate queries, contact us on +919899309888 or drop an email on yatin@bigsmall.in.
---