Football Shaped Mug - High Radius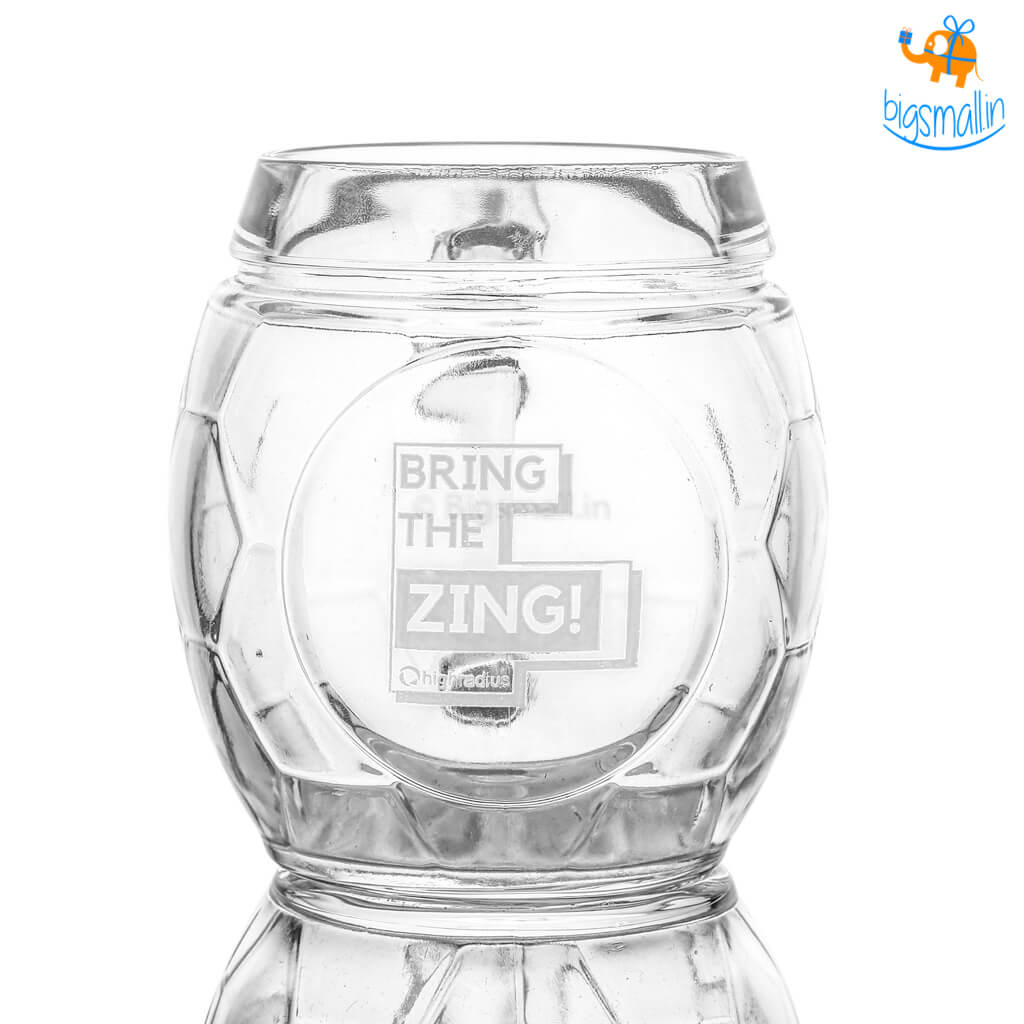 Bigsmall.in partnered up with High Radius, to provide customized Football Shaped Glass Mug as a Corporate Gift.
Made of glass with a 500ml capacity, the mug has a clean, hexagon design for authentic sports feel. With sturdy and comfortable grip, it is bound to be eye-catching in any setting, weather it be game night with friends or a chill hang out with family.
The logo is printed on the mug to reflect the company. It makes for a great cup for alcoholic beverages, ice coffee or just a good old cup of tea.
Bigsmall.in entertains corporate enquiries for our curation of unique gifts, with customizable logo and text branding on products available. For corporate queries, contact us on +919899309888 or drop an email on yatin@bigsmall.in.
---