Robot Desk Alarm Clock - Algosec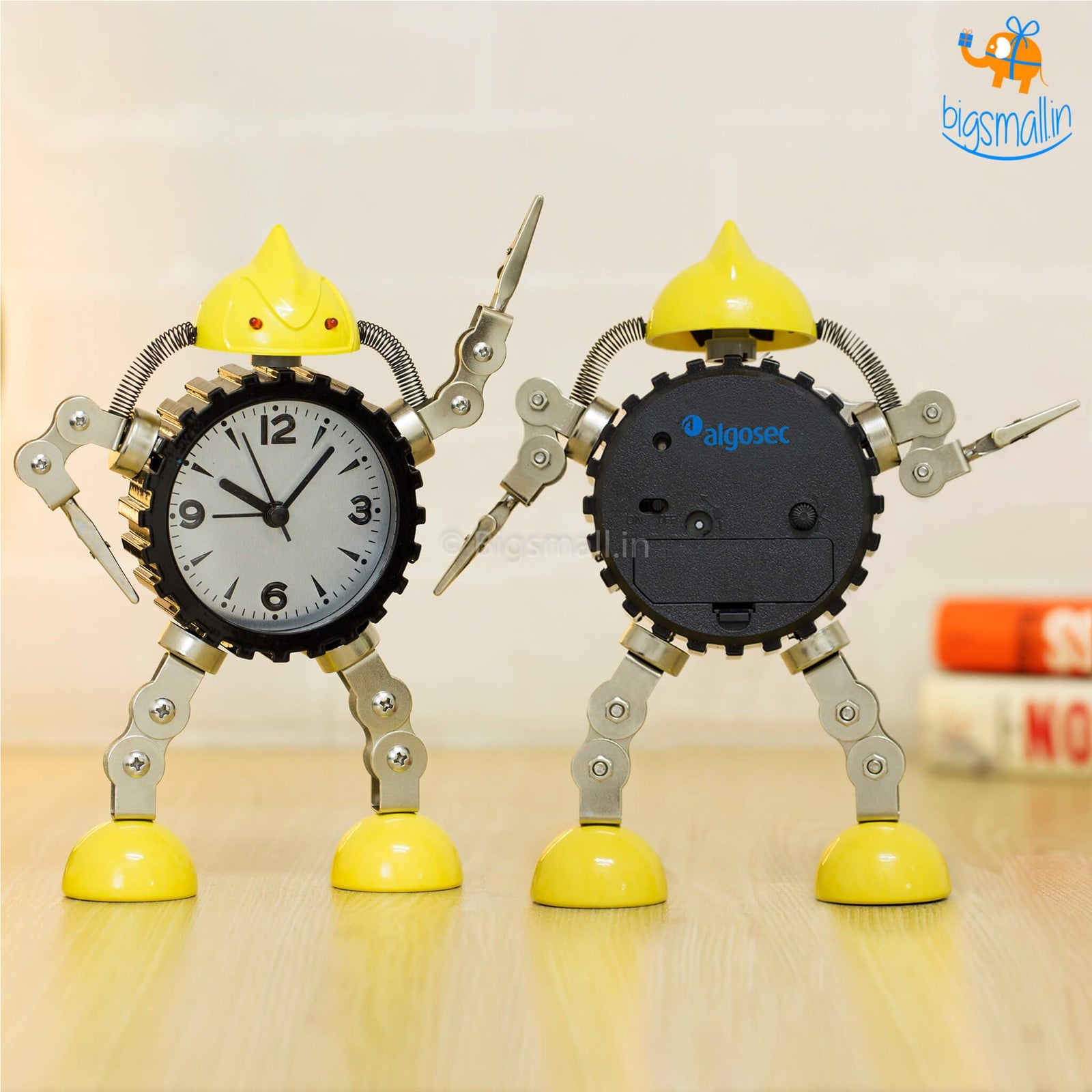 Bigsmall.in partnered up with Algosec, to provide Robot Desk Alarm Clock as a Corporate Gift.
The Robot Desk Alarm Clock, is a fun take on the quintessential alarm clock. With horizontally moveable joints on arms & legs, it can be made to assume different positions. Available in multiple colour variants, it literally glares up with red eyes every time the alarm goes off. The clock requires 1, 1.5 V AA battery which is not included in the package. 
The company logo was printed on the back of the alarm clock.

Bigsmall.in entertains corporate enquiries for our curation of unique gifts, with customizable logo and text branding on products available. For corporate queries, contact us on +919899309888 or drop an email on yatin@bigsmall.in.
---