10 Adorable Rakhi Gifts For Your Younger Sibling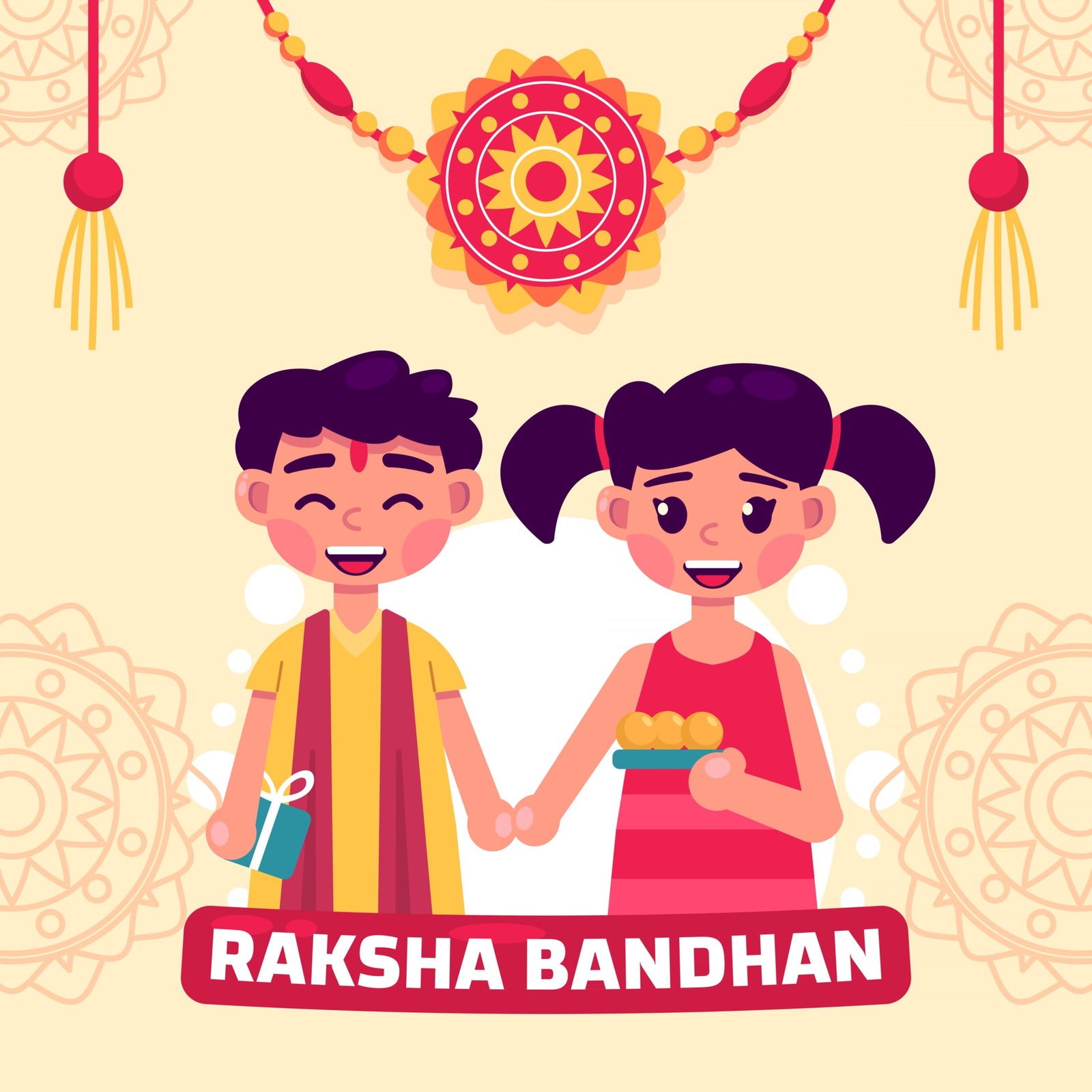 Remember the day when your parents introduced you to the little munchkin? Maybe you hated the idea of a new sibling or maybe you loved it, but over time you became like a second parent to them. A friend who is always there when they need it, a guardian and most of all the trustworthy older sibling they look up to.
Bigsmall.in houses a plethora of creative and quirky gifts that will make their Rakhi more special. Check out our list of 10 adorable gifts for your younger sibling this Raksha Bandhan 2023.
1. Dino Soup & Cup Set
A monstrous treat for the little monster, get your younger brother or sister this colourful breakfast set. It is complete with a soup bowl, spoon, mug, and a tray - all dino-themed. Made of ceramic, the design and the colour are attractive and perfect for the little one. You'll be amazed at how quickly they finish their meals while using these pieces.
2. Space Rocket Night Lamp 
Does your sibling wake you up at night to shoo the monsters under the bed away? Well, we got this idea from the Sims 4 but hear us out - a night lamp! Yup, it's as simple as that. Get them this cute little guard with all the mysteries of the space. It'll keep those monsters at bay and also fuel the little one's curiousness about the secrets of the galaxies far and beyond.
3. Peppa Pig Soft Plush Toy
Different generations have a favorite and famous cartoon character, but one thing remains the same - we learn new things and have fun when our favorite cartoon is on. Some characters always stay with us, even when we are all grown up. If your little sister or brother's favorite show right now is Peppa Pig, they'll be over the moon when they receive this plushie. They'll always cherish it, and maybe when they grow up, this will become their comfort show and comfort plushie.
4. Animal Kingdom Gift Box For Kids
When in doubt - get a gift box. That's our mantra! Animal Kingdom Gift Box For Kids is inclusive of 6 pairs of socks and one face mask. A mix of quirky animal printed socks that can cheer the little ones and bring a smile to their face. They can put on a fresh pair each day as they set off to do their toddler business. Never too soon to introduce the tiny humans to the world of "animal" prints.
5. Unicorn Plush Cushion
A plush for that li'll tush! If your younger sibling is obsessed with these mythical creatures, you have to get them a unicorn-themed gift. This adorable cushion is perfect for playing on the floor or reading their favorite book by the window. The cushion will fit right in their colorful room, and they'll be happy to add another plush friend to their collection.
6. Chrysanthemum Pen
If your younger brother or younger sister just started writing with a pen instead of pencil, it's time to hype them up! Get them some cute pens to make writing more fun, like the Piglet Topper Gel Pen or Unicorn LED Pen. Make their transition from pencils and crayons to ink pens more enjoyable.
7. Wooden Unicorn Money Bank
Start them young they say! Help your little siblings to save money in a unique and cool way with this adorable money bank. The attractive design, vibrant colours and cute vibe all together will make them save every bit they can!
8. Car Seat Belt Pillow
If your younger sister or brother likes to catch up on their sleep while travelling, this travel buddy will be a boon to them. A great travel accouterment for kids, neck pain and the resultant irritability are going to be a thing of the past.
9. Donut Silicone Bottle With Straw
Who doesn't love donuts? Encourage your little one to stay hydrated with the help these sweet treats. With rainbow design and adorable pastel colour, this donut water bottle comes with a straw inside the bottle to drink water easily and a lanyard to carry it around with ease too!
10. Oh! My Name Personalized Books For Kids
Go all out and get your little sibling a personalized gift this Raksha Bandhan. Oh! My Name Personalized Book For Kids is a storybook for children aged 0 to 10 years. It is a name-based book where the stories inside the book are based on the child's name. Each book is made to order, individually for a particular child. The rhyming stories are fun to read along while being informative and interesting. To add a little more personal touch, a picture of the little one can also be included on the first page of the book.
Check out some more quirky rakhi gifts for your sister, or unique rakhi gifts for your brother in our specially curated collection for the same, or if you want to send rakhi to your brother, we can help you with that too. Hit us up for a handwritten note to accompany your gift for a little personal touch.
---