10 Best Amazon Prime Originals To Watch Holiday Season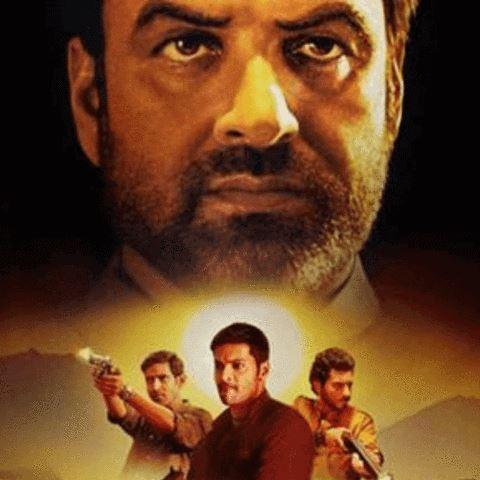 There are a lot of good TV shows on Amazon Prime, but increasingly the streaming service's original programming has been as good as much of its licensed programming as it expands its library of original content. It doesn't have quite the breadth of Netflix, but there's hardly a miss among its original series. If you're trying to figure out exactly which original show to watch next on Amazon, here's a great place to start with a look at the 10 best Amazon Prime original series right now.
1. The Marvelous Life of Mrs. Maisel 

Credit:www.uproxx.com
It's 1958 Manhattan and Miriam "Midge" Maisel has everything she's ever wanted - the perfect husband, kids, and Upper West Side apartment. But her perfect life is turned upside down when her husband suddenly leaves her for another woman. Completely unprepared, Midge is left with no choice but to reevaluate what to do with her life. It takes a surprising turn when she discovers a hidden talent - stand-up comedy. This revelation changes her life forever as she begins a journey that takes her from her comfortable life on the Upper West Side through the cafes and nightclubs of Greenwich Village as she makes her way through the city's comedy industry on a path that could ultimately lead her to a spot on the "Tonight Show".
 2. Mirzapur

Credit:www.hitflix.com
The iron-fisted Akhandanand Tripathi is a millionaire carpet exporter and the mafia don of Mirzapur. His son, Munna, an unworthy, power-hungry heir who will stop at nothing to inherit his father's legacy. An incident at a wedding procession forces him to cross paths with Ramakant Pandit, an upstanding lawyer, and his sons. It snowballs into a game of ambition, power and greed that threatens the fabric of this lawless city. There are nine episodes in the series which tells the stories of two brothers who find themselves caught up in a world of drugs, lawlessness and violence. Watch it for Pankaj Tripathy's brilliant acting prowess.
3. Breathe


Credit:www.primevideo.com
Breathe is a gritty psychological drama that follows the lives of ordinary men faced with extraordinary circumstances. Kabir (Sadh), a brilliant super cop officer of the Crime Branch, puts the pieces together of seemingly unconnected deaths that lead to an unlikely suspect - the amicable guy next door, Danny (R.Madhavan). Kabir will not stop till he cracks the case and delivers justice.
 4. Homecoming

www.thehollywoodreporter.com
Homecoming is a story of good intentions., erratic bosses, mounting paranoia and much more. Unforeseen consequences spiraling out of control. Heidi (Julia Roberts) works at Homecoming, a facility helping soldiers transition to civilian life. Years later she has started a new life, when the Department of Defense questions why she left Homecoming. But this psychological thriller is hardly a tale of domestic bliss, throughout most of the series memories are presented as a painful mystery. Watch it to feel it.
5. Jack Ryan

Credit:www.nothingbutgeek.com
Author Tom Clancy introduced the character of Jack Ryan in a series of books before Ryan headed to the big screen in several films. In this Amazon original thriller that centers on Ryan as an up-and-coming CIA analyst, he is thrust into a dangerous field assignment for the first time and uncovers a pattern in terrorist communication. That launches him into the middle of a dangerous gambit with a new breed of terrorism that threatens destruction on a global scale.
6. Inside Edge

Credit:www.indianexpress.com
Inside Edge is a fictional series that follows the trials, tribulations, and triumphs of the Mumbai Mavericks, a T20 cricket franchise playing in the PowerPlay League. With enough twists and turns to cause whiplash, Inside Edge is your window into the world of the powerful men and women who run the game behind the game, who will stop at nothing to get what they want. Their ambition is an all-consuming force, a vortex of deceit, lust, greed, manipulation and betrayal that threatens to destroy the very sport they swore to protect.
7. Lakhon Me Ek

Credit:www.amazon.com
Brainchild of Biswa Kalyan Rath, Lakhon me ek is a story all of us youngsters will relate to. Aakash just finished high school and is planning to study commerce with his friends in Raipur. His father has different plans for him. He sends Akash to Genius Infinity, an IIT Coaching institute far away from Raipur. Aakash reaches there to discover it's a whole different world and he is a complete misfit. Watch to see how Akash battles it out everyday in Kota.
8. Comicstaan

Credit:www.amazon.com
Ten budding stand-up comedians shortlisted through a nationwide hunt compete to become India's next big comic sensation. They are mentored and judged for their performances by India's top stand-up comics: Tanmay, Biswa, Kanan, Kenny, Sapan, Kaneez and Naveen. Hosted by Abish and Sumukhi, watch Comicstan to find out who gets crowned as the future competition to some of these big names in stand-up comedy.
9. Die Trying

Credit:amazon.com
Kenny Sebastian's new show, Die Trying, is about two guys, who tend to stay indoors, who do not appear to have friends besides each other – but there's one key difference. Kenny – that's his character's name too – and his best friend, Rohan are in a band. Pfff, you're thinking, everyone's in a band. But that's where you're wrong. Kenny & Rohan have earned the right to be called a band. They've met the first condition: Having more than one member. Their band has two. Those two. And while the show they're in might be populated with characters straight out of slacker comedy. They're the outliers in their own story.
10. Chacha Vidhayak Hain Humare

Credit:www.amazon.com
Ronny's (Zakir Khan) whole life is based on a lie. To the world he is the nephew of the MLA and a wanna be youth leader who solves people's problems. But in reality, Ronny is a jobless 26 year old with no relation to the MLA who shares his surname. The show explores Ronny's adventures as he gets stuck in multiple situations because of this lie. Watch it to laugh at the plight and conundrum this Zakir khan series is.
With the year coming to an end and the holiday season upon us, it's time to kick it off in style and wait for your new year gifts while you watch your favourite Prime originals.
---