10 Household Products You Must Have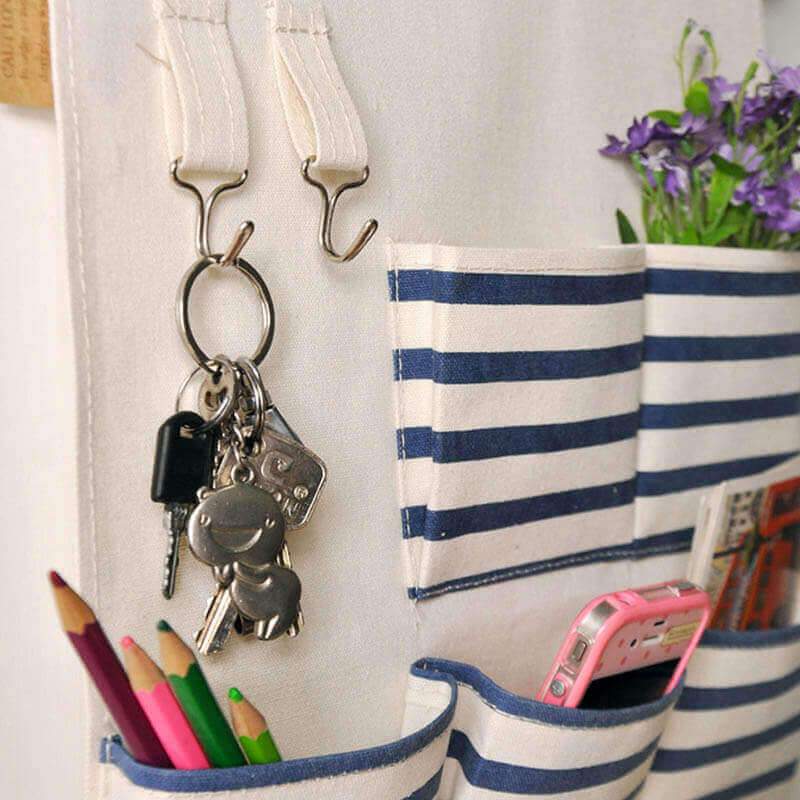 What would it be like to enhance your home's appearance and yet never lose on utility? Ever wondered how efficient it would be if you could get rid of the dust from your home easily or when you don't have to work hard on getting your earphone's cord sorted? Won't it be great if you could save a little money while in no matter compromising the aesthetics of your beloved home?
If you wish to enrich your place with the most affordable and useful stuff for your home, then, we at bigsmall.in, bring to you the 10 must have household products specially designed for YOU! 
1. All Things Storage Organizer
With so much work to do these days anyone hardly gets time to organise any chaos in their house. That considered, it is important to have something in the house which will keep things assorted and in one place because who has the time to go and check all around the house? That is why this All Things Storage Organizer is a saviour!
2. Shot Glass Dispenser with 6 Shot Glasses
Aren't you tired of serving shots one by one and then making everyone else wait meanwhile? How cool would it be if you all get your drink served together and take the shot together? SUPER COOL. So, go ahead, give the Shot Glass Dispenser a try!
When you are back after a long hectic day, this floor rug will ease up your stress by the mere site! The cozy rug is soft, and the happy emoji would bring out the cheery you! The vibrant colour paired with comfort is a must have for every household today! Don't you agree?
4. Vanilla & Chocolate Scented Candle
What better than vanilla & chocolate scented candle to transform the mood of your loved one? Especially when there is no electricity! This candle fills the room with the aroma of sweet desserts when it is lit and transforms the ambience of the room completely! The elegant and simple design is a must have to decorate your home with perfect utility throughout.
5. Grenade Salt & Pepper Shakers
Salt & Pepper being used at your home from glass bottles? No? Yeah. Hardly anyone these days prefers those and uses salt and pepper straight out of the container they come in at the market. However, are you one of the ordinary people? No! Hence, these Grenade Salt & Pepper Shakers are the way to go and quirk up your kitchen!
Every home needs a green garden no matter how small. With the Grow It Yourself Kit you can have not only greenery but also some microgreens to add to your kitchen! Wouldn't you love to boast about that?
7. Mobile Stand with Amplifier
Are you someone who takes their phone around the house while doing chores listening to music? Well, it is time to do it in an amplified manner with this Mobile Stand with Amplifier. It is also a mobile stand so you do not need to worry about dropping your phone anywhere either.
Why cover your feet with hard painful footwear when you could have a cushion for them? Designed to provide comfort to the legs, these slippers add to the liveliness of your house, wherein you could roam around your home with these minion feet! And Yes, these indeed are slippers!!
9. Sholay Filmy Coasters - Set of 4
An Indian filmy family needs to add quirky and unique filmy items in their home. That is why these Sholay Filmy Coasters are the perfect yet simple add-on to your desi vibe! Imagine bringing these out to your guests and seeing them go WOW! You need to get these!
Wouldn't a touch light be the coolest addition to your living room? That is why it is quite essential to get something as unique as these Modular Touch Lights for your home which can be completely lit or partially lit as per your convenience! The perfect modern decor for modern homes!
Discover and shop other unique housewarming gifts here.
---