11 Cool Summer Holiday Destinations In India For Insta-Worthy Photos
Summer holidays in India offer a great chance for many people to visit an array of scenic destinations that are perfect for a getaway. From the snow-capped mountains of Ladakh to the pristine beaches of Goa, India has it all. Places to visit in summer in India include hill stations like Shimla and Darjeeling and cultural hubs like Jaipur and Udaipur. 
However, travellers are now more inclined to document their experiences and share them with the world. Thus, folks tend to visit places where they can take good snaps, making Instagram journaling a popular trend among travel enthusiasts. Click pictures all you want but always be prepared for travel with a travel essentials kit before leaving. 
Top Places To Visit In Summer In India 
Here is a list of places you can visit in 2023. Click captivating pictures, and make short videos, fit for your Instagram upload. Some of the best summer holiday destinations in India that you can document:
Srinagar- Dal Lake
The picturesque city is famous for its trees, majestic mountains, and clear blue skies. And what better way to curate a list of summer tour destinations in India than to begin with Srinagar? The Dal lake with its beautiful reflection of the surrounding peaks, trees, and natural landscape is a sight to behold, making it a wonderful spot to clear your mind and click some stunning pictures.
Darjeeling- Tea Plantations
Darjeeling is one of the most insta-worthy summer destinations in India due to its breath-taking views of the Himalayan mountain range, lush green tea plantations, vibrant Tibetan culture, and charming colonial architecture. The perfect blend of natural beauty and cultural experiences will surely captivate you and make for stunning Instagram-worthy photos.
Rishikesh- Ganga Aarti & Beatles Ashram
Talking about the best places to visit in summer in India with family and friends, you can visit the Yoga Capital of the World- Rishikesh. Apart from being a spiritual abode, the city has some beautiful temples, cafes, and shops. Destinations like the Beatles' Ashram and Triveni Ghat are the best spots to capture stunning views and portrait pictures for your Instagram handle. 
Kodaikanal- Berijam Lake
With its lush green landscapes, waterfalls, lakes, and charming colonial architecture, Kodaikanal will offer you touristy, new places for this summer vacation. Instagram-worthy photos can be taken at Berijam Lake, a pristine lake surrounded by dense forests that is ideal for trekking and camping. Pillar Rocks and Silver Cascade Falls are other clickable places to discover. Carrying a water bottle during your travels is always recommended.
Goa- Beach Life
Goa's beach life with its sandy beaches, crystal clear waters, stunning sunsets, and vibrant shacks, is a place to visit in summer for couples. Goa is equally nice to travel with friends and family. The beaches and city offer a perfect setting for capturing and sharing beautiful moments on social media.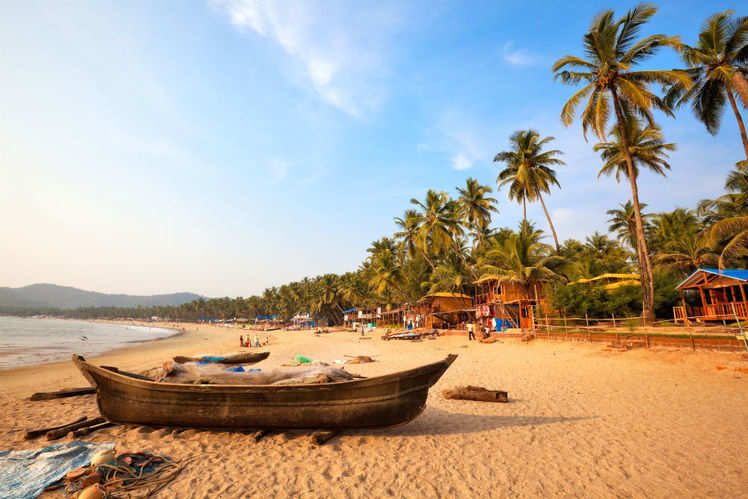 Ooty- Colonial Architecture
Ooty, "Queen of Hill Stations" is one of the best places to visit in summer in India with family. It has charming colonial architecture. Ooty offers several picturesque spots like the stone houses, St. Stephen's church, and dense green forests amongst others that are perfect for capturing and sharing on social media.
Munnar- Anamudi Peak
Munnar which was once famous as the vacation spot of the British Raj, during summer holidays in India is a fascinating hill station. The place is home to the highest peak in the south of the country. Anamudi peak, situated at 2695m from the sea level provides a panoramic view of the beautiful landscape all around. The tea plantations of Munnar and the Anamudi peak offer background for splendid Instagram photos.
Jaipur- City Palace
Speak of Instagram-appropriate pictures and Jaipur is the first Indian city that comes to mind. With a vast cultural heritage, numerous historical monuments and remarkably made courtyards and gardens the "Pink City" is one where every nook and corner can be clicked creatively for Instagram posts. Nahagarh Fort, Hawa Mahal, and City Palace are summer tour destinations in India. 
Udaipur- Lake Pichola
Udaipur, the "City of Lakes," is an Instagram-worthy summer destination in Rajasthan. Lake Pichola with its colour-changing feature is one awe-inspiring destination of Udaipur which is perfect for Instagram clicks. With stunning palaces around, captivating natural views, and delightful accommodations it tops the list of new places for this summer vacation.
Gangtok- Buddhist Monastries
Gangtok and its monasteries make for an Instagram-worthy travel destination with their stunning beauty and magnificent architecture. The vibrant culture makes it ranks high as a summer holiday destination in India. Don't forget to capture the breathtaking views of the Himalayas while you're there!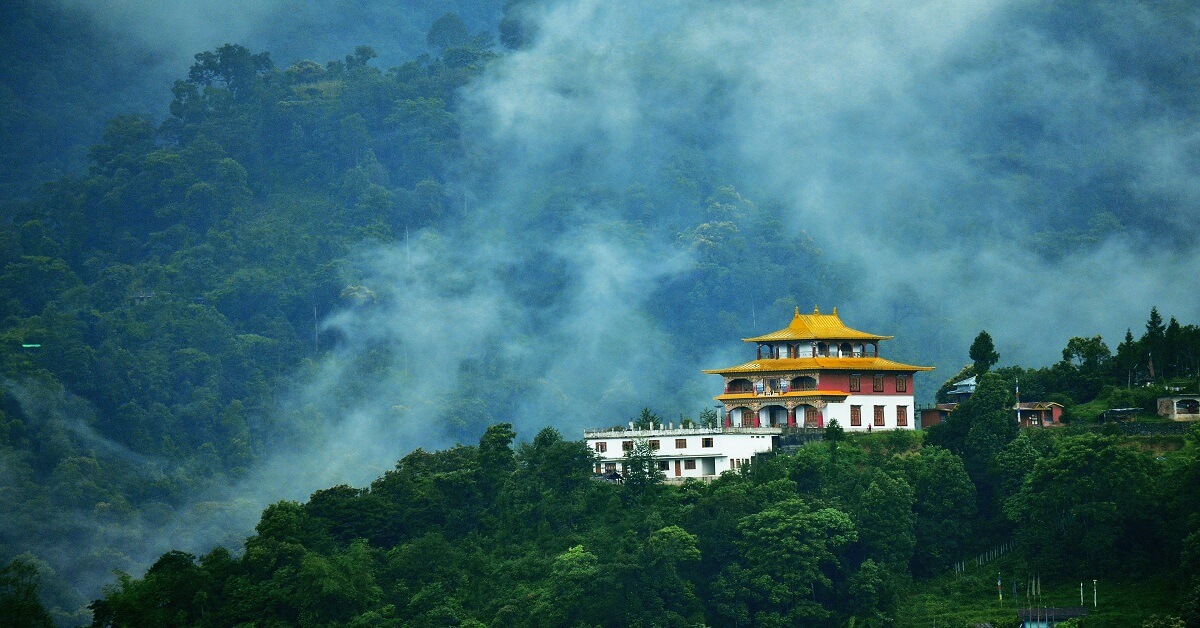 Hampi- Ancient Monuments
Hampi, a famous UNESCO World Heritage Site, is a breathtaking travel destination known for its ancient monuments, temples, and ruins. The stunning landscapes, intricate carvings, and rich history of the place make it a must-visit destination. The sophisticated and elaborate architecture provided a brilliant scene for portrait and landscape photography for social media. 
The summer vacation is a wonderful time for families to connect and travel. Be it places to visit in summer for couples or family tour destinations - all witness a surge in tourists. With our carefully organised list of Instagram-worthy summer tourist destinations in India, you can conveniently decide where you want to head this summer. Get travel-ready with some essential commodities before you step foot outside. 
Frequently Asked Questions


Which is the most unknown place in India?
With hundreds of unexplored yet beautiful travel destinations in India, it is hard to name one unknown place per se. Though Tawang in Arunachal Pradesh, Ziro Valley in Assam, Chettinad in Tamil Nadu, and Mandu in Madhya Pradesh are among a few offbeat and delightful travel destinations for summer holidays in India.
During summer, which places in India are the coolest?
Some well-known summer destinations in India for relief from summer are Srinagar, Pahalgam, Shimla, Manali, Mussoorie, Nainital, etc. However, the coolest place in India during summer is undoubtedly the hill station of Dras or areas like Rohtang Valley located in the Kargil district of Jammu and Kashmir. The temperatures in Dras rarely exceed 20°C during summer.
Cover Image by Freepik
---