14 Budget Friendly Gift Ideas For Valentine's Day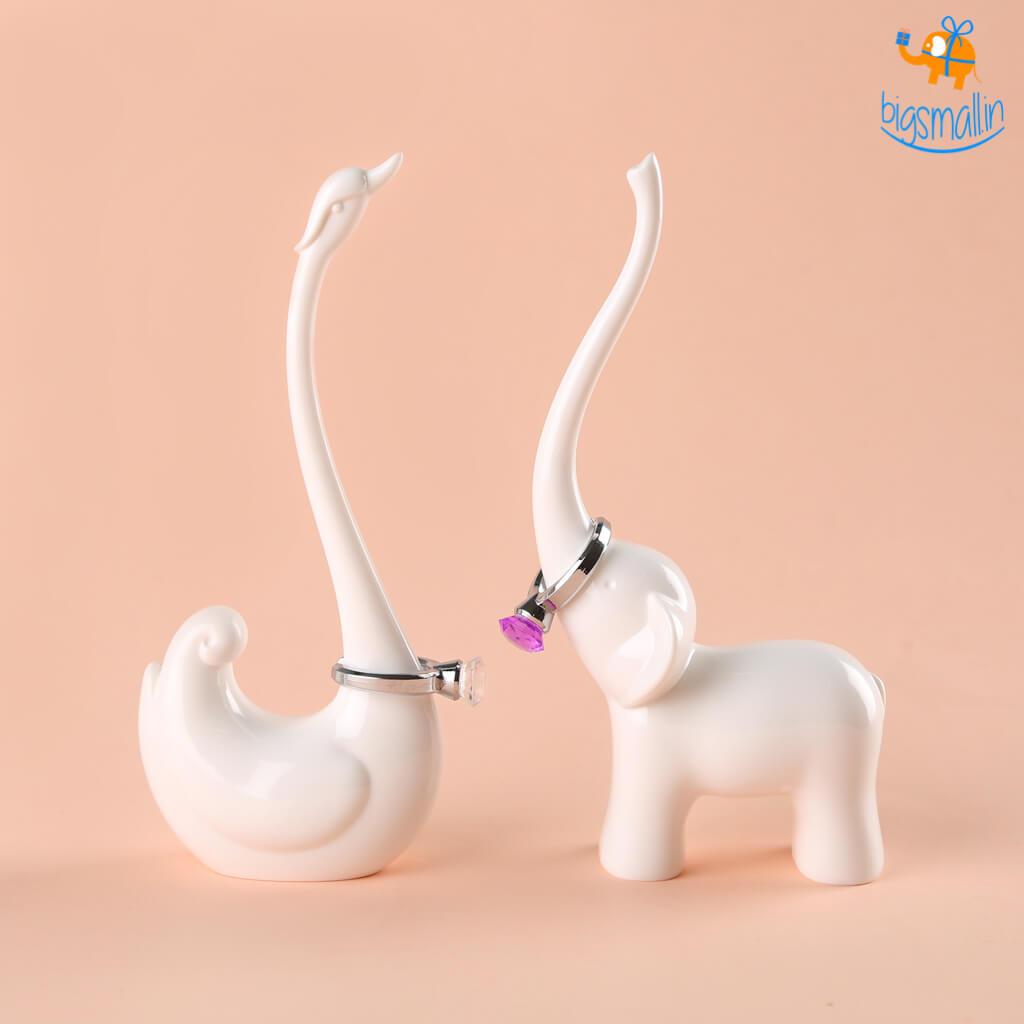 The day we officially celebrate love is upon us and the pressure is on. The pressure to give the best gift that your S/O will remember forever. Giving a gift is sweet but it is not at all necessary. You don't need to spend a lot of money to express your love but if you are set on giving a gift to your special someone, we present these 14 gifts that won't burn a hole in your pocket. After all, we can't put a price tag on sentiments.
Price: Rs. 199
Spread love the old fashioned way with these adorable sets of love notes. This pack of 6 notes, complete with an envelope, has gold leaf emboss, putting a royal touch to them. Write your loved one sweet notes and win their heart the old fashioned way.
Price: Rs. 250
Listen to those lovely tunes together now with this adorable heart-shape audio splitter. Spend the day in and snuggle up and watch a rom-com together on the V-day. Share the music and don't compromise the beats.
Price: 299
This Valentine's make your partner go weak in the knees with this giant ring balloon. Take your love to another level by proposing with this massive inflatable balloon. You can also use the ring to create a makeshift photo booth in your home. Or seal the deal by surprising your partner with the ring floating behind their favorite dinner you made yourself, to show how much you adore them.
Price: 299
If you often say that your partner is your universe then be a little more cheezy this love day and gift them a pair of universe socks. These adorable purple socks host tons of planets and stars and your loved one will surely always remember you and smile whenever they wear this pair.
Price: 299
If your boo's and your plan for a good date night is snuggling up and watching reruns of friends, then you have found your lobster. Don't wait and let them know by gifting them this lobster socks. A great gift, socks can be worn all year round and it is also a great way to remind them of you now and then.
Price: Rs. 399
Gift your tea lover S/O this tea infuser so that when they come home they can sit down and relax with some hot tea. Just like this tea companion, they can enjoy a relaxing bath with arms over the hot tub and a smile on their face and a cup of hot steaming tea waiting for them.
Price: Rs. 350
Surprise your girlfriend or wife this promise day with this beautiful love ring. The ring has love written in cursive and will look extremely pretty and cute as it sits daintily on the finger. Gift her the ring and let it do all the talking.
Price: Rs. 350
Hop on the nostalgia train with this cassette notebook. A great gift for the girlfriend, boyfriend, wife or husband who misses the time when collecting cassette tapes and listening to music on the walkman was all the rage. The rustic cover and fresh Kraft paper are perfect for writing down quick notes or doodling while you're on your coffee dates.
Price: 299
Declare you love in a cheesy way to the person you love more than your favorite slice of pizza with this amazing lapel pin
Price: 499
An elegant way to store rings, get this beautiful ring holder for your lovely lady and her lovely jewels. A super cute way to keep rings safe while running errands or doing daily chores. This timeless piece will definitely brighten up the decor. Maybe slip in a pretty ring to make the moment more memorable.
Price: Rs. 499
If both of you are Game of Thrones fans and are competitive in nature, how about a game of cards? Presenting a set of GOT themed playing cards. A great way to spend some time together but do keep your competitive spirit in check.
Price: Rs. 450
 If your partner is a planner or total opposite of that and usually forget half the things they were supposed to do that day, gift them this planner to organize their thoughts before the day starts. 
Price: Rs. 499
If your partner is traveling frequently for business meetings or just like their shirt crisp and pressed then this travel pouch is the perfect gift for them. Made of high-quality nylon and PVC, this multifunctional organizer will keep their clothes sorted and wrinkle-free on their long arduous journeys.
Price: Rs. 499
If your S/O loves all things pretty then look no further for we have the ultimate gift for them. Light up their world literally with this amazing string lights, bonus point if you take couple polaroid's to hang in the clips before gifting.
Get crafty this valentine's and think out of the box. Get your bae something they least expect and don't worry you don't have to put stress on your wallet to show how much you love your partner. The monetary value of the gift is nothing compared to the sentiments behind it. Check out our inexpensive Valentine gifts collection, valentine's gift collection and Valentine gifts for her for more quirky ideas on what to gift your S/O.
---