15 Facts About BTS Members That Will Blow Your Mind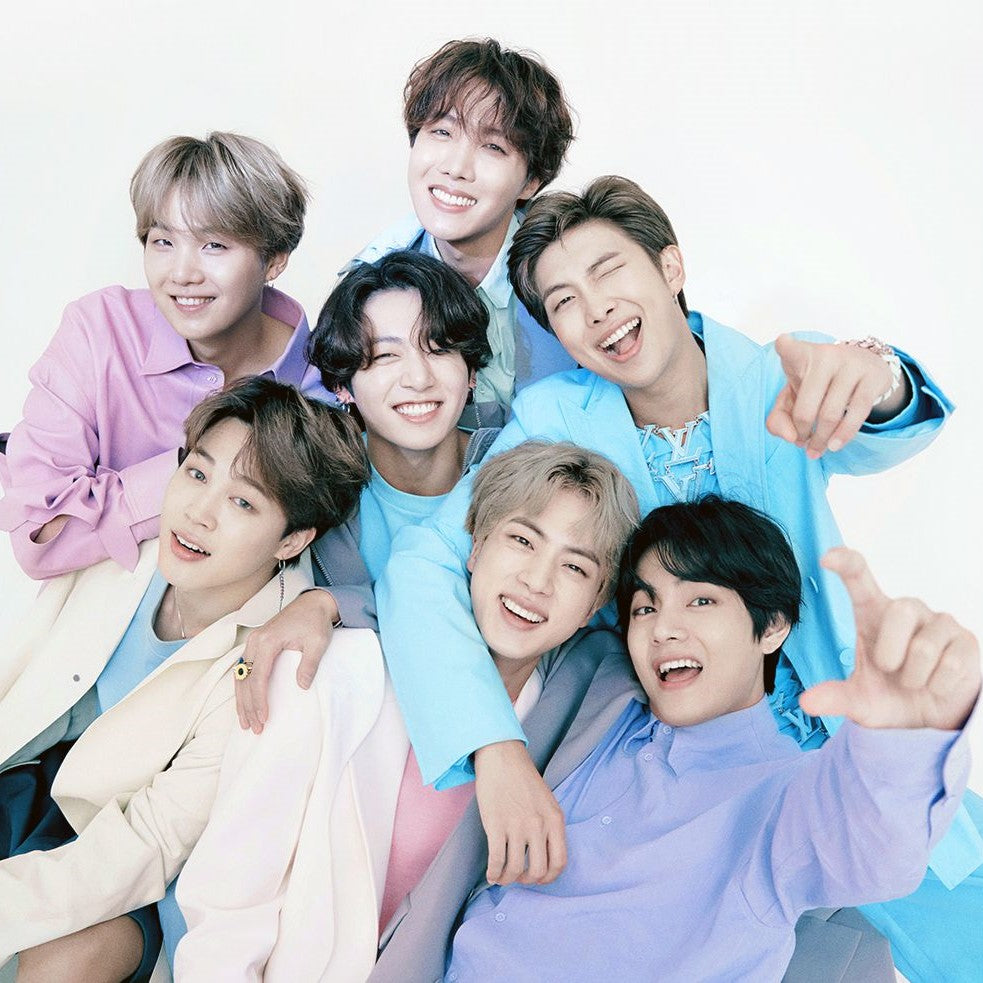 Learn Everything About BTS Members
BTS (Bangtan Sonyeondan), also known as the BTS (Bangtan Boys), is a seven-member South Korean boy band formed in Seoul in 2013. The BTS members are Jin, Suga, RM, J-Hope, Jimin, V, and Jungkook. The group has received widespread critical acclaim for their music and is considered one of the most influential groups in the world.
In addition to music, BTS is also known for their activism and socially conscious lyrics addressing topics such as mental health, the pressure of success, and youth culture. They have won numerous awards, including several Billboard Music Awards and the Grammy Award for Best Pop Duo/Group Performance.
BTS fan following is known as "ARMY", who are active on social media and support the group through their music, performances, and other activities. The group has also engaged in numerous philanthropic efforts, including working with the United Nations Children's Fund (UNICEF) on their "Love Myself" campaign to end violence against children and young people. BTS has had a significant impact on both the Korean music industry and the world of music as a whole and continues to be a popular and influential group in the present day.

15 BTS Facts
BTS has taken the world by storm with their unique blend of music, dance, and powerful messages. The members of BTS each bring their own individual talents and personalities to the group, making for a dynamic and entertaining performance every time. With their chart-topping music, socially conscious lyrics, and impressive dance routines, BTS continues to captivate audiences around the world and set the standard for what a modern pop group can achieve. Here are some facts about BTS: 
1. BTS was originally meant to be a hip-hop group but eventually expanded into a wider range of music genres.
2. The group's name, "BTS", stands for "Bangtan Sonyeondan" which translates to "Bulletproof Boy Scouts" in English.
3. The members of BTS all have different areas of expertise, ranging from rapping and singing to producing and composing music.
4. RM, the leader of BTS, is a polyglot and can speak several languages, including Korean, English, and Japanese.
5. J-Hope is a trained dancer and was a member of a street dance team before joining BTS.
6. BTS is known for their close friendship and brother-like bond, and they often participate in various challenges and activities together.
7. Suga, one of the rappers in the group, was inspired to pursue music after hearing Epik High, a South Korean hip-hop group.
8. Jimin is known for his smooth vocals and was originally a vocalist in BTS before becoming a lead dancer.
9. V is a talented visual artist and has even designed some of the group's album covers.
10. Jin, the eldest member of BTS, has the nickname "Worldwide Handsome" due to his good looks and charming personality.
11. BTS has a variety of hobbies, including playing video games, cooking, and practising martial arts.
12. Jungkook, the youngest member, is known for his powerful vocals and versatile dancing abilities.
13. BTS has won numerous awards and recognition for their music, including the Billboard Music Award for Top Social Artist for three consecutive years.
14. The group is known for their elaborate and intricate dance choreography, which is often inspired by contemporary dance and martial arts.
15. BTS is also active in philanthropy and has worked with the United Nations Children's Fund (UNICEF) on their "Love Myself" campaign to end violence against children and young people.
These were a few of the surprising BTS facts that are not quite known across the world. You can use these during a BTS trivia to test the knowledge of Army. The BTS effect is evident across the world with people, especially the youth going crazy behind their music and talent. 
People wonder, "why people love BTS?" Well, people love BTS because of the combination of their talent, sincerity, and positive impact, making them a truly unique and beloved group in the world of music.
Bigsmall.in has various BTS products that can be used as birthday gifts such as BTS keychain and BTS caricature laminated poster. You can find various gifts online at our website including birthday gifts for girls, personalized gifts, valentine's gifts for girlfriend, etc. 
FAQs About BTS


Who was the first member of BTS?

 
The first member of BTS (Bangtan Sonyeondan) is RM (formerly known as Rap Monster). He was the first member to join the group in 2010 and was later appointed as the leader. RM is a rapper, songwriter, and producer, and has been a driving force in the group's success, both musically and as a spokesperson for the group.
Which BTS member has the solo song "Lie" on the album "Wings"?

 
The BTS member who has the solo song "Lie" on the album "Wings" is Jimin. "Lie" is a soulful ballad that showcases Jimin's smooth vocals and emotional depth, and it is one of his most popular solo songs.
Why is the BTS K-pop band so popular?
BTS is popular for various reasons including music, performance, personality, activism, fandom, etc. 
What is the full form of BTS?
"Bulletproof Boy Scouts" is what BTS stands for, which roughly translates to "Bangtan Sonyeondan".
---