20 Shows & Movies To Binge Watch Over The Weekend!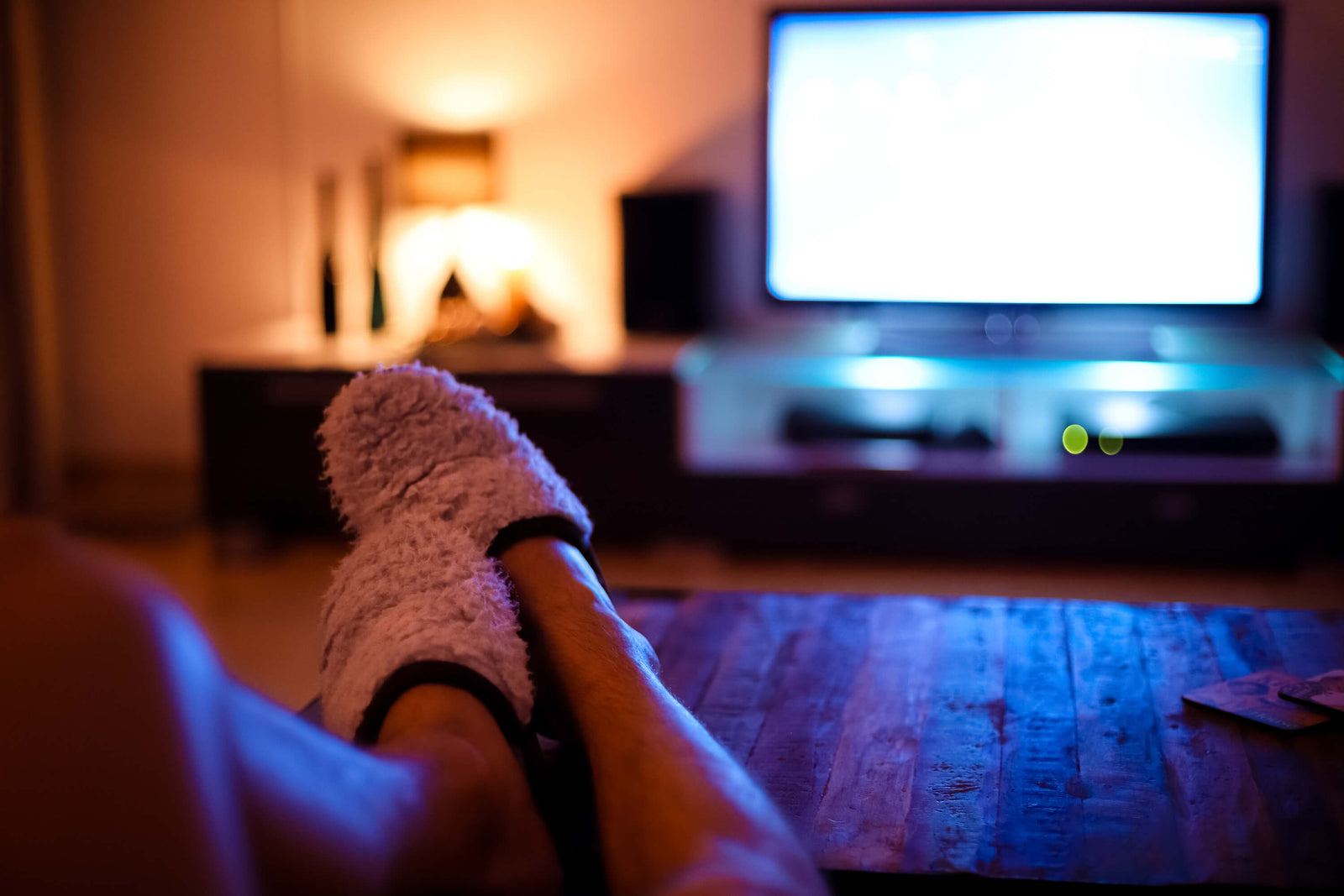 Coronavirus, Covid-19, when we hear these words now, all we think about is the year 2020 which took us by surprise and brought out things which we didn't even know could exist. Right when 2020 won started, oh we mean 2021 started we knew things would be better. Alas, 2021 April is here and we are right where we were, but with vaccines now so there is some hope. To try and handle the worsening situation of covid 19 in Delhi, the government imposed a weekend curfew from Friday, 16th April, 2021.
Let's get to some FAQs about the curfew which we all have been asking.
1. Is the Delhi weekend curfew a complete lockdown?


Not exactly. The total lockdown we experienced last year from March 22nd 2020 to May 18th 2020 was a complete shutdown case with barely any facilities operating. However, with government issued passes essential services or activities have been allowed. People organizing their weddings can still do so with the passes, dine-in options have been closed but home deliveries would be available. Similarly, e-commerce goods deliveries and other essential goods deliveries can operate with passes. Food, grocery stores, medical stores, ATMs and such outlets will be open during the curfew. Delhi Metro will be open with 15 minute intervals between metros on Saturday and Sunday.
2. Why is there a curfew in Delhi this weekend? When will the curfew be over?

The weekend curfew has been imposed by the government with the aim to curb the skyrocketing numbers of covid cases in the capital. In order to avoid disrupting work schedules of most people during the weekdays, the weekend curfew was planned as most people move about during the weekends for leisure activities which can be restricted or avoided. The curfew is from 10 pm on Friday, 16th April to 5 am on Monday, 19th April 2020.
3. Can I be fined if I don't follow the curfew imposed in Delhi?

If you violate the rules of the weekend curfew then you will be arraigned as per the provisions of sections 51 to 60 of the Disaster Management Act, 2005, Section 188 of IPC and other pertinent laws.
Now that we have cleared some basic questions, let us get into the main topic at hand. During the weekend curfew maybe it is time for us to take some time to calm down and not get overwhelmed by the pandemic. We have been through this already. So we know that it is highly important to take a break as well. So we should all just bring out our creative 3D mugs and fill them up with coffee or hot chocolate and get on the couch or bed. Utilizing this opportunity, why not binge watch over the weekend on new shows or shows you have been waiting to watch; the movies you have added to your watch list but have not got the time to see?
Well, here is a list of 30 shows and movies to watch over the weekend and get your mind relaxed.
1. Atypical (Series)
Genre: Comedy drama
Where: Netflix
Length: 3 seasons, 28 episodes, 26 - 38 minutes episodes
A genuine boy living on the Spectrum and narrating his story while being so atypical yet being typical in terms of the emotional rollercoasters he goes through daily. A great light-hearted watch with some real reflections on life.
2. Schitt's Creek (Sitcom)


Genre: Comedy
Where: Netlfix
Length: 6 seasons, 80 episodes, 22 minute episodes (42 minute special episodes)
A wealthy family cheated and brought to the streets get saved by a Schitt purchase done as a joke long time back. Watch this if you want to see a family mellow down and try to come to terms with the things they lost and be grateful for what they found. 2020 much?
3. The One (Series)
Genre: Drama
Where: Netflix
Length: 1 season, 8 episodes, 38 - 43 minute episodes
In the world of finding matches and soulmates online watch a woman develop something probably phenomenal at first but horribly problematic soon. You might wonder if this could be a possibility some day.
4. Sex Education (Series)
Genre: Comedy - Drama
Where: Netflix
Length: 2 seasons, 16 episodes, 47 - 59 minute episodes
A lot of cultural differences are clear when it comes to India and the rest of the world. However, sex is common to all and sex education is definitely needed. Being informed is essential and this show will be informative to an extent and make you feel real to a major extent.
5. Explained Series
Genre: Docuseries
Where: Netflix
Length: 2 seasons (30 episodes), 4 spin-offs, 14 - 26 minute episodes
The Explained Series, including the spin-offs, is a great way to binge watch some interesting things about the world. The main docuseries has two seasons covering topics like monogamy, Cryptocurrency, political correctness and even pirates. The spin-offs are The Mind, Explained; Sex, Explained; Coronavirus, Explained; and Whose Vote Counts, Explained. Definitely something worth watching.
6. Modern Love (Anthology)
Genre: Romantic - Comedy
Where: Amazon Prime
Length: 1 season, 8 episodes, 29 - 35 minute episodes
If you are looking for something romantic but not typical, you should give this a try. Some real but unconventional love stories showing different personal struggles many of us go through.
7. Fleabag (Series)
Genre: Black/Cringe Comedy
Where: Amazon Prime
Length: 2 seasons, 12 episodes, 23 - 28 minute episodes
Women centric shows are gaining recognition and so is Phoebe Waller-Bridge. Her unfiltered representation of women is uncanny for many but comforting for some and realistically hard-hitting for most. Fleabag is one such show you should not miss out on. If nothing, we are sure you will have some crazy conversations after watching it.
8. Panchayat (Series)
Genre: Comedy - Drama
Where: Amazon Prime
Length: 1 season, 8 episodes, 35 - 40 minute episodes
A hilarious journey of a city engineer struggling in a remote village at a low income job. The performances and dialogues need a special mention and are surely the elements you should watch the show for.
9. The Night Manager (Series)
Genre: Drama
Where: Amazon Prime
Length: 1 season, 6 episodes, 58 minute episodes
If you want to watch something that will require your undivided attention for the mystery then this is the best choice. An interesting British drama of espionage.
10. The Family Man (Series)
Genre: Action Thriller
Where: Amazon Prime
Length: 1 season, 10 episodes, 38 - 53 minute episodes
Another espionage film but Indian and with the talent like Manoj Bajpayee, you know you might just enjoy this a tad bit more if you are more into Indian content. An exciting watch with bits of comic relief as well.
11. The Incredibles 2 (Movie)
Genre: Animated - Superhero
Where: Hotstar
Length: 1 hour 58 minutes
If you loved the first part but were too caught up to catch up on the cool second one then do it now! What other way to completely relax is better? No other way!
12. Hero No. 1 (Movie)
Genre: Comedy
Where: Hotstar
Length: 2 hours 13 minutes
Shoutout to all Govinda fans! Remember the time where OTT content did no exist and we relied on Star Gold and other such Hindi movie channels to show some of the classic comedies? Well, thanks to Hotstar now we can watch them all again at our convenience. The chichi - lolo combo is worth every weekend!
13. Andaz Apna Apna (Movie)
Genre: Comedy
Where: Netflix
Length: 2 hours 39 minutes
Revisit yet another comedy classic this weekend and repeat dialogues! And let us be very clear, Teja hum hain, Mark idhar hai.
14. Blue Jay (Movie)
Genre: Romantic Drama
Where: Netflix
Length: 1 hour 20 minutes
A film about two former sweethearts reconnecting and reminiscing. Short and sweet. It will leave you with a warm feeling. Cherry on top is the fact that it is completely in black and white.
15. Kuch Bheege Alfaaz (Movie)
Genre: Drama
Where: Netflix
Length: 1 hour 50 minutes
If indie films are your thing then don't miss out on this independent drama Hindi film which will make you feel so involved with the wonderful performances that you will end up cherishing indie cinema more.
16. About Time (Movie)
Genre: Fantasy - Romance
Where: Netflix
Length: 2 hours 3 minutes
If time travel was a thing it would seem so cool but this film will take you through the elements which we tend to forget - everything and everyone happen for a reason. A film which will make you see a side of love, every kind of love, which we all need to remember always.
17. The Others (Movie)
Genre: Psychological Thriller
Where: Netflix
Length: 1 hour 44 minutes
Do you feel like watching something which will trick your mind in ways you may not identify? This movie will do that with its story keeping you on the edge wondering, what is going on here? Something is not right. Well, it isn't.
18. Kumbalangi Nights (Movie)
Genre: Romance - Drama
Where: Amazon Prime
Length: 2 hours 15 minutes
For all the Malayalam movie lovers, this is one of the best films to watch and experience family ties and romantic love in despair. Some things need not be said but just felt. This movie will do that to you.
19. Knives Out (Movie)
Genre: Mystery
Where: Amazon Prime
Length: 2 hours 10 minutes
An ensemble cast, twists & turns with mystery? Perfect! You will keep on questioning everything. An interesting and entertaining film with enough oomph to keep you glued.
20. MCU Movies
Genre: Superhero
Where: Disney+ Hotstar
Length: Around 50 hours
You cannot watch all the movies but you can watch the ones you absolutely love! The Marvel Cinematic Universe (MCU) has given us some amazing, emotionally hard hitting and visually mind-blowing kicks in more than a decade. With the new phase about to begin, why not bring out all the cool Marvel merchandise binge watch all the movies you loved and grew up watching!
With all these movie and series suggestions we are sure you are already planning what to watch and when to watch. Just bring out your snacks to munch on and start your day. If you plan to watch something romantic while going down a memory lane with some wine then we suggest you to avoid the classy wine glasses and go for the stemless squeezers instead to avoid any breakage. Since you are binge watching, we know how important it is to get comfy in every sense so do get your comfy neck pillows with you which are a bestseller from our travel accessories collection. Lastly, for the dedicated binge watcher, we know that you will switch from your TV screens to your laptops or even mobile phones at night to watch comfortably in your bed. Please don't strain your eyes in the dim light and use the phone stand with night light from our unique mobile accessories range for the night time binge watching.
We hope you have a great weekend and de-stress completely. This new wave of Coronavirus is scary and we wish all of you stay protected and remain safe. Don't forget to sanitize and maintain social distancing. Please don't forget to wear your  face masks. We firmly believe that it is completely possible with our quirky face masks to stay safe & stay stylish. So let's stay prepped and try to curb Corona in 2021 with precautions and the perfect unique products that will help you get through it.
---