20 New Shows To Watch During Self-Quarantine On Netflix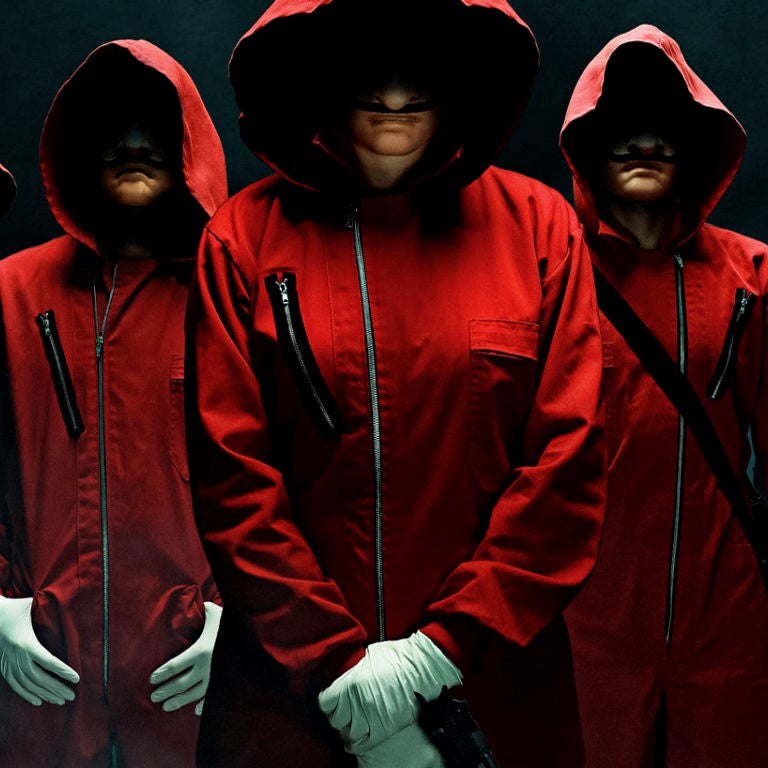 Watched everything on your list and don't know what new story to start next? Why not start with the series that everybody talks about but you never got around to watch it? After all, you have all the time to binge-watch shows with the lockdown going on. Still wondering where to start? Leave all the thinking to us, you can just cosy up and put the episodes on autoplay. Following is a list of 20 shows you can stream during the quarantine on the Indian streaming platforms.
One is a relentless hero, and the other is a terror mastermind. In a race against time, Himmat Singh and his team are on a mission to end a nineteen-year long manhunt.
A unique crime thriller that pits two opposing worlds against each other. The less explored, intricate world of forensic science and the deep mysticism of ancient Indian Mythology.
3. The Family Man - Prime Video
The Family Man is an edgy action-drama series, which tells the story of a middle-class man who works for a special cell of the National Investigation Agency. While he tries to protect the nation from terrorists, he also has to protect his family from the impact of his secretive, high-pressure, low paying jobs.
A link in their pasts leads an honest cop to a fugitive gang boss, whose cryptic warning spurs the officer on a quest to save Mumbai from cataclysm.
The iron-fisted Akhandanand Tripathi is a millionaire carpet exporter and the mafia don of Mirzapur. His son, Munna, is an unworthy, power Hungary heir who will stop at nothing to inherit his father's legacy. An incident at a wedding procession forces him to cross paths with Ramakant Pandit, an upstanding lawyer, and his sons, Guddu and Bablu.
A dangerously charming, intensely obsessive young man goes to extreme measures to insert himself into the lives of those he is transfixed by.
7. Jamtara - Sabka Number Ayega - Netflix
A group of small-town young men run a lucrative phishing operation until a corrupt politician wants in on their scheme -- and a cop wants to fight it.
The true story of Colombia's infamously violent and powerful drug cartels fuels this gritty gangster drama series.
Eight thieves take hostages and lock themselves in the Royal Mint of Spain as a criminal mastermind manipulates the police to carry out his plan.
This sci-fi anthology series explores a twisted, high-tech near-future where humanity's greatest innovations and darkest instincts collide.
Witness the birth of the Mexican drug war in the 1980s as a gritty new "Narcos" saga chronicles the true story of the Guadalajara cartel's ascent.
Breathe is an Indian drama that explores the lives of ordinary men faced with extraordinary circumstances. Kabir (Sadh), a brilliant but non-conventional officer of the Crime Branch, puts the pieces together of seemingly unconnected deaths of organ donors that lead up to an unlikely suspect - the affable Danny (Madhavan). Kabir will not stop until he cracks the case and delivers justice.
When CIA analyst Jack Ryan stumbles upon a suspicious series of bank transfers his search for answers pulls him from the safety of his desk job and catapults him into a deadly game of cat and mouse throughout Europe and the Middle East, with a rising terrorist figurehead preparing for a massive attack against the US and her allies.
Three modern-day families from California try to deal with their kids, quirky spouses and jobs in their own unique ways, often falling into hilarious situations.
The Office is an American mockumentary sitcom television series that depicts the everyday lives of office employees in the Scranton, Pennsylvania branch of the fictional Dunder Mifflin Paper Company.
Ray Holt, an eccentric commanding officer, and his diverse and quirky team of odd detectives solve crimes in Brooklyn, New York City.
17. Orange Is The New Black - Netflix
Ten years after transporting drug money to Alex, Piper is imprisoned for the crime. The toughness of prison changes her drastically as an individual, compelling her to do the unthinkable.
18. Grey's Anatomy - Prime Video
Surgical interns and their supervisors embark on a medical journey where they become part of heart-wrenching stories and make life-changing decisions in order to become the finest doctors.
Working-class father Homer Simpson and his dysfunctional family deal with comical situations and the ups-and-downs of life in the town of Springfield.
Tony Soprano, an Italian-American mafia head based in New Jersey, struggles to manage his family and criminal life and confides his affairs to his psychiatrist Jennifer Melfi.
Stay Safe, Stay Healthy!
---