25 Quirky Diwali Gifts Under Rs 500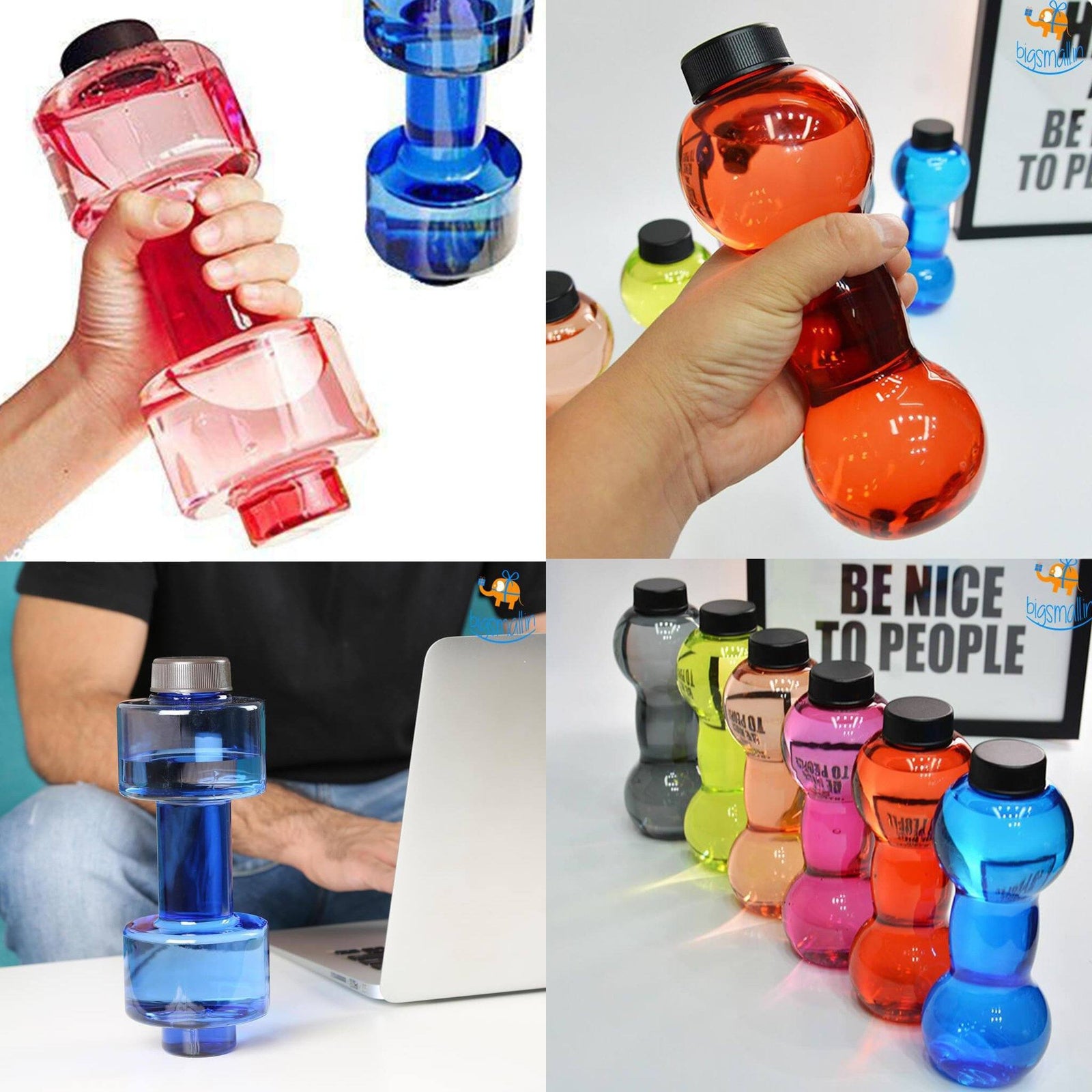 With the festive cheer and the slight nip in the air, one can't help but feel elated in anticipation of the upcoming fun-filled Festival of Lights. The thought of waking up on a chilly wintry morn, cleaning up every nook and cranny of one's abode, soaking up the pretty earthen diyas before filling them up with oil, and of course the highly anticipated exchange of gifts with near and dear ones! All excited?! Well so are we! If you are looking for the perfect Diwali gifts online that doesn't cost a bomb and yet speaks volumes about the relationship you share with the giftee, we have the coolest collection of Diwali Gifts Under Rs 500 waiting to be discovered.
1. Hand-Crafted Elly Wooden Tea Light Holder
Splash your decor with some traditional art with these Hand-Crafted Elly Wooden Tea Light Holder. They are handcrafted and handpainted by the master artisans. 

2. Full Bloom Colour Changing Magic Bottle
In the quest of trying to get everything right and ensuring that nothing is amiss in the Diwali prep, one often forgets the most important thing, which is staying hydrated. Show your love and care with quirky Full Bloom Colour Changing Magic Bottle.
3. 

Put Beer Here Laser Cut Wooden Coasters

Funk up your bar table with the Put Beer Here Laser Cut Wooden Coasters. Made of ceramic stone, you can now rest your chilled glass of the golden stuff without worrying about those dreaded water rings. It makes for a cool and useful Diwali gift item.


4.

Spa Socks

The perfect treat for your feet and for those of your loved ones, these soft moisturizing spa socks are a must-have in your self care kit.
5. 

Hogwarts Express Table Clock
The gift of time and magic, the Hogwarts Express Table Clock promises it all. Though you cannot go back in time, this beautifully masterpiece design is bound to open the gates to memory land. The magical Platform 9¾ and the magical Hogwarts calls out to all you magical folk!
6. Lantern String LED Lights
What's more fitting for a Diwali gift than a LED light? Steer away from the regular string lights and get this Lantern String LED Lights. The string light will be a beautiful addition to your home, plug it in the plug point on a wall and enjoy the lights of this traditional lamp for as long as you want.
7. Planter with Golden Stand
Plants are among the best things to have around you in your house or office to feel a sense of calm and positivity. Buying beautiful planters is also a great way to enhance that experience. Hence, here's the Planter with Golden Stand that will make them feel calmer with the addition of greenery in the home. Planters always makes for great gifts for Diwali.
8. Ganesha Metallic Luggage Tag
Looking for unique Diwali gift ideas for a traveler friend? Look no further. Presenting this quirky luggage tag that will make sure that their luggage stands out. With unique design and space to write specs, this is a great Diwali gift.

9. Sun Sign Notebook
Flaunt your sun sign with pride with these horoscope notebooks! Available in 12 variants - one for each sign - Aries, Taurus, Gemini, Cancer, Leo, Virgo, Libra, Scorpio, Sagittarius, Capricorn, Aquarius, Pisces - the cover is equipped with the respective constellation and some of each sign's fundamental traits.
10. DC Superheroes Poster
The perfect gift for a superhero fan, this poster has an assemblage of DC superheroes. With it's vintage vibes and vibrant colors, it will be the perfect surprise gift for a fan this Diwali.
11. Let's Travel Metallic Bookmark
For an avid book reader, this gift is the best of both worlds. Sharing something oh so special with you, we present Let's Travel Metallic Bookmark, a bookmark in the shape of a briefcase. Made of brass metal, this bookmark is durable and will help them to keep track of their pages in a lovely way.
12. Astro Sunset LED Humidifier
Give your loved ones the attention and care they deserve with this Astro Sunset LED Humidifier. A great gift for people who work long hours or have to travel frequently. It will maintain your health and create a comfortable atmosphere.
13. Diwali Lapel Pin
A great gift to celebrate Diwali, the lapel pins features different aspects of the joyous festival, like diya, rocket and bombs. It makes for a great and quirky part of the Diwali package for a loved one.

14. Rocket Planter
Perfect gift for the home decorators who love quirky and colorful planters. The Rocket Planter is a great add-on to work desk, side table, or even spaces like your kitchen and washroom.
15. Fluffy Cushion Socks
Nothing screams cozy cold weather like a pair of fluffy socks and a hot cup of coffee. Get these adorable fluffy animal socks to protect your loved ones this coming winter season.



16. 3D Angel Wings Mug with Saucer
Speaking of cozy winters, get this artistic mug to inspire your friends or family when they wake up groggy. Or help them out to click that perfect insta-worthy picture. A beautiful mug to cheer you up when you wake up grumpy and look forward to your morning coffee or to help you out to click that perfect insta-worthy picture.
17. Reusable Travel Tube
A useful gift to someone who travels as a lot, these plastic tubes are a great way to pack all the beauty products and still be a light traveler.

18. Fruit Skewer Bottle
Presenting the Fruit Skewer Bottle an innovative take on a regular fruit infuser bottle. For starters, the product boasts of a Fruit Skewer as well as a Fruit Divider. This innovative bottle made of BPA-free plastic has a detachable filter, fruit divider, and juicer. This bottle allows fruit and tea to infuse your drinking water evenly and effectively and the sight of the fruit in the bottle is pretty, too. 
19. Stainless Steel Wine Pourer - Aerator
There are so many usual corks available in the market that no one ever plans on buying one for their fancy wine. Here's a unique Wine Pourer - Aerator which will act as the catalyst for your perfectly bubbly wine.
20. Reusable Cotton Printed Mask - Set of 3
Presenting an eco-friendly option to keep your loved one's safe. The cotton masks are made of biodegradable, recycled fabric. It is free size for all genders and will fit perfectly. The comfortable elastic ear loop will make sure that it can be worn for a longer period of time.

21. Open Secret Nutty Cookies
We all crave snacks while working or in between meals, but snacking shouldn't mean eating unhealthy. With 40-50% nuts, these cookies are a great source of Vitamin E, Manganese, Healthy Fatty Acids, Protein, and Antioxidants. A great gift for a loved one who loves snacking at midnight or mid-meal snacks.
22. Little Hanuman Bobblehead
If you loved the movies or worship Hanuman in general, you need to get your hands on this cute Little Hanuman Bobblehead. It features him standing on a patch of grass with his trusted weapon and the naughty expression he is known for. Bring home the bobblehead or get it as a gift for the fan of the kid's movies or the said God in general.
23. Harry Potter To-Do-List With Magnet
Keep your life planned & sorted in a fun manner with the Harry Potter To-Do-List With Magnet. Chalk out your tasks and note them down every day before starting your day. With a separate panel for done and not yet done tasks, this is all in all a sensible buy or gift for someone who loves planning their day in advance.
24. Crystal Tree Table Lamp
For a friend or little one in the family who loves reading at night. They can now stay up as late as they like and dive into a fantasy world or prepare for the big test, without straining their eyes.
25. Personalized Harry Potter Wooden Frame
Surprise your witch or wizard friend with Personalized Harry Potter Wooden Frame. Get a taste of the magical world and feel how it's like to be wanted by the ministry of magic. Get this beautiful wooden frame as a birthday gift for your friends and family or get your own ministry-issued poster.
Buy the best Diwali Gifts for loved ones and spread the joy this festive season. For more Diwali gift ideas, check out bigsmall.in (psssss we have something for everyone). We also send out specially curated handwritten notes along with your chosen gift to add a personal touch to the parcel. 
---