4 Unique Gifts That Would Make Your Girlfriend's Life Easier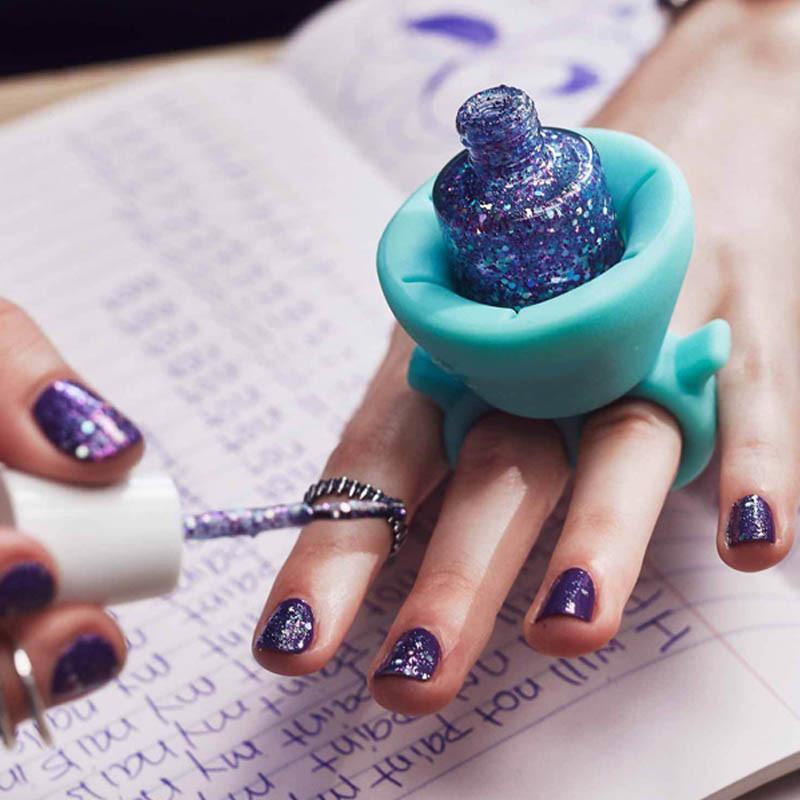 There is so much happening in a girl's life. From being a dutiful daughter to a loving girlfriend and a diligent employee, she does all her work to perfection. In doing so, she often misses out on taking care of herself. Even though you'd appreciate her for her vigilance and care, you'd definitely want to reciprocate the same in your own way. How to do that, though?
There is a thing about girls: they find happiness in even the trivial things. They might wish for the stars. But a small piece of cake would make them want for nothing else. That is why, we at bigsmall.in bring to you some unique gifts for girlfriends that would spread a tiny smile on her face, the one that would turn into heart-filled laughter on seeing your gift for her.
Wanna know how to make your girl cherished while making her life a little easier and hassle free? Have a look!


1. WEARABLE NAIL POLISH HOLDER


Does your girlfriend loves to paint her nails but seldom does so for the fear of smearing it up? Give her wearable nail polish holder and make her task easier. She'll use it and get perfect nail polish painted in a jiffy, without any unevenness. Any hey, you won't have to wait for long on your next date! Even better, you won't be missing out the expression of pure contentment! 


2. SPA SOCKS


After a big day at work or a day out in high heels, she would love to give her legs a break. How amazing it would be if you'd give a gift for her legs to ease her pain and give a spa effect! Spa socks are a massaging companion for your girlfriend, helping her relax after such exertion. Yes, that would definitely make her life easier! Agreed, or agreed? ;)


3. HANDSFREE BOOK HOLDER


Your girl loves to read? Give her this hands-free book holder and help her read tales from a different world as she attempts to make her real world better with her free hands. An aid for multitasking women, it's a delightful gift for women who love to read and enjoy their time. 


4. WATERPROOF TRAVEL ESSENTIALS BAG
Help her keep her cosmetics and daily essentials safe & secure and in one place.
Give her waterproof travel essential bag and bring an end to her complaining of not having enough space to keep her things together. So, the next time she plans to travel she'd not be in a dilemma of finding out the right stuff from the right place!
While she may be childish at times, these small gifts for her from your side would make her loved, lively and little easier. Give them- these unique gifts for women to cheer her up, and make her jubilant to the core.

What ya waiting for? Go, shop!


Written by Sanskriti
---