5 of the best and quirkiest V-Day notes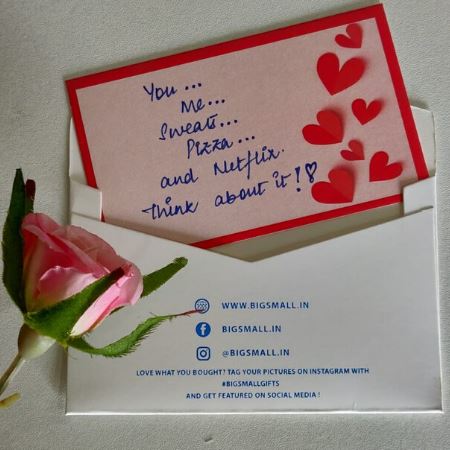 When the angels aren't immune to the arrows of Cupid, how could mere mortals not give in to the magical feeling called love?! Feelin' particularly expressive or do you wish to pen the most "out-of-the-world" prose for your better half? Take stock of some of the most engaging and quirky one-liners, prose that the much in love couples decided to pen.
1.
One with the old school chivalry and superhero references

2.

One with the witty wordplay

3.

One teeming with love and comradeship for a lifetime #IDo #TakeThePlunge

4.

One with the conferring of titles and quirky GOT references



5.

One with the smooth pick up line #Netflix&Chill #Bae&Pizza #V-DaySorted



Feeling all mushy already? Need help in selecting the perfect last-minute V-Day gift for bae? Delhi peeps feel free to drop in at the office and those amigos located a bit far can log on to the awesome V-Day gifts collection at Bigsmall.in!
---