5 Quirky Posters To Make Christmas Merrier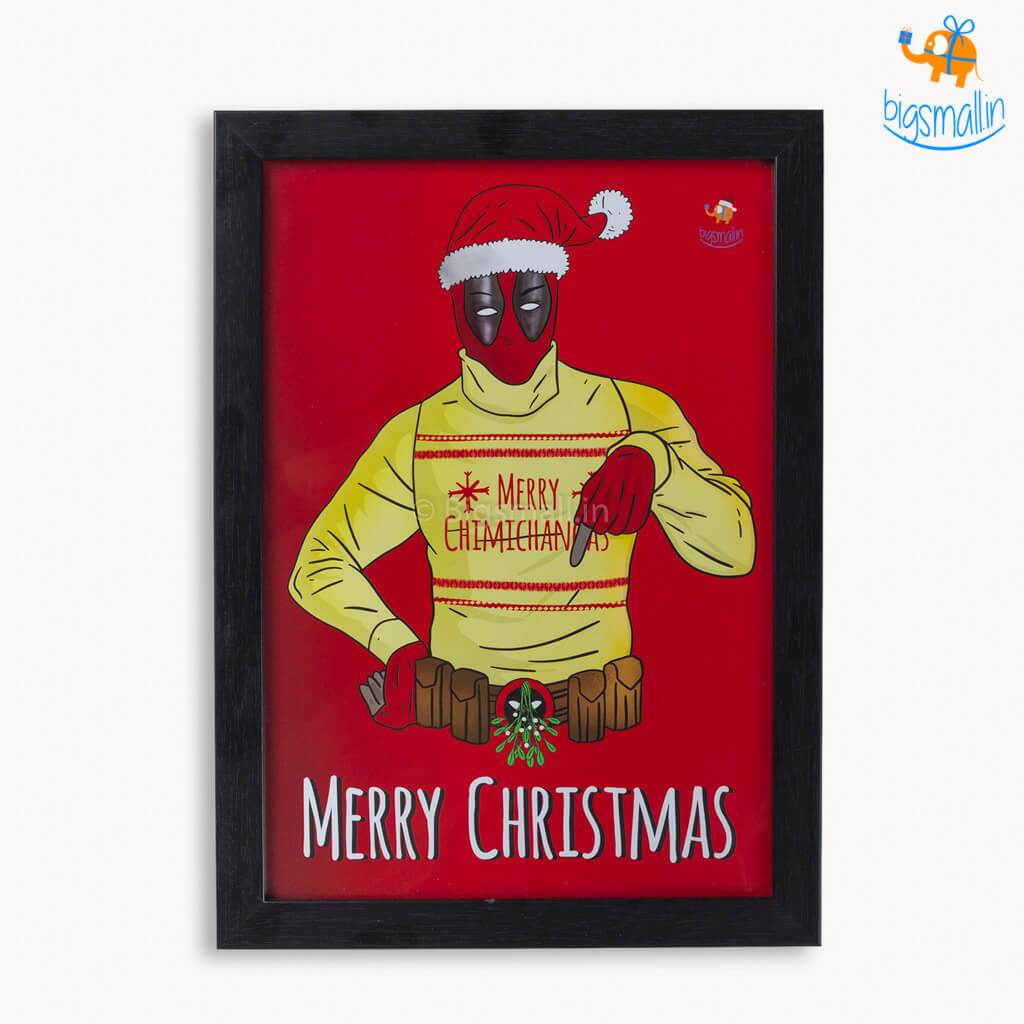 With the arrival of Santa just on the anvil and the Yuletide spirit rendering a warm and cheery look on every countenance, one can't help but give in to the festive feeling of Christmas cheer. Gifting is synonymous with the festival of gratitude and giving. Selecting the perfect Christmas gift is no longer a head scratcher with a plenitude of unique Christmas gifts to choose from. Setting out and braving the chill in the air to pick out Christmas presents for friends and family is now a thing of the past with Bigsmall.in hosting a tonne of cool goodies which are all just a click away! We suggest that you keep your credit card handy, cos we are about to unveil a spread of goodies that can be a tad bit difficult to resist. While shopping for Christmas gifts, one often forgets about redecorating the most important part of our homes, the walls! We have got you covered with a range of posters which are as unique as you. Read on to find something that matches your vibe... #BeDifferentBeYou!
This quirky poster has our team's heart all over it, with the king of sass and witty comebacks wishing you a merry Christmas in his signature wiseacre style, you really wouldn't wanna miss this treat. If your colleague is obsessed with the antics of Deadpool, you know exactly what to gift him/her as a Secret Santa present! Searching for more personality specific secret Santa gifts? View the entire collections here: Secret Santa Gifts, Secret Santa Gifts within 500 Rs.
If you have a cousin or a younger sibling who is obsessed with superheroes, the Superheroes Chilling Poster, has got to be the perfect Christmas gift. Score some serious cool points with this quirky wall bling that pays homage to the famous photo of "Lunch Atop A Skyscraper" and depicts the protectors of the universe catching a break. Cos hello! Superheroes need a break too! A thorough treat for Marvel and DC fans alike, take a walk through our dedicated collections of Marvel as well as DC merchandise. Check them out here! - Official Marvel Merchandise, Official DC Merchandise. 
Harry Potter fans, it's truly the time to be jolly with the classic Harry Potter Poster - Undesirable No. 1. A fine gift for wizards, muggles and wizards in the making alike, this makes for a thoughtful Christmas present for someone who has been long awaiting their very own Hogwarts letter. With a prudent size of 55 x 45 cm, this Harry Potter poster is the quintessential ideal gift for any die-hard Potterhead. The sepia tone of the poster renders it a straight outta Hogwarts look. Looking for more cool Harry Potter themed gifts? View the entire collection her: Official Harry Potter Merchandise.
This hilarious poster makes for a fun gag gift for the bestie or the cousin who just can't get enough of scatological jokes. Hang one up on your washroom walls or gift one to a prankster friend.
5. Angaarey Laminated Poster
Calling all the desi's onboard for this one. We took it upon ourselves and chose the perfect actor for the perfect role by reimagining top Bollywood stars as the Avengers. The hand-drawn illustration is digitally printed and laminated on a sun-board. It will definitely make for a quirky gift for a Bollywood or Avengers fan. 

If Christmas comes, can the New Year be far behind? Stock up on New Year Corporate Gifts ranging from quirky lamps, to unique desktop items and ring in the new year with lots of smiles and goodwill. 
---