5 Ways To Have A Fun Anniversary Celebration in 2022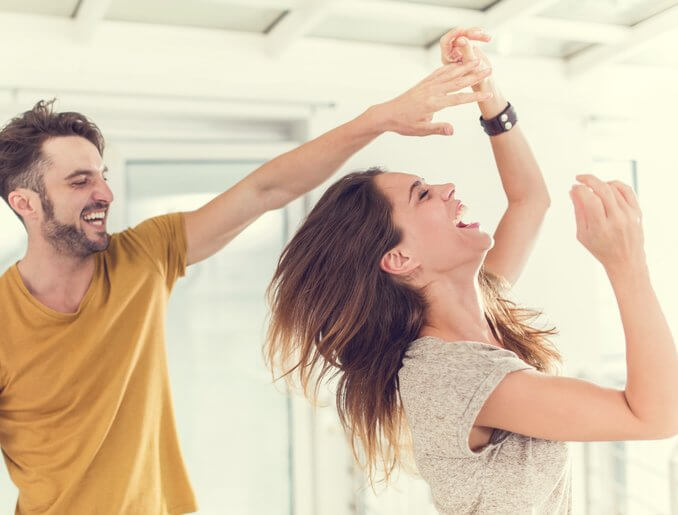 Marriage, what a ride, right? You have finally crossed a milestone, be it the first or the 25th, it all matters. You know it. Sometimes even the first one can be a bit dull because the entire year has been quite exciting. If you are a couple who has tried every fun activity in their mind and are wondering what to do now, then we are here to help you choose from 5 fun activities that you could indulge in to celebrate your wedding anniversary this year. From outdoor fun to indoor fun, we have options for all! We know you would also be wondering about the best gift online to give to your better half amidst your busy schedules, so we will surely bring that forth too.
Let's begin the list of fun things that you can consider doing this year for your anniversary!
1. Indoor Rock Climbing
Not everyone wants to or even can do rock climbing but what if you could do it indoors with protection and the worst that could happen would be you falling on a mattress? Then it could get quite exciting! Grab your cool water bottles, pretend to be all prepped for a sporty day and head to an indoor rock climbing place where you can make fun of each other or compete with each other in rock climbing!
2. Visit Historical Places


Wait. Don't just scroll thinking how boring! You have studied about these in your textbooks but have you visited these spots with your wife or husband? Explore your cultural history together and see who has known more between the two of you! If starts boring you then you can go and make a picnic out of it in the lush lawns usually within or beside the historical places. Don't forget to carry your bluetooth speaker like this adorable Doodle Cardboard Speaker for listening to soothing music together!
3. Recreate Your First Date


How about reliving the time when you two knew there's something special about this person? Even if the date wasn't as amazing as you hoped, why not rewind and recreate that day and just see how easily the memories will flow and your laughter will ensue as you will find yourselves silly and in love now! After all of it, add candles or a romantic lamp to your room and set the right mood for the perfect anniversary dinner.
4. Enjoy Some Drinking Games
Why should party fun be limited to large gatherings or a group of your friends? You know you two can be enough entertainment for each other. So turn on some lively, fun music, dance to it, get your party-ware (we mean your fancy glasses of course) out and start with your exciting drinking games! You two know each other so well now, see if anything still makes you shy in front of the other with these crazy Drinking Card Game!
5. Surprise Each Other With Unique Gifts!


Why go the traditional route and get your better half the usual off-the-rack gifts? It is your anniversary! Both of you have successfully tolerated each other for yet another year with love and respect. So it is time to get each other something more appreciative! We have a variety of collections that you should definitely explore, from quirky gifts for the entrepreneur to elegant and exquisite jewellery for the gorgeous wife, or go the extra mile and get a customized anniversary gift!
Did these ideas feel like a fun and different way to celebrate your anniversary this year? Holiday trips to exotic locations and classy dinner plans are great but not always executable. Hence, our easy to execute and quick to fulfill plans would hopefully bring you great fun and also be something new for you two! And don't forget, anniversary gifts are still very much essential and should be a part of the day just like you were excited and eager to open the pile of exclusive wedding gifts you received on your big day!
---