6 Best Anniversary Gifts for Husband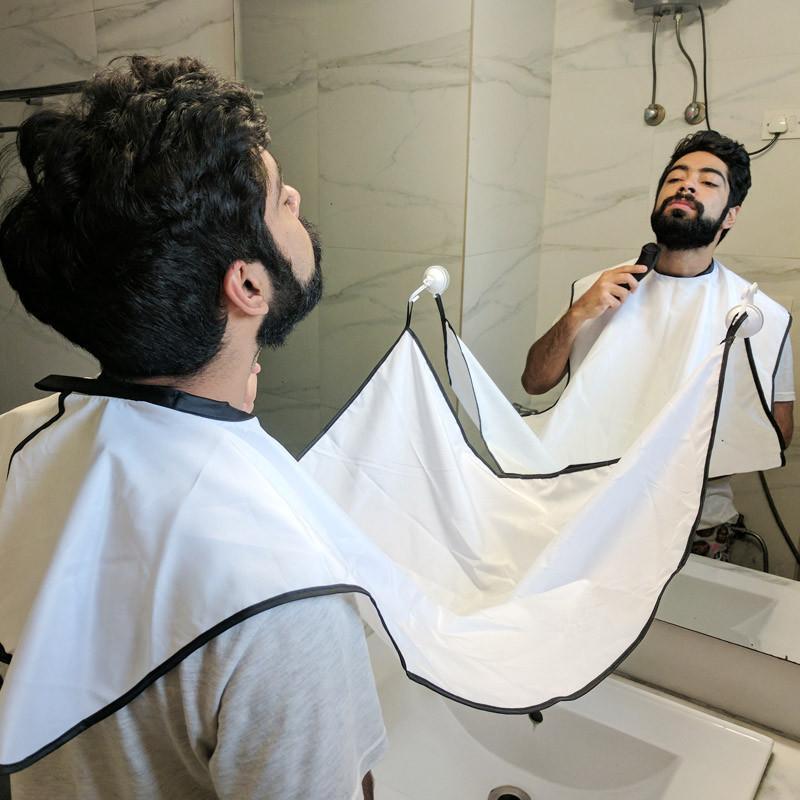 If you're reading this, you probably are close to completion of another milestone in your relationship. Whether it's a month-a-versary, or a silver jubilee, making your loved one feel special on your wedding anniversary, becomes a daunting task. We understand that expressing your love in the form of a gift can be tricky. Perhaps, you think new socks, fancy ties or a neat striped shirt are much-needed gifts for your husband every year, but this time, why not surprise your hubby with out of the box, creative anniversary gift ideas for him that might make him smile just a tad bit more than usual. To all the ladies, here's a helping hand from bigsmall, a unique store for unusual and creative gifts. We pick out 6 of the best anniversary gifts for husbands.
 
We know, more than him wanting to buy it for himself, you feel the need to buy this for him! A thoughtful and creative gift indeed, when it comes to messy men. This synthetic nylon bib is of high quality and has sturdy suction cups that come with locks. Perfect for busy mornings when he simply has to dash out of the front door as soon as possible. 
If your hubby is the kind of person who enjoys a drink once in a while, we have news for you. This silicone tray can pop out unique ice shaped in the form of hammers! Simply fill it up with water and let it sit for a few hours in the freezer. A batch of 4 hammers will be ready for his next shot. We believe it's a creative and head-turning idea indeed to keep the drinks chilled of a husband who does a lot of handy man work all around the house all the time! 
Remember how he complains about his beer getting boring out of the usual pints and usual beer mugs? Well, not anymore. For that sporty husband who cannot choose between you and his football match sometimes, gift this unique football shoe beer mug. He will soon forget how much he loved holding bottles once he gets hold of this cool mug!
It's a mobile stand that looks like an astronaut. Perfect for video calls and reading from the phone (hands-free of course!). Moreover, the height of the figurine is just enough for him to get a clear view of his phone without having to bend his neck too much. It can also double up as a sci-fi cool figurine for his work desk! Did we mention that you can use it both horizontally and vertically? Yeah, it's that awesome!
It's time to give your husband a break from your voice as his alarm tune. Get him this unique and quirky Robot Desk Alarm Clock which will get him quite excited to turn it off when he wakes up. The best part of this design is that it is not rigid and actually has movable joints on arms and legs. It's time for your technologically advanced man to feel he owns the best of everything, be it something as simple as an alarm clock as well!
 
At home and at work, there are times when your man truly baffles you with his super human abilities. You know he secretly is one too. The right way to make him feel like a superhero, this batman or superman apron is the perfect add-on before the next cooking session.
Discover and buy these amazing gifts at Bigsmall. Whether you're looking for 25th wedding anniversary gifts or first-anniversary gift, we have got it all. For more such fun, quirky and creative stuff, surf Bigsmall, an online gift shop for the most unique gifts for men, women and kids.
---