6 Creative ways to Celebrate an Eco Friendly Diwali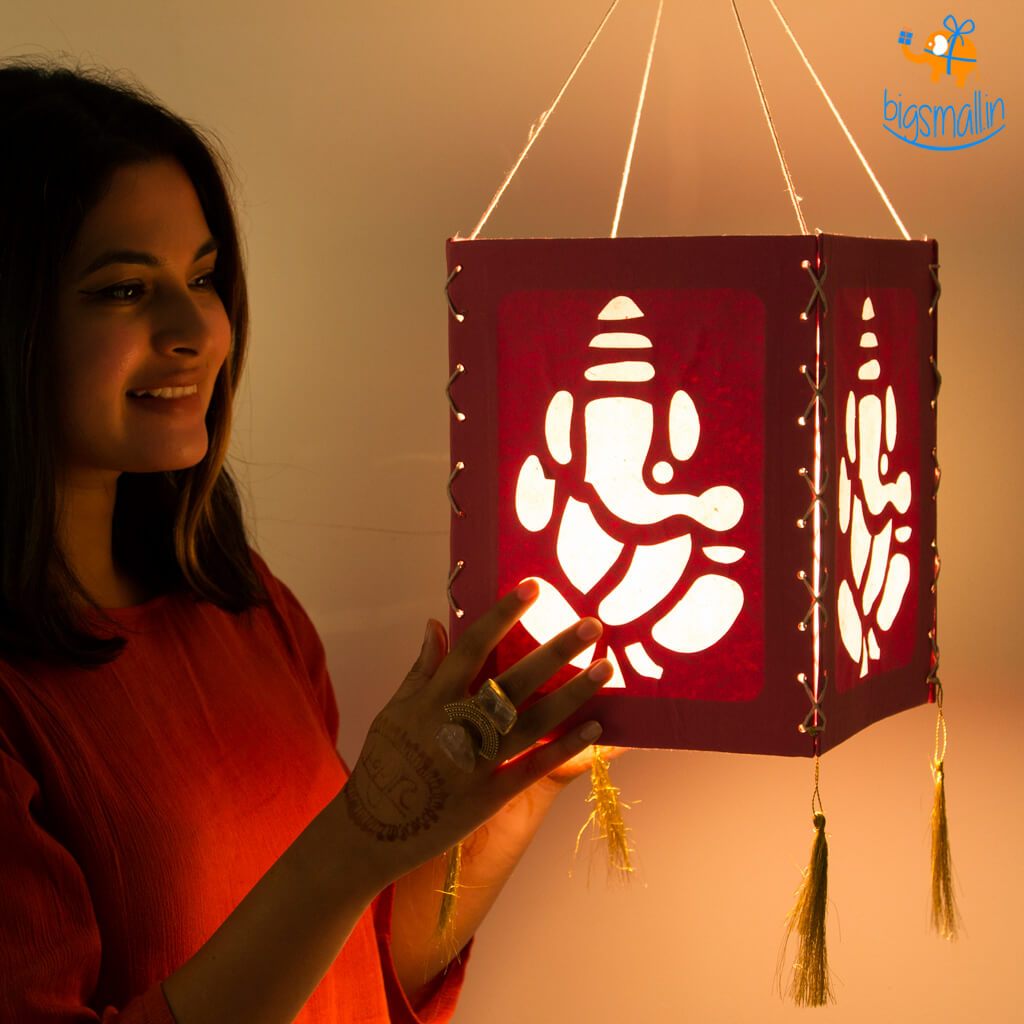 Deepavali, colloquially called as Diwali, is a much-awaited festival in every Indian household. Diwali we say is the triumph of good over evil and of right over wrong. Traditionally, this festival widely celebrated in India across communities is a time of family bonding, conversations and thinking beyond oneself. Lamps are lit, sweets made, shared, and savoured, gifts exchanged, good times relished and relationships nurtured.
However, over recent years, this auspicious day has also turned out to be a colossal brunt on standard living norms. As the celebrations spring into full glory, we hustle into shopping, spending and wasting more than we normally would. The harmful particulate matter in the air shoots up to preposterously alarming numbers, vehicles are jam-packed on the road honking away to eternity, people carrying Diwali Gifts, plastic and food waste increased to exponential levels and strewn across the streets. Rather than goodness prevailing, there are signs of distress and angst on the things that we value – people, animals, and the environment.
If we stop to think about the far-reaching consequences our actions bring on this day, we may be able to create some positive changes that will benefit every being and lead to a brighter festival.
Here are 6 creative ways that will help you celebrate green Diwali without downing your festive spirits.


1. Use oil Diyas and LED lights instead of candles

Diyas can be used multiple times to our taste and requirements and are made from the earth-friendly material. Try avoiding the painted ones as they have chemical colours smeared over them and go for natural eco-friendly diyas. Candles, on the other hand, are for one-time use, require energy in their creation, are petroleum-based, and release toxins during burning to affect the air quality. Some of the toxins are benzene, formaldehyde, and lead which are harmful to human and environmental health. If you must use electric illumination, opt for LED lamps or Diwali lights. They use at least 80 per cent lesser energy than the regular ones and also come in various hues too. Looking for some DIY craft time? Try mixing your love for crafts and unique lamps with the Happy Home Lamp Shades With Fairy Lights.
2. Make natural Rangoli

In earlier days, Rangoli or Kolams was a way of sharing our food and life with insects and birds. Even today, in villages down south, the Kolam is made with either rice paste or dry rice flour and becomes a gala feast for ants and small birds. To include colours in your rangoli use natural colours instead of chemically synthesized ones. Try using turmeric, coffee powder, and kumkum for yellow, brown, and red. You can also use flowers such as chrysanthemum, roses, lotus, and some leaves to brighten it further. Not only is this eco-friendly, but you can also clear it the next day and put it into your compost bin directly as compared to a chemical-coloured rangoli. Use organic colours that are safe for your skin as well as non-toxic for the environment such as Herbal Rangoli Colours 
3. Upcycle your Home Decor
Resort to eco-friendly paint, to paint your houses rather than the normal paint as they don't contain the harmful VOCs. Besides, you can use these ideas to embellish your homes without having to paint it at all. Twist colourful sarees and dupattas to create streamers. Or paint old newspapers and hang them up as wall decorations. Brocade saris or gold embroidered dupattas could be used as drapes and curtains instead of splurging on a shopping spree. Use your child's leftover craft materials like tissues, sandwich or rice paper to make paper lanterns. You could use matchsticks to form the spokes. Save on electricity and stop using the doorbell for a few days. Instead, hang a bell at the door entrance and let all visitors ring that instead. It will definitely add to the Diwali feels. Bandhanwars or traditional door hangings are the first things that welcome every guest. Make these with leftover papers or bright coloured cloth and then add glitter or paper flowers to them. Don't throw away any fused incandescent bulbs. Instead, turn them into small flower vases by placing an orchid in the centre as a decorative accessory. You can also paint them different colours and hang them from the ceiling. Use organic incense sticks and fresh flowers to create that heady fragrance that one associate with a puja. Do away with the synthetic room fresheners. Bring home the a calming Incense Burner to spread the good vibes this Diwali. Go for green Diwali ideas over one time use decorations and bring all the positive vibes in.
4. Say nay to Crackers
Although there are a number of environment-friendly crackers that have begun to flood the market and are definitely less polluting than others, this Diwali, give the fireworks a complete miss. Instead, get all the children of the community to go for nature walks in the evening and celebrate this festival of lights by lighting sky lanterns instead on the terrace or in an open space. Fill up balloons with glitter or small pieces of coloured paper and spend the evening bursting them, giving it a cracker feel. You could even have the kids blowing up brown paper bags and bursting them by jumping on them. The sound will be cheerful enough to usher in Diwali.
5. Go Organic
On Diwali, we express our happiness by exchanging gifts and sweets. Go organic this Diwali by gifting organic gifts to your friends and relative. There are a number of options available in the market; you can gift organic soaps and creams, organic teas, spices, gourmet ice creams or coffee. If you want to gift something different you can gift plants. You have a variety of ornamental plants at your disposal. Go for eco-friendly gifts  like eco-friendly Diwali hampers and go soft on nature. A great way to start celebrating eco-friendly Diwali, changing your gifting habits is a great idea.
6. Notch-Up your Crockery
What is Diwali, if not gorging on our favourite sweets and delicious dinner entourages with family. This Diwali, resist buying expensive crockery for all the festivities instead serve dinner on banana leaves. Not only will your guests appreciate your creative knack but also benefit from the multiple perks that the banana leaves have to offer on the nourishment front. If you love unicorns, you wouldn't be able to resist the charms of Teapot Set. Go ahead and start a trend.
Image by wirestock on Freepik
Diwali corporate gifts or make you gifts more personal with our amazing personalized Diwali gift ideas. If you have little ones at home check out, unique Diwali gifts for kids and make their day more special. If you are tight on a budget, be sure to check out Diwali gifts under 1000. Diwali and bhai dooj are celebrated one after another, so make sure to check out some cool bhai dooj gifts for brother online well before the day comes so your gift can reach your sibling on time.

---