5 Unique Phone Stands To Gift This New Year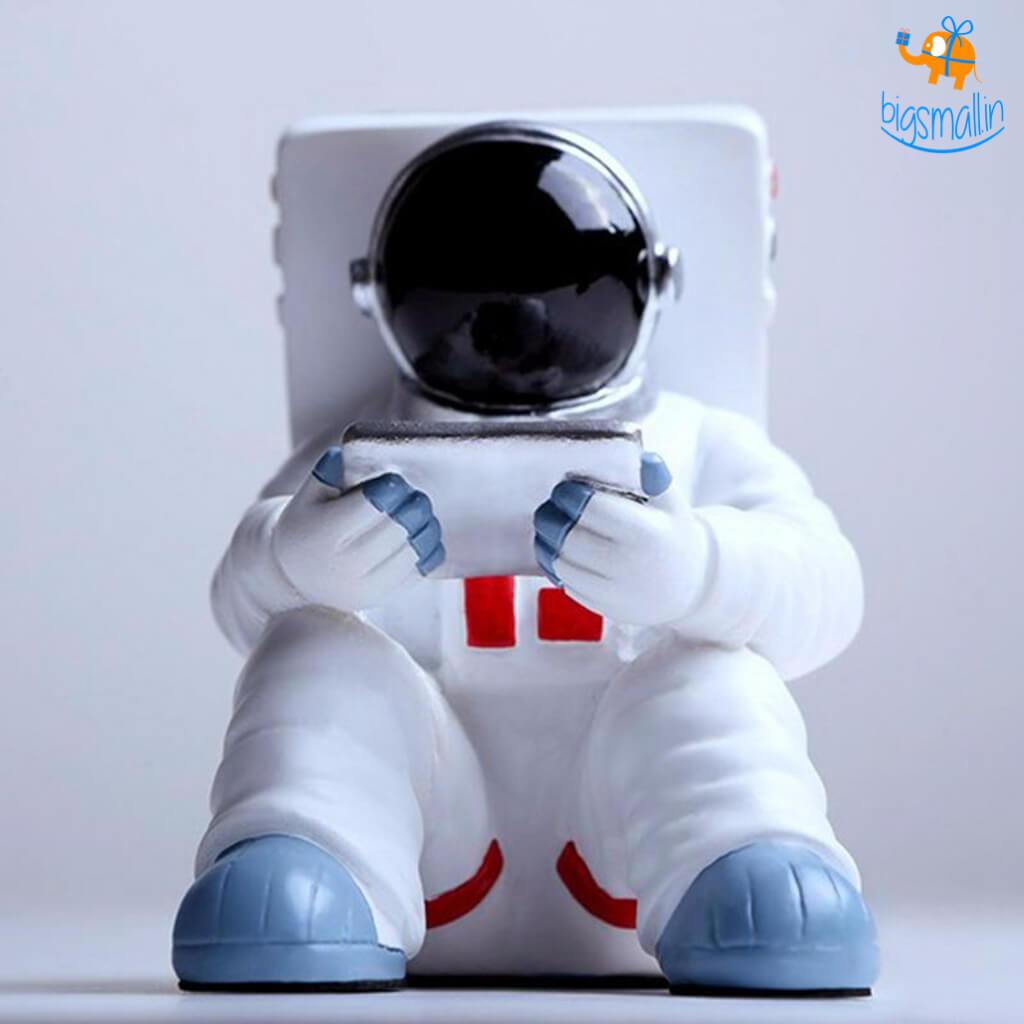 So it's the new year soon and you are all set for the party, a new dress with all that bling and shoes to match. But you missed one important detail - a gift for the one throwing the house party.
We've got you covered mate, for in this age of smartphone what's better than something related to a cellphone itself? Here we present a list of 5 quirky phone stands. For more phone accessories, go to our mobile accessories collection. 
1. For The Adventurer


Know a friend who can't stop talking about the moon landing or the new pictures that NASA posted? Fulfill their space wishes by giving them one of these Astro themed phone stands. Both the stands can hold up any phone and even a tablet horizontally or vertically. Watch them space out as they watch their favorite documentary hands-free. Check out our Astro Space Collection for more outer space vibe.
2. The Nature Lover


For a friend who likes all things natural, we present this awesome cellphone stand with an in-built speaker. The stand is made out of wood and amplifies the sound naturally. Play music, watch a movie or call a friend, the amplifier ensures a clear volume. The neutral color and the sleek design makes it a perfect desk accessory.
3. The Animal Lover


The ultimate gift to the friend or family member who actively takes part in the animal rights movement and loves stray animals like they are their own. The 3D Wooden Doggo Mobile Stand is half parts cute and half parts practical. Its sturdy build ensures that your device stays right where it should be. You can easily hook up your mobile phone, kindle or tablet on the stand without the fear of them falling over.
4. The Superhero IRL


The superhero fan or the actual superhero, whoever it is you wanna gift this mobile stand to, we're sure they'll be on the seventh moon when they receive this. Add some fun to the work desk with this super cute Iron Man Bobblehead Mobile Stand. The stand can easily hold up your mobile horizontally or vertically. A useful and entertaining gift for a Marvel fan. Check out our Official Marvel Merchandise collection for more action-packed goodies.
Iron Man Bobblehead Mobile Stand


5. The 90's Kid


For the friend who watched all the shows with you when you were a kid. These cellphone stands are a great gift for the cartoon lover who never grew out of that Pokemon phase. This bobblehead cum stand is truly a cool collectible. Available in four designs they can stand firm on your work station or car dashboard.
Pikachu Bobblehead With Phone Holder
In India, it is considered good manners to give a gift to the host of the party. But it should never feel like an obligation and be a fun and exciting activity instead. Our team at bigsmall.in curate all the gifts with care and try to make the gifting experience as relaxing and thrilling as we can for you.
Happy holidays and happy shopping!! 
---