75 Short Christmas Greetings, Xmas wishes and Funny Memes
Writing Christmas greetings and cards can be a bit of a task but as always we're here to help with your gift related problems. We've scoured the internet and compiled 75 short Christmas greetings, Christmas Instagram captions & memes and WhatsApp status for Christmas.
Go ahead and knock yourself out.
For the soft bean
Not everybody wants humor in their card and want to be sincere for once. Presenting a list of sweet and sincere Christmas quotes you can write on Christmas card this year. You can also use the quotes for your WhatsApp Christmas status.
At Christmas, all roads lead home.

May you never be too grown up to search the skies on Christmas eve.

Christmas isn't a season it's a feeling.

May the Christmas season fill your home with joy, your heart with love, and your life with laughter.

It's not what's under the Christmas tree that matters, it's who is around it.

Christmas is joy, religious joy, an inner joy of light and peace.

Do give books - religious or otherwise - for Christmas. They're never fattening, seldom sinful, and permanently personal.

Christmas magic is silent. You don't hear it- you feel it, you know it and you believe it.

May the simple joys of Christmas warm your heart, fill your home, and last a lifetime.

Christmas is a time when you get homesick - even when you're home.

May the magic and thrill of the holiday season stretch on.

I wish we could put up some of the Christmas spirits in jars and open a jar of it every month. -Harlan Miller

One of the nice things about Christmas is that you can make people forget the past with the present.

May your Christmas shine brightly with joy and goodwill!

I hope your holiday celebrations are full of lots of fun, surprises, and magic!

Christmas is doing a little something extra for someone. -Charles M. Schulz

May you have the spirit of Christmas which is peace, the gladness of Christmas which is hope, and the heart of Christmas which is love.

A little more sparkle, a little less stress. This Christmas I wish you the best.

A silent night, a star above, a blessed gift for hope and love. A blessed Christmas to you!

This Christmas may your heart be light and your stocking heavy.

Christmas is too sparkly...said no one ever.

Sweater weather is better together.

Christmas is not as much opening presents as it is opening our hearts.

Christmas is best pondered, not with logic, but with imagination.

The best way to spread Christmas cheer is to sing loud for all to hear.
For Your Funny Bone
People are most forgiving during the holidays and a little fun never hurt anybody. We've compiled a list of funny sayings you can put on your greeting card or post some funny Christmas captions for Instagram.
What goes "Oh, Oh, Oh"? Santa walking backward!

Who delivers presents to cats? Santa Paws

What do you call an obnoxious reindeer? Rude-olph!

What do you call a kid who doesn't believe in Santa? A rebel without Claus!

What's the difference between Santa Clause and a knight? One slay a dragon, the other drag a sleigh!

I would say all I want for Christmas is you, but I really would love a new credit card as well.

What is the best Christmas present? A broken drum - you can't beat it!

Be naughty, save Santa the trip.

Don't get your tinsel in a tangle.

I'm dreaming of a white Christmas, but if the white runs out let's drink the red.

Santa Claus has the right idea - visit people only once a year.

I put so much thought into your gift that it's now too late to get it.

It is all fun and games until Santa checks the naughty list.

I hope you love the presents you told me to buy for you.

Time to get into the holiday spirit....gin, vodka, whiskey...

A good holiday is one spent among people whose notions of time are vaguer than yours.

Oh, for the good old days when people would stop Christmas shopping when they ran out of money.

Three phrases that sum up Christmas are: Peace on earth, goodwill to men, batteries not included.

Mentally I'm ready for Christmas, financially I'm not ready for Christmas.

Even before Christmas has said Hello, it's saying 'Buy Buy'. -Robert Paul

I hope Rudolph eats the naughty list!

Friends are like Christmas lights, some are broke, others just don't work for you and there are others that make your day shine bright.

There'll be parties for hosting, cocktails for toasting, and caroling sung way off key.

Christmas is a baby shower that went totally overboard.

Keep your friends close, your enemies closer, and receipts for all major purchases the closest.
Who doesn't love memes? We have compiled some that will tickle your fancy. You can also print out memes and tag them on the gifts for a heartfelt laugh.
The Grinch of Christmas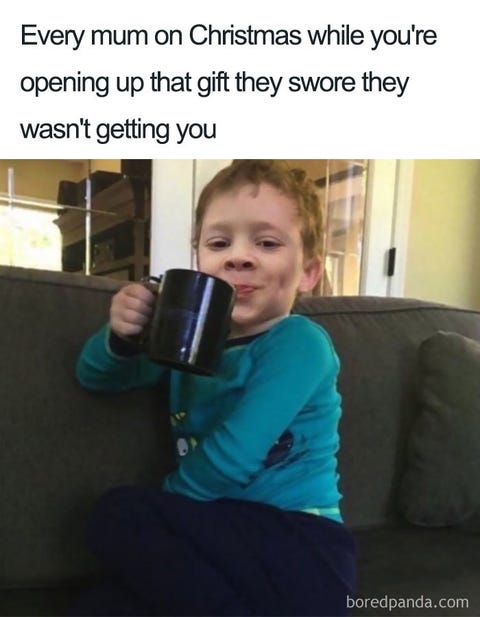 Mom's are the best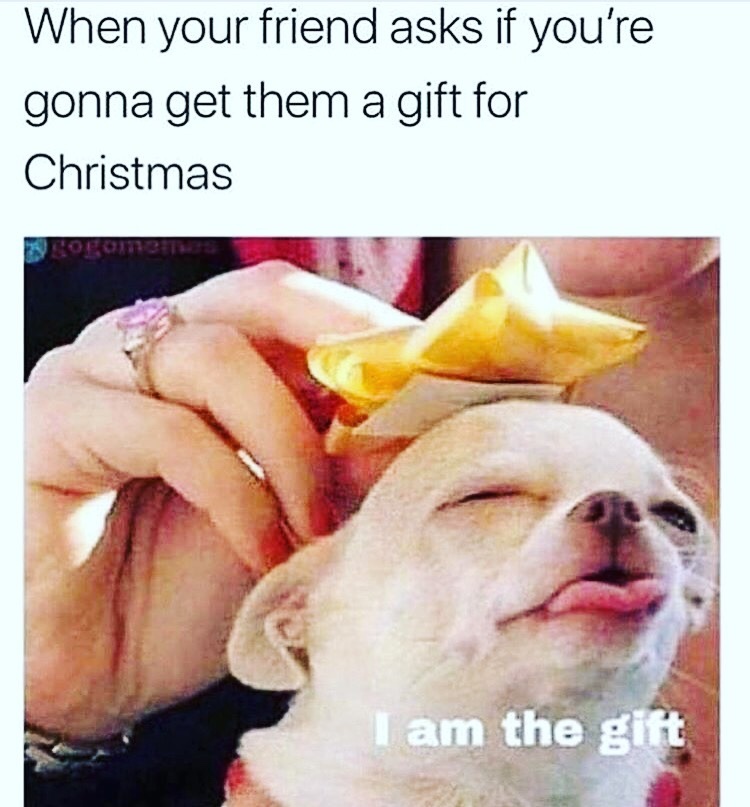 What's better than me? No, seriously. Humor me.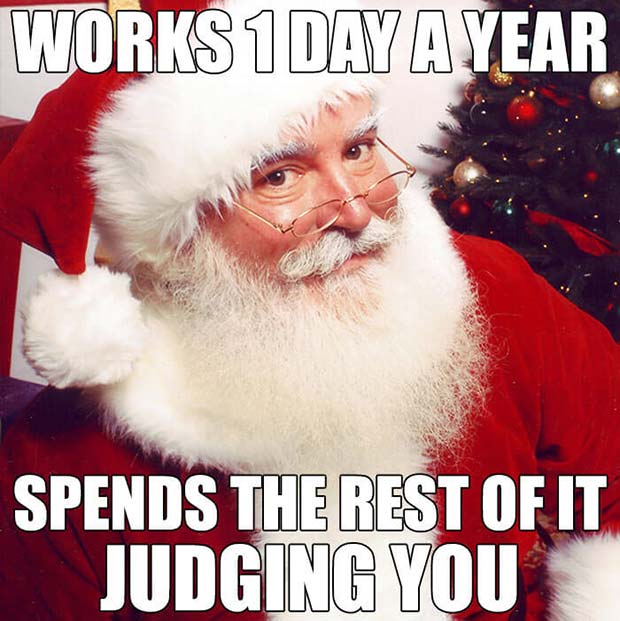 Uh-Oh, my secret is out.
I'll put them up when I'll put them up.
Jingle bells, jingle bells....*screaming inside*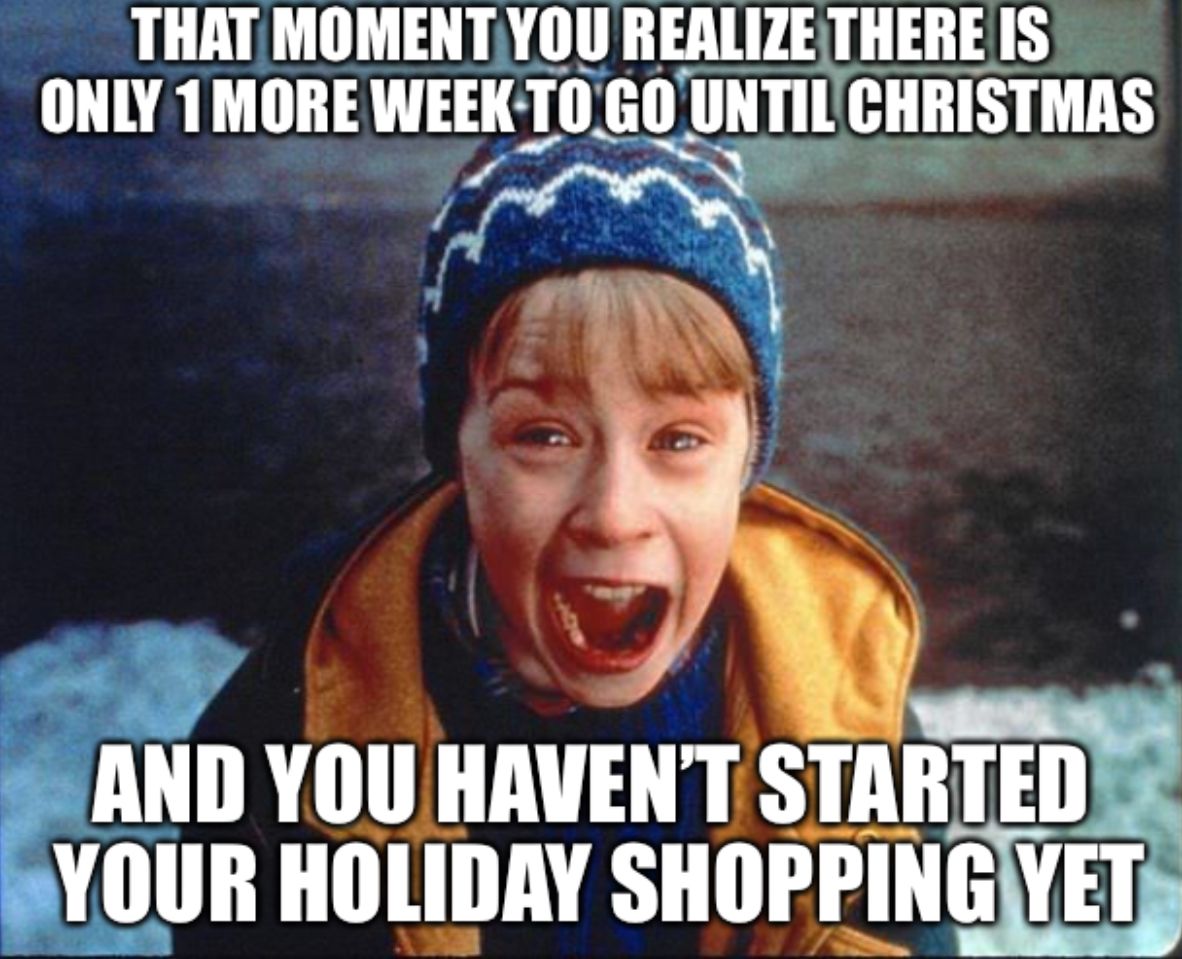 This is you, this is me. This is us all.
Guilty.
I mean, who's looking?
You got cookies in this party?
A sock? How thoughtful!
 Wow sweetie, such a good job! *sweating profusely*
And I shall be known as Lady Cat-erina!
Do I hear cake? Yes, I'll take a serving please!
Is it the morning yet?
Did it work?
Can't say that ain't smart.
We dare you to do it.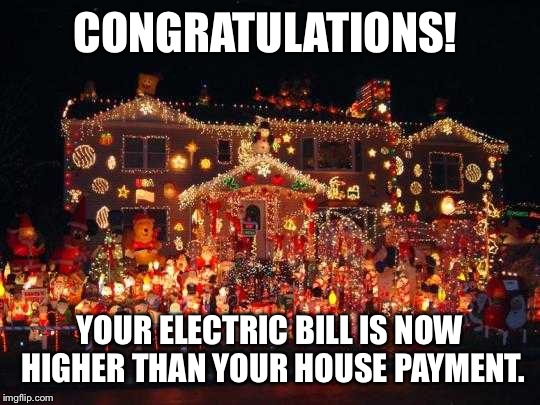 We gotta do what we gotta do.
The struggle is real!
He's coming for y'all!
It's THE Christmas song.
Hey, don't call me out like that!
Anything for you, my Queen.
It's called self love honey - look it up!
We do hope we helped you in choosing a relevant Christmas quote & Christmas party captions. If you still haven't done your Christmas shopping don't panic for we have curated a perfect Christmas gifts collection. If you're looking for a gift for someone specific, check our Xmas gifts for girls or Christmas gifts for girlfriend and Xmas gifts for guys collection.
Our team at bigsmall.in wish you a holly-jolly Christmas!!!
---