8 Gifts Anyone Would Love to Find in Their Christmas Stocking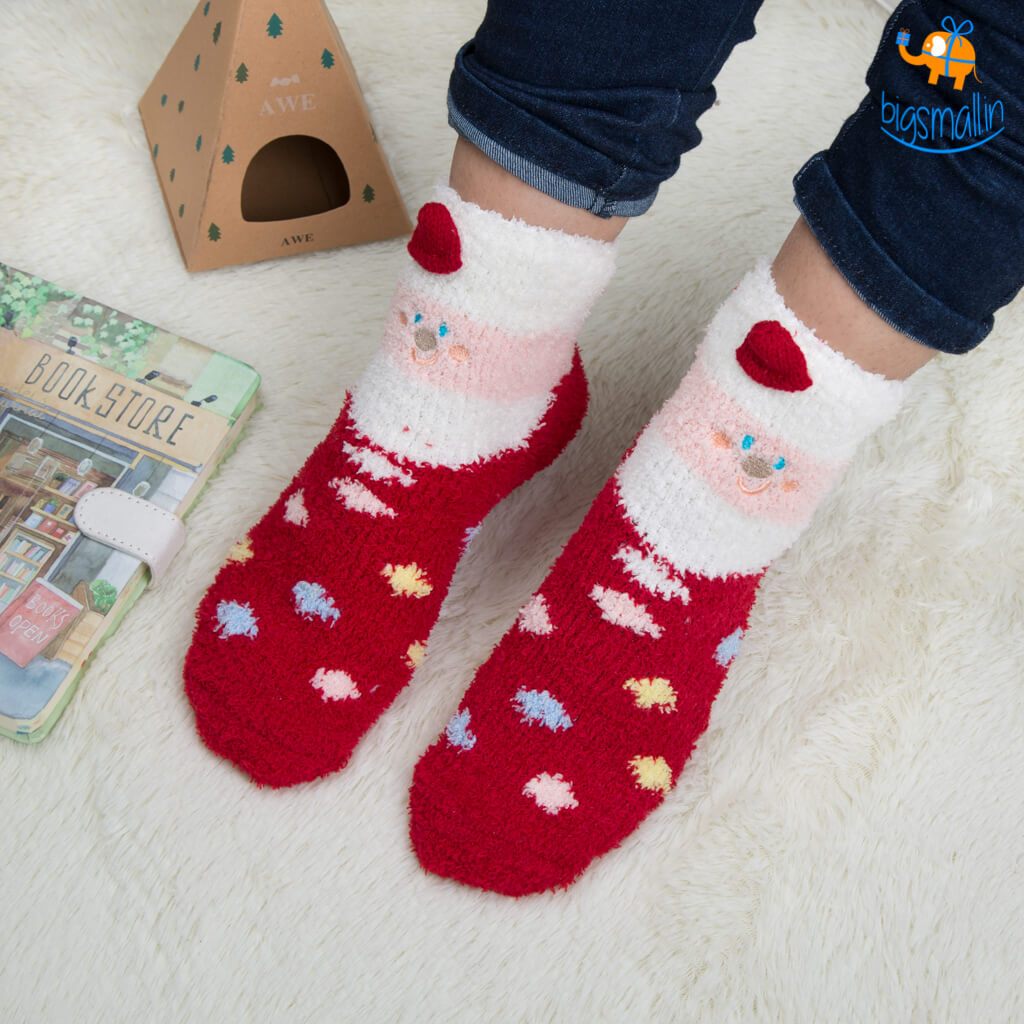 There is just so much to love about Christmas- the shopping, the lights, the all-round merriment and joy...that's the Christmas spirit for you! It's one of the happiest times of the year, isn't it? Cold weather, Christmas carols, cookies and coffee, playing Secret Santa...oh, and the delight of Christmas Gifts!
We've got some amazing gifting ideas for you to become everyone's favourite Santa this year.
Check them out here: 
Who wouldn't love to own a pair of snug, cozy socks in this cold weather? It's an added bonus, of course, if the socks are in the super funky design of superheroes! Brightly colored, cute AND comfortable...the perfect gift for chilly Christmas season, indeed. If you're looking for a cute christmas gift for boyfriend, look no further.
Just ask any woman you know how annoying it can be to paint one's nails. This Wearable Nail Polish Holder is just the gift you'd want to get someone who loves keeping their nails pretty and shiny but barely has any time to paint them! It'll allow them to devote some time to their nails even on the go, no matter where they are! This gift is a unique and innovative one anyone would get loads of use out of. Just the perfect Christmas present for your girlfriend!
Okay, who doesn't love these adorable yellow, squishy things? Minions are among the most lovable beings out there. And these yellow minion slippers are a dream. They're super, super snug and warm, keep the feet feeling pampered and look great! This is an adorable gift for someone who's a fan of these yellow creatures.

If you're racking your brains about what to get for the tea- lover in your life, this is it! Dinosaur Tea Infuser, right at your service. It is a really cute gift to give and is bound to make a simple cup of chai even better.
Made of glass these high quality shot glasses
 are just what you need to give that kickstart to the party!
 Gift one to a party freak friend and rock the Christmas party scenes together.
This Beard Catcher is a lifesaver- not only does it save oodles of time every time one needs a beard trim...it also makes the entire job a lot, lot easier. The bib can be used to avoid the tiny hairs from choking your faucet or creating a mess on the floor. Extremely easy to use, convenient to carry along everywhere- this gift couldn't get any better.

This beautiful string light is an item anyone would absolutely love to add to their home décor. It is a delight to look at and can give any room a whole new charm. It'll give the much needed warm look in the winters.
Gift yourself or a friend a piece of heaven with these cozy and snug Christmas inspired socks. After all, one can never have enough socks! End of the year couldn't get more Christmassy with these socks keeping you warm and comfy for the year to come.
So go, enjoy with your loved ones this Holiday Season! Light up the faces of those around you with the best Christmas Gifts in town and make this whole experience even better!
Happy Gifting!
---