8 Handmade Gifts That Your Mother Will Instantly Fall in Love With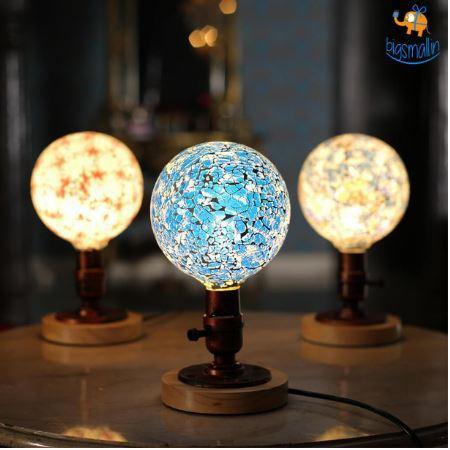 Your Mom is certainly one of the most important ladies in your life. She always has more than enough love in her heart. She is the superwoman of your life. So, when her special day arrives, you want to be absolutely sure that you are gifting her something incredibly special.
Buying gifts for Mom can be tough. She keeps saying that she wants want nothing more than your love. But your little efforts will definitely make her smile.
This Mother's Day, ditch the usual flowers, chocolates or cosmetics and go for something more fascinating. Show mom how much she means to you with a hand-crafted gift straight from the heart.
Handmade gifts could be an excellent way to surprise your dearest mom. They are creative, thoughtful and one of a kind. Moreover, hand-crafted presents are charming and impressive. If you are looking for some unique gift ideas for mom, here are eight handmade gifts that she will absolutely adore.
 1. Luna Semi-Precious Stud Earrings
Gift these beautiful earrings to your fashion-forward mom who likes to be the best in the game. Each piece is crafted with love and care and your mom would love to wear them for a day out with her gang.
 2. Elly Table Lamp
Combine her love for soft toys with the radiance of an elegant lamp and boom! we have the Elly Table Lamp. This DIY gift guarantees tonnes of fun for both moms and her kids. Go ahead, you can't go wrong with this one! 
3. TV Shaped Wooden Phone Holder
We present the TV Shaped Wooden Phone Holder that is not your average holder. With dollops of creativity thrown in, it makes a fun gift for mom!
4. Arrivals - Departures Rug
We present you the Arrivals - Departures Rug for your mom. It will brighten up her room and make it more cheerful. Cute and super soft, sure to give her room a new look!
5. Automatic Self Stirring Mug
Sometimes, the secret to great coffee will depend on its making. Let's make the coffee with the Automatic Self Stirring Mug in perfection. Gift your mom this unique mug and make her coffee time easy-peasy!
 6. Wooden Artwork Hands Of Rejuvenation - Contribute
If your mom loves artistic things, this wall art will be a perfect gift for her. The theme itself delivers the apt meaning of being a family.
7. Reindeer Lamp

Combine a glass bottle with some wooden antlers and voila! you get a Reindeer Lamp! Charged via USB cable, it gives the room a pleasing and attractive look. 
8. Scratch World Map


If your mom is a traveller at heart who loves checking off places she has visited on her travel bucket list, gift her the Scratch World Map which is bound to bring a smile to her face.
A witty yet meaningful gift will be a true help to your mother and it will stay in her heart forever! Bigsmall.in is the house of amazingly innovative lifestyle gifts. Drop by our online store and browse amazing gifts for mother's day even if you are on budget because we have got the best Mother's Day gifts under 500 as well as 1000 Rs and then a range of Premium Mother's Day gifts as well! Happy Shopping!
---