Add A Personal Touch To Your Celebrations With These Customized Gifts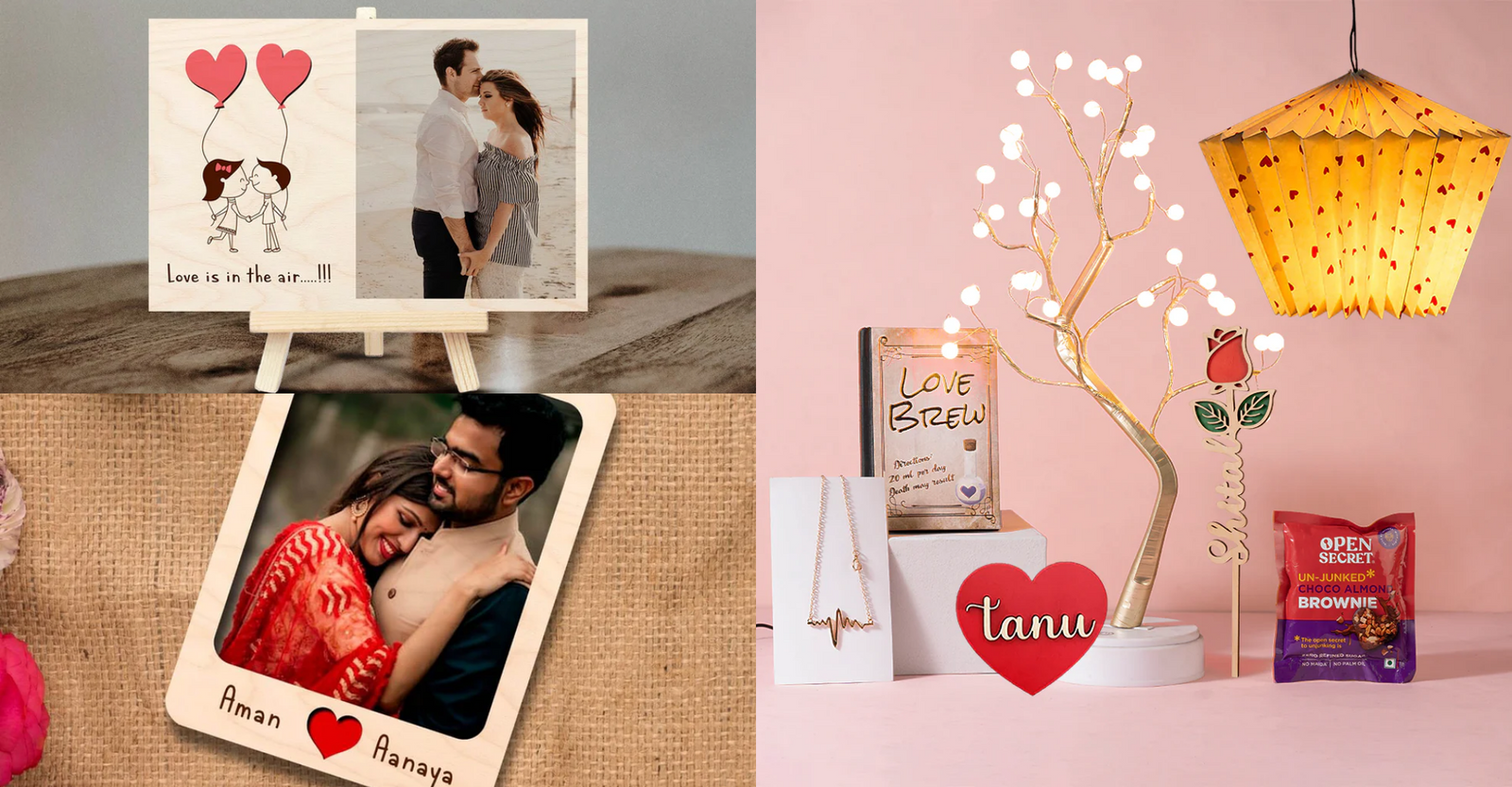 Customized Gifts - A Unique Way To Add Memories
Gone are the days when gifting was restricted to a certain set of things, the tables have turned and gifting has been more special and exclusive than ever.
People are more into personalized gifts now and love to own something that speaks for them. When in doubt, go get it customized because you can never go wrong with this. 
Read this blog to explore
personalized gift ideas and how they can twice the happiness and bring joy to both the giver and the recipient.
Why You Should Customize Gifts For Your Loved Ones?



Do you not love the idea of having something that itself represents it belongs to you? Or someone making extraordinary efforts to get you something out of the box and not opting for regular gifts? Well, this is why we must prefer customising gifts. The core meaning of gifting is to make the other person feel loved and remind them of the love and concern you have for them.
Here are some of the reasons why you should look for
customized gifts ideas for your loved ones:


Reflects personal connection: It is a thoughtful gesture that reflects and speaks of your love, appreciation, and feelings uniquely.
Creates memories: Opting for some personalized gift ideas will give you two another beautiful chapter to add to your relationship.


More creative than regular gifts: Regular gifts need no thinking but this one requires some heartfelt imagination. With an amazing collection of customized gifts ideas available on online gifting websites like Bigsmall, it is no sweat.


Leaves a lasting impression: Another reason why personalized gift ideas are better is because a special place gets etched into the heart of the other person for you. Customised gifts speak the forgotten language of love and kindness.



Best Customized Gifts Ideas To Make Your Celebration Memorable

From personalized photo gift ideas to personalized wedding gift ideas. Here's a list of recommendations for customized gifts ideas to make your celebration memorable:




Personalized Couple Wooden Fridge Magnet: This couple fridge magnet can be one of the most cherished personalized wedding gift ideas.




Personalized Caricature Wooden Print With Easel

: This caricature makes up the ideal way of reminding your loved one of your love and appreciation towards them.



Personalized Pop Art Wooden: The category for personalised photo gift ideas is huge. From this wooden pop art to personalized wooden postcard, to a personalized wooden frame you can find an array of options.



Marvel Fan: There are some gifts that can make the person go speechless owing to the fact of getting something that is related to things close to him and what better than, Personalized Thor Table Clock or Iron Man Table Clock.




Mugs and daily essentials: Your loved one would also love something that he uses on a daily basis and if has an element of personalization, nothing beats it like this personalized coffee mug or executive gift box.



For a plethora of online gifting options, visit Bigmall and come out of the conundrum right away.


How To Choose To The Best Customized Gift For Your Loved Ones?

Earlier picking or choosing the best customized gift for your loved ones was a challenge and also limited to fewer options. But with the advent of technology and online shopping, personalised gifting has been topping the charts of the most loved gifts. Here's how you can pick the right one:
Know their Likes and interests.
Think over the occasion.
Asses their personality.
Check for the gifts practicality.
Include a handwritten note.



Conclusion

Given that there are some exceptional customised gifts ideas available online, it is more than easier to get your loved ones the gift they will cherish forever. Unlike regular gifting where you spend hours picking one, going through a collection and options for customized gifts ideas will save you time and ensure the likability of the gift as well.


FAQ -


1. Do people like receiving customized gifts more than regular gifts?
Yes, who doesn't love a thoughtful gift with a personalized touch on it. These beautiful gifts have taken the gifting game by storm and are the most preferred ones nowadays!
2. What things can I give as a personalized gift?
Here's a list of some of the best customized gifts ideas that can double the joy and bring a smile to the face of the recipient:
3. Which one to choose - a personalized gift with a name or pictures?
Both seem fine but the personalized photo gift ideas are a better choice if you want to make the person feel extra special. Nothing feels more exclusive than holding something that is exceptionally made for you and icing on the cake would be the name along with the picture.
4. Where can I get the best personalised gift online?
Bigsmall is an all-inclusive online gifting destination where you can find the best customized gifts ideas for all your loved ones.
---