Awesome female centric movies that didn't need a hero to validate themselves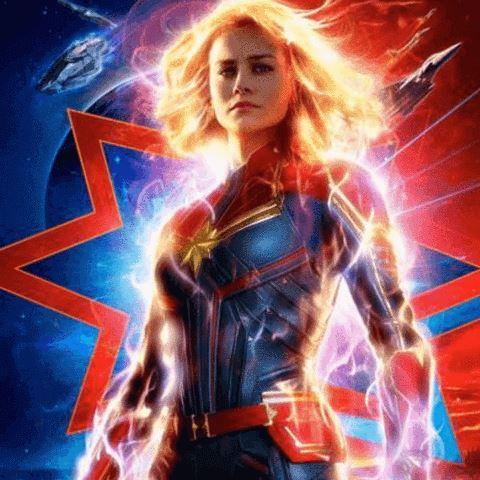 On March 8, women and girls all over the world, will be celebrating International Women's Day (with loads and loads of women's day gifts) all across the globe. The IWD is all about bringing equality to all women regardless of what culture or demographic they are from. A fun way to know more about the history and achievement of women is to watch movies that represent women as heroines. From comedy, romance, action to sci-fi, here are the 10 Best Women-Centric Movies to Watch that'll leave you wonderous.
1. Kahaani
Vidya Balan is the only hero in this Kahaani. Do you remember how she graced the screen as Vidya Bagchi? That spine-chilling thriller wouldn't have been the same without Vidya. Other characters were too shiny in the background as she swept the audience off their feet.

Credits: www.imdb.com
2. English Vinglish
One of the movies we'd love a sequel for. Our all-time favorite Sridevi made a great comeback. She made her presence felt on the big screen as a woman who is a lot more than a mother and a wife. The way Gauri Shinde has helmed the movie is brilliant.

Credits: www.imdb.com
3. Queen
We saw Rani (Kangana Ranaut) go on her honeymoon, alone. How often do you see that? Kangana left us wanting more after every scene and we didn't want to see anyone else but her. She even won a national award for the movie. A movie doesn't need a hero, it needs a queen; hence proved.

Credits: www.imdb.com
4. Nil Battey Sannata
Swara Bhaskar shines in this Ashwini Iyer movie. She plays a single mother who goes back to school to get her daughter to concentrate on studies. The daughter believed that there is no use of education as her mother is a maid and she also has to be one. The movie has many scenes that will touch your heart but most of the work of keeping you invested in the movie is Swara.

Credits: www.imdb.com

5. Neerja
Sonam Kapoor won a national award for this film. Neerja Bhanot's biopic was acclaimed by the critics and the audience alike. There are many heartwarming scenes and we can't imagine anyone else as Neerja. You could connect, smile, and cry only because Sonam Kapoor did justice to the character.

Credits: www.imdb.com
6. Lipstick Under my Burkha
The movie that the censor board didn't want India to see. A story about four women who wish to break out and live their desires. If there is anyone who makes it watch worthy it's the women and Ratna Pathak Shah as she breaks every stereotype that has been made.

Credits: www.imdb.com
7. Hidden Figures
Based on a true story, this historical film tells the story of three African American women who worked at NASA and eventually helped launch the astronaut John Glenn in space. While history views this women as invisible, the movie works to celebrate their contribution to American History.

Credits: www.imdb.com
8. Moana
Both girls and adults will love this Disney animation. The film tells the story of a young lady Moana who is chosen by the ocean to team up with a demi-god Maui (Dwayne Johnson) on a quest to save the island.

Credits: www.imdb.com
9. Wonder Woman
DC's "Wonder Woman" redefined women in the superhero genre, defied stereotypes, and absolutely dominated at the box office. A dream come true. The source of inspiration to all women folk this movie will always hold a special place in everyone's heart. Time to watch this on binge accompanied and celebrated with this cute little Wonder Woman Metallic Lapel Pin.

Credits: www.imdb.com
10. The Devil Wears Prada
You've undoubtedly heard of her, even if you've never met her. Her reputation precedes her, so much so that people can actually feel her icy presence before she's entered the room. Miranda Priestly is the ultimate lady boss and you can bet she's definitely wearing Prada; it's the "devil" part we're not so sure about.

Credits: www.imdb.com
And a special mention:
11. Captain Marvel
It's truly wonderful to see Captain Marvel live its message, putting females in a position to succeed. Captain Marvel seems poised to deliver on the promises that have been made to fans across the world: more diversity in our heroes going forward. Brie Larson and Captain Marvel represent the future, and the future began on March 8th.You could glue on to this endearing little Captain Marvel Bobblehead.

Credits: www.imdb.com

Time to get inspired ladies!


---