#BabyDay, celebrate with your little one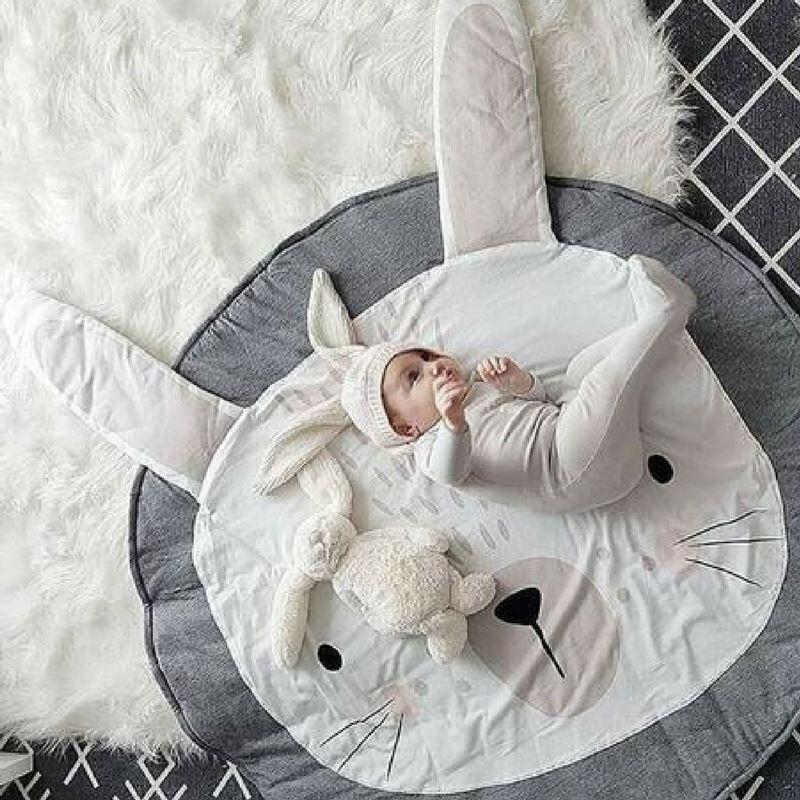 Babies are the cute, little creatures who add magic to the lives of oneself. They are pink, squishy, noisy and so adorable that anyone would love to be around them. 2nd of May is celebrated as Baby Day, though the history of this day is unknown. This day provides us with the opportunity to pay some more attention to our babies. If you are working then must not have enough time to spend with them, so this Baby Day, spend quality time with them for the entire day. If you are thinking of giving them something unique and nice on this day, to bring a smile on their face, then we have got a lot of gifts that are very attractive and your little one will love to have.
Gifting your baby with this Children Play Mat is like gifting them a nice play-time experience. This beautiful mat is a very spacious one, providing enough room for your baby to play and crawl over, barring them from reaching the floor so that they don't feel cold, especially during winters. It features a cat-like design and is soft and comfortable to make your baby have a good time with it. The mat is available in various beautiful shades which can appear attractive to the baby, keeping them involved with it for long.
Every new thing drags the attention of the babies because they seem to be fascinating to them. And when it comes to funny sound, your baby will go crazy about it. This Funny Pig Sound Squeeze Toy is going to keep your baby, busy and happy. Have you ever seen you baby giggling when they encounter something new? The toy is definitely going to make your baby do the same. The toy is in the shape of a cute looking pig, made up of plastic that needs to get squeezed to produce a sound and entertain your baby.
The Baby Plush Paw Shoes is such an adorable thing that you must gift to you kiddo to watch them walk like a little dodo. The soft fabric used to make the shoes makes it very comfortable for your baby to wear it for long, along with keeping good care of their sensitive skin. These shoes are available in various attractive shades, so you can pick the one in the shade of babies fancy. Your little toddler will look attractive once he/she wears it and walk in style. This makes it a perfect gift to make them happy on Baby Day.
The Baby Bib With Holder can be another useful article that your baby must have to have a comfortable feeding time. The top portion of the bib is made up of a comfortable fabric while the bottom rolled up portion is made up of silicone. The bib is a waterproof one and can be put up on the baby, very easily using a single strap. You can fold the bib and can carry it in your bag or store it somewhere. The bibs are available in multiple colours to provide you with various options to pick the one, your baby would love.
The Baby Teether is such a useful article to make the teeth growth process of your baby a smooth one. The baby teether has got a good surface area to make it comfortable for your baby to grab it easily. It is made up of non-allergic material that takes good care of the gums of your baby. You can place it in the refrigerator to soothe the gums of the baby during the painful teeth-growth span. A perfect gift for the baby in that phase to make it a happy-go one.

While there are so many amazing products that would fit the occasions very well, we have just listed down a few of them to make it easy for you to pick the best one for your sweetheart baby. For accessing our products, you can go to the website to get double sure about what you want to gift to your baby to see them laughing and playing with the gifts. The whole point of this day is to make them happy, so do as much as you can and spend an entire day with them.
---