Neon Lamps, color changing mugs and more - Here's our Best Birthday Gifts for Your special someone (April Edition)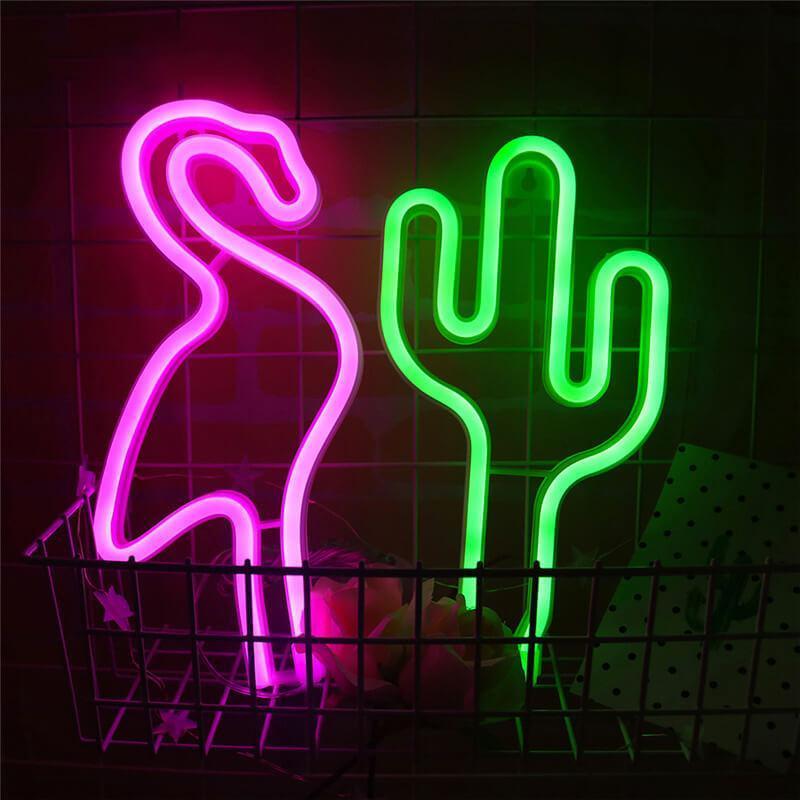 Have you ever wondered why a birthday is so special in anyone's life? It is because this day is the only day which is all yours and you don't have to share it with anyone. Everyone loves to celebrate this day with their near and dear ones, be it family, friends or anyone else. The birthday person is surrounded by people, cakes, delicious foods, candles and wishes, but the most important highlight in any birthday party is the gifts. Yes, gifts bring joy to every soul and you wouldn't want to miss a chance to surprise your special person through an amazing gift. Here is a list of interesting birthday gifts that can please them in no time. 
Cards are a mandate on every occasion, then how can we forget them on the account of a birthday and that too the one of your beloved? The Birthday Pop Up Card is not a usual card because of its style and design. As you open the card, a birthday cake pops up and the intricate designing of this card will make you fall in love with it. This masterpiece is style statement which is good to leave the viewer awestruck by its beauty. Gift this to your partner to make them fall in love with you, all over again.
The Anger Management Coffee Mug is the best gift for all macho men. Gifting him this gift will make him proud of his strength and will make him know that you notice it too. The unusual design of this crumpled coffee mug is something to flaunt in your circle and will make him the talk of the town. The quirky design of this mug makes it a good decor item for kitchen shelves too. The mug is a useful gift to have a good coffee time with and the design and style is a noticeable attraction as well.
If your partner loves to play table tennis and doesn't have its table and other things required to play at home, this Table Tennis Rubberpad Notebooks is good to serve the purpose. It is a set of three notebooks, two of which act as bats and the third one as the net. Also, you can write about your feelings for him in these notebooks as they have got ample space for you to pour your heart out. These creative notebooks can help him, have a fun time with his friends while playing table tennis with these. This can also provide a relaxing time to him after a hectic day at work.
There must be times when you and your partner would love to celebrate and have a gala time in the presence of some of your favourite hard drinks. The funny design of the Pants Up Shot Glasses will add a pinch of frolic to your celebration. These unusual looking glasses are in the shape of a pair of pants making it an out-of-box gift item. Your partner can flaunt these in front of your friends at a house party because of its style and design. These glasses are handy and a perfect kitchen mate which anyone would love to have.

These days, everyone has a jam-packed schedule and a hectic lifestyle. People don't get time to soothe themselves after coming back from work. The Bathroom rugs are the best gift that is perfect to welcome those tired feet after a long day at work. These rugs are available in various beautiful colours and can be a perfect gift for your special someone. Also, gifting them with these will make them realise how much you care for them. This rug is one of the best birthday gifts for your dearest.



The Flamingo Neon Lamp is a beautiful room decor and a perfect gift for people who have a liking for birds. This lamp has a lightweight plastic body which can be placed anywhere on the shelf, on the table or the bedside stand. The lamp spreads its neon light in the darkness, making it an extremely beautiful view. The creative appearance of this lamp makes it a perfect party decor item and a cool birthday gift from your side.
Finding a gift for your man can be a difficult job but you don't need to worry because this bread catcher can be a perfect gift for him. It is a bib made of nylon cloth with sturdy suction cups that attaches itself to the mirror and bars him from messing the washroom while shaving. Also, you don't have to scold him anymore for creating a fuss, it will help him focus on trimming and save a lot of time too. This gift has a lot of utility and is an excellent way to make your partner feel special.


Love to be a prankster and freak people out? This is a perfect one for you to gift as this mug has a plain, black appearance at first which changes to gory, ghost design on the addition of a hot drink in it. This mug is a heat-sensitive magic mug which is made out of ceramic material and can make anyone freak out. So, if you are looking for a good laugh, gift this to your partner and see how they react to it when they realise your prank.
Pleasing someone can be a difficult job because different people have different likes and dislikes. But I am sure you must be aware of the fancies of your partner and it wouldn't be a big fuss in picking on from the long list of gift items we got for you. So, pick the best birthday gifts for them and make them feel special on their day.
---