The 12 Best Ways To Spend Father's Day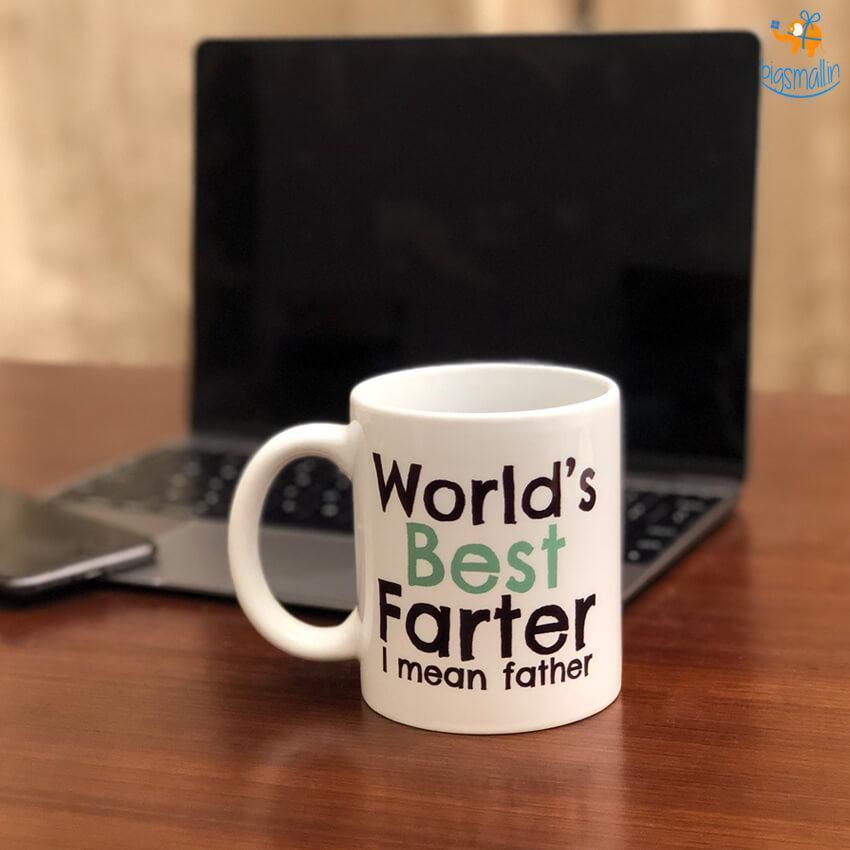 It's almost June 18th and Father's Day is almost here - there's a lot of pressure to get the day just right for your super dad. Struggling for ideas?
Fret not - we've got you covered. Your perfect dad deserves a perfect day - here are 12 of the best ways to have a Father's Day that'll put a wry smile on your his face. 
1. Go on a morning walk 
To have the perfect day, it's integral to set the tone right. Get Father's Day off to the right start by taking your father out for a morning walk. Not only does walking have health benefits - it'll help you and your father loosen up your muscles for the big day ahead.
It will also be a phenomenal opportunity to catch up with your father - discuss the happenings in your life and his. It's also a great time to map out your plans for the day.
2. Make him breakfast in bed
If you've been practising your cooking skills - this is the best time to bring them out, practically. Bring your father the typical Father's Day fare - his favourite dish for breakfast, in bed. Surprise him as he wakes up - bonus points if you don't cook regularly, as the element of surprise will then be much greater.



Even if you're no Masterchef, your father won't mind. It's the thought and effort that counts, and your father would love nothing more than to make him his favourite breakfast and get the ball rolling on a great note, all while relaxing in the cosy confines of his bed.
3. Be his personal driver for the day
For the day's activities, rent a car or give your chauffeur a day off - don't let anyone get between you and your father - take the wheel yourself. Go on a long drive, put on the old school music your father fancies - it has always been a timeless way to bond.
The drives will provide you with another opportunity to catch up, discuss what's on your mind and get each other up to date with the happenings in both of your lives, all while ferrying him across to the venues of the activities you've planned for the day.
4. Go out for a wholesome family meal
Everyone has a different schedule these days - and we're all bound by it. This makes it hard for the entire family to be present at the same place, at the same time. Why not take the Sunday off, and spend it with your family - where everyone can cherish their bond with the father?
There's no better way for a family congregation than heading out for a wholesome lunch - grab a bite, share your experiences, break out a laugh with all your loved ones - even your father would want nothing more than if the whole family got together to celebrate the occasion.
5. Go camping 
If your father is more the outdoorsy kind - this might be the ultimate Father's Day experience for both you and your father. Experience the beauty of mother nature - go camping. This Father's Day, go out and make memories that'll last a lifetime.
Set up a tent, bask in the glory of nature, stoke up a fire and cook the old-school way, bond in the face of adversity, but most importantly of all, spend some quality time with your father, out in the wild - an experience neither of you will ever forget.
6. Catch a sport
If your father is a sports nut, then he might enjoy this one the most. Go catch his favourite sport, live - be it cricket, football or something off-beat like tennis or golf - take an interest in his favourite sport for one day.




If there's no live sport on in your locality - why don't you put the live in the sport yourself? Take your dad out to play his favourite sport - try your hand out at it. Bonus points if you can involve your whole family and make it an intra-family sports day!
7. Take him to a nearby spa
Being a super dad and working simultaneously can be a tasking job. Your dad might just be looking for a very well-earned rest - recharge his batteries by taking him to a nearby spa. 
The spa's not just for mother's - even your dad will love a good, relaxing, reassuring spa day! Have him get a massage, a manicure, a pedicure as he loosens up his muscles for the next year of being a super dad.
8. Hit the road - go bicycling
For most of us, it was our father who taught us how to ride a bicycle. Rollback the years and hit the road with your bicycles. Relive the old years with nostalgic fondness - except this time, you don't need help to not fall off. You can even add a bit of competitive edge - set up a racecourse and challenge him to a race!

9. Cap it off with a movie night
After the day's activities, both of you will be tired. There's perhaps no better way to take the edge off than be in the cosy confines of your bed.
Get your dad's favourite take-out food - be it Chinese or Pizza, and enjoy the latest superhit flick of your father's favourite genre - romantic, comedy or an edge-of-a-seat thriller. Share a few scares, laughs, shocks and awes together.
10. Take an interest in his interests
You might not have as keen an interest in your father's hobbies, but for one day - just set it aside and take an interest in whatever he loves to do. Make the day about him - not you. Your dad will immensely appreciate the conscious effort you've made to do what he loves to do, together with him.
11. Simply be in his company
Aside from all - the most important thing is just to be in your father's company. Whatever the activities may be, it won't be as good if you're both not together - and spending some invaluable time by his side. Even if your father doesn't want to go out - just be with him at home, and exchange opinions and viewpoints. 
12. Surprise him with a unique gift
Father's Day is just one day out of 365 - it'll be gone within 24 hours. So why not get your father something he can use all year long, and think about you every time he uses it?



Get him something which is unique, quirky yet fun - something that'll put a smile on his face. Don't get him something generic which will bore his wits out again - make it a personal gift which fits him to a T. Out of ideas? Check out Bigsmall's immense collection of Father's Day gifts - each gift as special as your father.
---