Bitten by the Love bug? Time to get "Note"-i-fied!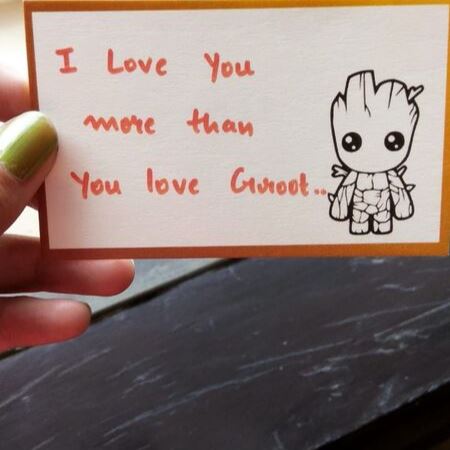 So you get up in the morning, check your phone for that one notification that makes your heart and soul smile. Yep, truly it is the universal feeling of love that makes the world go around. The date on the calendar screams 26th of September, 2019, which is also incidentally National Love Note Day. Wondering what could that possibly be? Though one doesn't really need an occasion to spell out the love they hold for the ones who truly matter, often in the rigmarole of leading increasingly busy lives, one forgets the healing power of a simple note and the romance of receiving a letter laced with emotions. That is exactly where Love Note Day comes in, a subtle reminder to let our loved ones know that they are valued and cared for. 
When was the last time you picked up a pen and let your special someone or best friend know exactly what they mean to you? Seems like ages ago, or probably never? Seize the day amigos, roll out a piece of parchment, pick up your fanciest ink pen and etch out the words that deserve to be read and appreciated. If poetry and prose is not your style, you could write straight from the heart in a couple of lines whichever emotion you wish to convey. Cos, hey?! What is life without a little sugar and spice!
Been a while since you surprised hubby dearest? Maybe write him a note and hide it in the restroom or maybe in his lunch pack! You might be surprised with a dinner date later in the evening with a bouquet of your favourite flowers reminiscent of your dating days. Feeling particularly cheeky? Take inspiration from the following really cute notes.


Express your love for dad, wifey, brother, friends in the warmest way possible. Team Awesome@Bigsmall.in picked out the most adorable ones for inspiring the hidden Wordsmith in all of us.
1.

  One for the mom's who often get taken for granted...

2.
Birthday wishes for the Game of Thrones obsessed loved one

3.
One for the apple of your eyes...

4.
For the one with whom you hope to write many chapters in the book of life...

5.
For the one who swears by their love for Groot 

6.
One for the Rumi in your life, your traveling, and soul partner!

7.
For when your bestie forgets to love himself/herself!

8.
For the brothers who may be a pain in the backside yet hold a special place in our hearts!
9.
Cos if papa can't fix it, no one can!
10.
Last but not least, one for the lady who had your heart melt like putty and ensnared your senses like none other! 

Feel like sending a gift along with your note of love and affection, log on to the quirkiest online store, pick up a personality-specific gift and let our pixies do the rest! 
PS: If you wish, we could send out a beautiful handwritten note in superlative handwriting, pretty much the way you would have done it yourself! Just mention the accompanying message at the time of checkout and we will ensure tonnes of smiles when the giftee receives his/her package. 
---