Diwali 2022: Welcome Your Guests This Diwali With These 7 Non-Alcoholic Drinks
Diwali is the time to make merry and enjoy all things good and shiny! If your décor changes every year why welcome your guests with the same old milk tea or coffee? Try something different this year and be the best host in town. We've compiled a list of seven easy-to-make home made drinks that are perfect to welcome your guests with. Surprise your guests with these delightful drinks and let us know what they think!
1. Orange Mocktail
Start your Diwali festivities with this refreshing drink and welcome your guests to an equally colorful and fun party! Serve the drinks in the Dolphin Cocktail Glass and let the freshness of the tangy oranges wash over you. Try this recipe by Archana's Kitchen.
2. Cozy-Tea Toddy Mocktail
If you want to feel cozy and snug during the festivities, nothing beats a cup of hot and spicy beverage. Check out this recipe by Betsy Nelson. Pour a hot one for you and your pals in the matte finish ombre colored mug and settle in for a warm and cozy night.
3. Rose Thandai
Flowers and festivals go hand in hand, so why not mix them together? Make a drink that reflects your beautiful floral decoration around the house and welcome your guests with the tasty Rose Thandai. It's the perfect drink to serve your guests during the day time. Check out this recipe by the Sizzling Tastebuds and pour yourself a cup in the Shibori Printed Tea Cup for the traditional feels!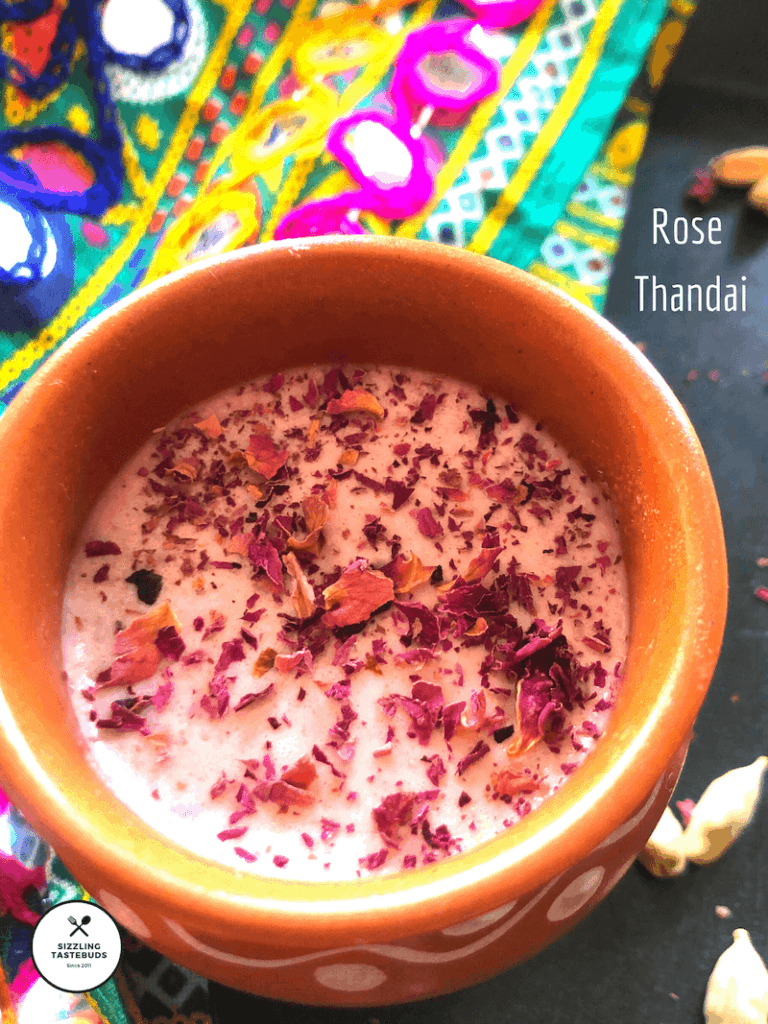 4. Strawberry Orange Ginger Fizz
The perfect drink for the changing seasons, Strawberry Orange Ginger Fizz is perfect to sip on while your friends or family are visiting to share the Diwali greetings. Try this recipe by A Calculated Whisk and get the Seamless Italian Glasses to give this yummylicious drink justice.
5. Pomegranate Mojito
A quick recipe, this colorful drink is bound to be a favorite among kids. A healthy mocktail,
Pomegranate Mojito
is perfect for when you have a lot of guests and little time on your hand. Serve your drinks in these
colorful tinted glasses
and let the festivities begin!
6. Honey-Lemon Ginger Tea
Why not make a drink that kills two birds with one stone? Honey-Ginger Lemon Tea is super tasty and is the perfect drink for cold winter evenings. If a guest complains having a sour throat offer them this warm and sweet drink and see how fast you'll become their favorite host.
7.  Sparkling Apple Mocktail
We don't know about you, but during winters we always look forward to eating sweet and juicy apples straight from the farm. Why not use this healthy and tasty fruit to make a bubbly drink? Try out this Apple Mocktail recipe and enjoy the sunny winter day with your loved ones.
Done with the Diwali shopping? Or still looking for that perfect Diwali gift? Look no further, for bigsmall.in has compiled the best Diwali gifts on a budget. Be it Diwali gift under 500 or Diwali gift under 2000, we have it all. You can also send Diwali gift hampers to your friends and family who live in another town.
Have a safe and happy Diwali!
---