Diwali Corporate Gift Ideas For Empowering your Business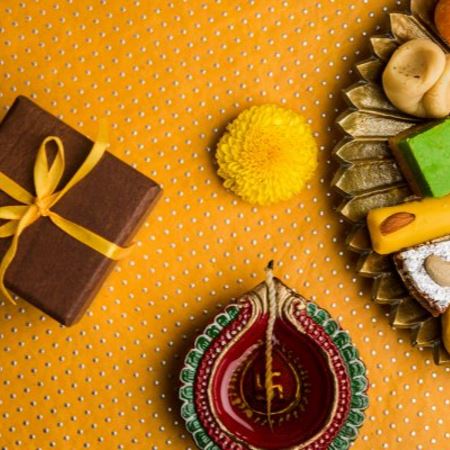 In the corporate world, gift-giving can be a double-edged sword (Pachter, 1995). If done properly corporate gifting can truly turn the tables and give the employees or business clientele the necessary motivation and sense of appreciation. Festivals are a great time to generate goodwill and to appreciate your employees. Bigsmall.in has the solution to all your corporate gifting issues and queries. This Diwali spread the cheer with creative Diwali corporate gifts. With an option for customization and branding facility depending upon the product, you can be assured of receiving nothing but the best corporate gifts. To enquire about minimum order quantities contact us on +919899309888 or drop an email on yatin@bigsmall.in.
This beautiful collector's item is not only a classy Diwali gift but also can be given as a corporate gift with ample space for branding at the back. It makes for great budget Diwali gifts for employees.
With many renowned companies such as Google Cloud and Max Speciality Films Pvt Ltd. already placing their faith on this tried and tested unique gift, it makes for a great idea for corporate Diwali gifts for employees. 
A gift of a classic diary is something that never goes out of style, and when it comes to this beautiful piece of art not many can resist the charm of being the proud owner of one. One of the best Diwali corporate gift ideas, nothing can go wrong with some luxe stationery right?
Be a part of your employees' Diwali celebration with this Hologram Lamp that they would definitely include in their Mandirs. 
A fun way to encourage your employees to rise and shine and report on time for work, you cannot go wrong with the adorable Robot Desk Alarm Clock. With space at the back for branding, it makes for the perfect quirky corporate gift. 
Looking for some green Diwali gift ideas for office staff? With this one, you'll surely be putting a smile across your employees' faces. Give their work tables the much needed pop of color and a desk organizer.
No festive celebration is complete without invoking the blessings of Lord Ganesha. The Ganesha Incense Burner with a smokey waterfall effect is an apt Diwali gift. 

Cleanse the aura and begin each morning on a positive note with the Ganesha Bhajan Vaani Speaker. A calmer and happier employee translates into higher productivity, so it is basically a win-win situation!

Liked Diwali gift ideas for employees? Check out more unique gifts only at Bigsmall.in. Whenever you think of quirky gifts, think Bigsmall!
Happy shopping!
---