Diwali Gift Ideas For Younger Sibling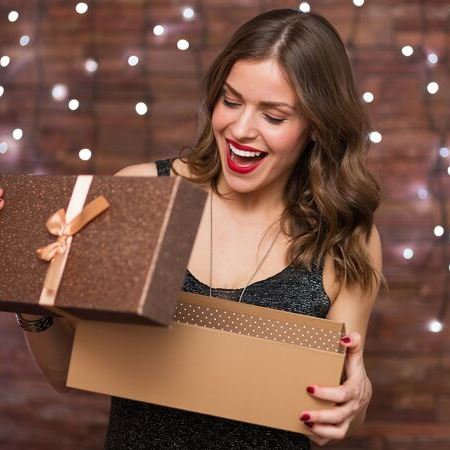 Remember waking up the morning after a significant festival and rushing to the spot where all the enticingly wrapped presents were kept? Brings back fond childhood memories, doesn't it?! If you were the younger sibling you probably nursed a secret sense of ownership over an entire lot of newly acquired goodies. But soon you would be made to realize that all the presents are probably not just for you. As an elder sibling or parent you wouldn't want that little munchkin to feel left out now, would you? This 4th of October, on the eve of Diwali, bring a huge smile on the face of your cherub with Diwali gifts curated especially for the younger ones. Because let's admit it, the junior members of the clan expect and deserve their fair share of pampering. Be it a younger brother or sister, ensure that the present opening ceremony has a package exclusively for them. Take your pick from the suggestive guide below or maybe choose from an all-inclusive range of quirky yet practical Diwali gifts from none other than Bigsmall.in.
Gift your little trouble maker with the equally impish Pink Panther Music Box. The mischievous theme tone which emanates once the metallic key is manually cranked up will surely be music to his/her ears. 
If your younger sibling loves quirky stuff, he/she probably wouldn't be able to resist the charms of the absolutely flippin' (pun intended) cool Hot Air Balloon Flip Clock. 
Surprise your emojically challenged texter of a younger sibling with the uber funky Emoji Coffee Mug. Treat them to a hot cup of joe in these cool glasses.
The perfect way to keep your Avengers crazed sibling hydrated, the quirky Superman Shaker Bottle is truly a class apart. Made of BPA free plastic, this is justice served chilled! It makes for a great Diwali gift under 1000 Rs.
Enjoy some DIY time with your sibling while assembling the Doggo Soft Toy Lamp. With the composure of a soft toy, it renders a warm glow to any corner it adorns. 
If your sis is a Potterhead, the Harry Potter scarf makes for the best Diwali gift for sister. Choose her house scarf and help her stay warm in the biting winter.
A great gift for the little monster who is scared to sleep with all the lights off. It will make for the perfect Diwali gift for sister or brother if they love these mythical animals.
For the Disney enthusiasts, the Dumbo bobblehead is is the perfect way to brighten up their desk or window sill. Keep it under a light source and watch it sway its head in a to & fro fashion.
An adorable mug to cheer you up when you wake up grumpy and look forward to your morning coffee or to help you out to click that perfect insta-worthy picture. The ideal gift for an animal loving younger sibling.
Get these cute and fluffy feet friends for the little one and help them keep their feet all warm and toasty. They're so adorable and comfortable, you'll come back to get one for yourself!

We hope that helped in choosing the perfect gift for your not-so-perfect yet totally adorable younger sibling! Looking for more options? Visit the online repository or if you are in Delhi, maybe visit Santa's store itself! Check out the amazing Deepavali wishes and send a handwritten note with your gift for a personal touch!
---