#EarthDay, here's how you can be a responsible citizen to save Mother Earth in 2021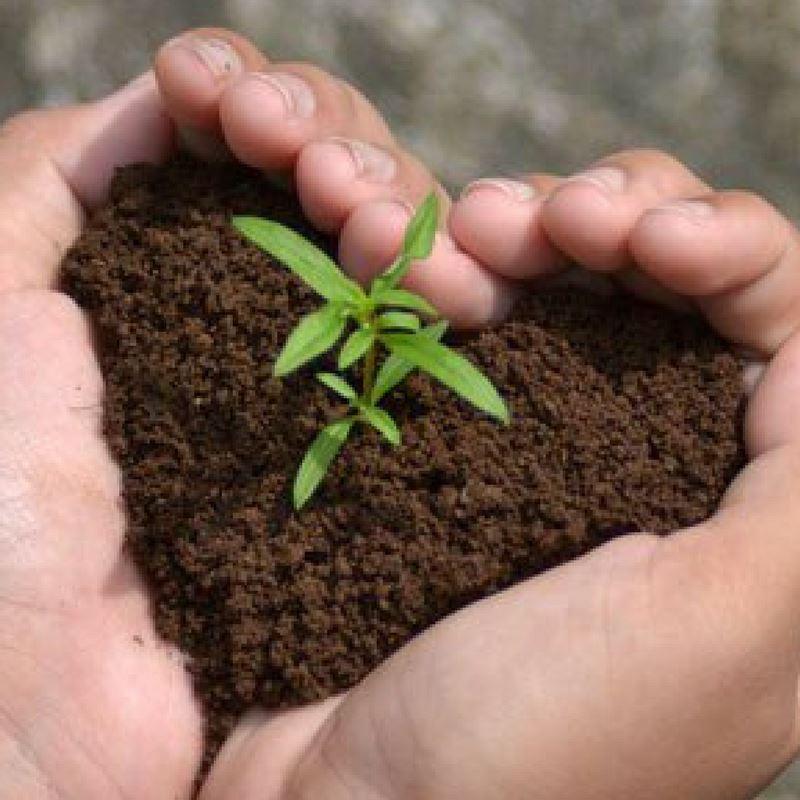 The name, Earth Day is used for two similar observances which are celebrated globally. Some people celebrate this day at the time of March Equinox, while others observe Earth Day on April 22nd, every year. This remarkable day aims to inspire and raise awareness among people about the Earth's environment and to appreciate it. This day is commonly known as the International Mother Earth Day in the United Nation.

When was the first Earth Day observed?


The first celebration of Earth Day took place in two thousand universities and colleges, around ten thousand primary and secondary schools, and hundreds of communities also joined in, all across the United States. The highlight of this day is that it "brought 20 million Americans out into the spring sunshine for peaceful demonstrations in favour of environmental reform".
In present times, it is celebrated in 192 countries and its coordination is done by the nonprofit Earth Day Network. The network is chaired by the first Earth Day organizer, Denis Hayes, which was in the year 1970. According to him, Earth Day is now "the largest secular holiday in the world, celebrated by more than a billion people every year". Various environmental groups have joined hands together to make Earth Day a day of action that can mend the human behaviour and provoke changes in the policy.
How to celebrate Earth Day in 2021?


There are various ways in which you can make this day a success. We have listed 6 steps that you could take for Earth Day in 2021 and move forward towards a sustainable environment.
Learn about the environment

On this day, you can do a good research about the environment and its miracles. So sit back and do a lot of research about what this environment has blessed us with and what we have given it back.While you are at it don't forget to look for simple alternatives to things you do in your daily life which might be harming the environment. For instance, carrying a cute cotton tote bag instead of getting polythene ones for your produce.
Eat Earth-friendly food

It would be difficult for people with a busy schedule to cook food right from the scratch. So everyone prefers pre-cooked and processed food to save time which results in causing harm to your body. One must not do that and go for vegetarian food as it helps you to connect with nature and provides you with the required minerals and nutrients that your body needs. You can also create a kitchen-garden at your place for availing fresh vegetables along with a green-earthly surrounding for yourself. How to make a kitchen garden? Read ahead.
Reduce waste

One of the best things that you can do for the environment is by following the mantra of "Recycle, Reduce and Reuse". The less the waste, the happier the environment. One should support the local growers of food items to promote organic stuff which is healthy for ourselves. We all should either sell or donate our used items, instead of throwing them away. Buy earth-friendly cleaning products like vinegar or baking soda, to clean the surroundings in an eco-friendly manner. You can also start using garbage bags which are not toxic for the environment.
Save energy and water

The best way to save the environment is to save our natural resources for the existence of mankind. We all know, water is life and it is a scarce resource which might come to an end if not used wisely. And the same is the situation with the energy resources like electricity. So let us save these resources for the coming generations and behave like a responsible citizen of the planet.
Begin by planting at home

Here comes the home/kitchen garden. We all grew up hearing about how important it is to plant trees around us to get a green and fresh environment. Seldom did anyone do it. With the pandemic hitting us hard, it is important to value the things which are still in our control. While you stay safe at home, make your home healthier and greener by planting greens in your balcony or your lawns and placing indoor plants as well. Charity begins at home but so does every good deed. And don't worry, you can get the whole grow kit delivered to you with our amazing collection of Grow It Yourself Kits, ranging from a pack of 8 plants or the pack of 4 microgreens, and even grow a vegetable with the vegetable large grow it yourself kit. It has never been so easy to plant at home.
Shop for eco-friendly gifts

If it is a friend's birthday coming up or a relative's anniversary or even if it is the wedding of someone you know and/or are close to, gift them something from our creative eco-friendly and sustainable gifts collection. Regardless of whether the person is an environment conscious person or not, you do your bit and gift them something awesome which is also healthy for the environment. Something like gifting can also be friendly for Mother Earth so this year make a resolution on Earth Day to give gifts which are eco-friendly and take those little steps which lead to a better future from a no-destruction-of-environment point of view.
The main focus of this day is to save nature from depleting in its true natural forms any further than it already has. We have already created a lot of damage to it, so let's mend things for the continued and happy existence of life on the planet. You can add a little fun to this day by giving out some unique gifts to your near and dear ones and do all of these things together to make it memorable and valuable. We hope with the pandemic here, we can all plant more greens in our homes and make our indoor environment healthier while we plan how to rejuvenate the outdoors.
---