12 Eco-Friendly Gift Wrapping Ideas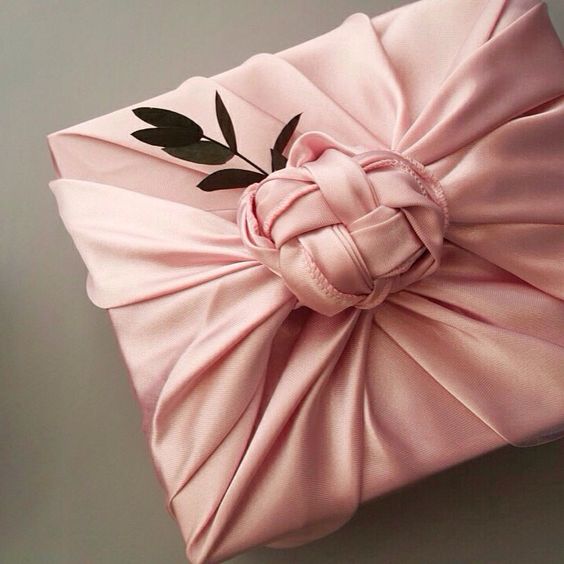 Searched high and low and found the perfect gift for your loved one? But wait, what about the gift wrapper? We believe how you present a gift is as important as the actual gift. Who can deny the excitement and anticipation one feels before someone opens up a gift in front of them. You can always wrap a gift in a store bought wrapping paper, but what if there's a way to make the gift wrapping more personal and eco-friendly? Wouldn't that be nice? If you don't know where to start, we have compiled a list of twelve ways you can wrap a gift in an economical and eco-friendly way. Check it out and then come over at bigsmall.in to find that unique gift you've been searching for.
1. Wrapping with Brown Kraft paper
Kraft paper that is biodegradable and recyclable is your best friend when it comes to wrapping gifts in an eco-friendly way. If you can't find Kraft paper, cut up a brown paper bag and wrap your gift in it. As the paper is plain and neutral, you can go crazy with the décor and personalize it any way you want. Add handmade tags, flowers, leaves, or use stamps. Clip on a message or gift tag with a cute wooden paper clip instead of using tape or glue.
Source: Pinterest
2. Use the Furoshiki Method
Furoshiki is a traditional Japanese cloth used wrap gifts or storing things. Any square fabric works for this method. You can use a scarf, leftover fabric from a project or use an old bed-sheet to make multiple wrapping cloths. Using a fabric is great because the receiver can easily reuse it. You can spice things up by choosing a printed fabric or use a neutral fabric and decorate with dried flowers and leaves. Learn the Furoshiki method by Marie Kondo herself and see how easy and calming it is!
Source: Pinterest
3. The Good ol' Newspaper
We all have have some newspapers lying around the house waiting to be reused and recycled. Even if you don't receive the physical printed newspaper anymore, we're sure your parents have some old papers stacked somewhere. Make your gifts unique by wrapping them in newspapers or old magazine sheets. Customise the wrapper by using coffee stains or use a decorative string like the hanging heart decorative string to tie the gift.
 Source: Pinterest
4. Re-using Shopping Bags
Done shopping for the festival? Don't throw away those shopping bags just yet. If you have plain brown shopping bags, you're in luck. You can use them to pack your gifts and decorate them however you wish. Use craft scissors to cut delicate designs at the edge or use a lace to tie up the bag. If you have printed bags, you can easily use them too. Just add details like handmade tags and ribbons to make the gift look more put together.
Source: Pinterest
5. Make Your Own Stamps
Instead of using a store bought stamp why not craft one yourself? Even simple shapes like a circle or triangle can create interesting patterns. Go old school and use the rubber at the back of a pencil to create small circles or wear your crafting hat and carve a potato. Other vegetables like cabbage, carrots and broccoli can also be used to create unique natural shapes.
 Source: Pinterest
6. Upcycling Packaging Box
Love ordering stuff online? Same here! But we always make sure to reuse or upcycle our shipping boxes. For the festivals, you can make your own gift box with the packaging boxes. If you aren't into online shopping, you can use a shoe box or cereal box. The sky is the limit! Decorate the box with stamps or ribbons. For the printed box, we find it looks nice and sturdy when covered up with scrap fabric or paper. You can use old bed-sheets, pillow cases or curtains to cover the box. It can later be used as a storage container by the receiver. Better than just throwing those away right?
Source: Pinterest
7. Get a Gift Box
Not blessed by the craft Gods? Don't worry, you can always get a gift box online. After the festival, the box can be used as a storage organizer so you can be sure that it will be used for a long time. Use a festival specific box or a generic patterned box like a floral pattern, checks, stripes, polka dots or a solid pastel colour.
8. Using Glass Jars or Mason Jars
If you like to share your love of baking as a gift, what better way to present them than in a clear mason jar? Glass jars are a great eco-friendly gift packing alternative and the best part is that they can be easily re-used. You can pack other small gifts in the jars too like jewellery, small decorative items, etc. 
Source: Pinterest 
9. Ditch The Tape!
Yes, we sometimes say it out loud like a war cry while packaging. It gives us the boost we need and makes us feel like the origami God. Just kidding, packing without a tape is easy breezy. It doesn't take much time and you can do it to any regular shape and sized boxes. 
10. Use a Twine Instead of Ribbons
Some gifts are difficult to wrap without support from a ribbon or tape, the alternative? Use a jute twine or a thick cotton rope to secure your parcel. It looks even better with a brown wrapping paper and natural decorative tags. 
Source: Pinterest
11. Decorate with Dried Flowers
Love your mother's garden or have a green thumb yourself? Use that to your advantage and preserve those beautiful flowers you are growing. Instead of a gift tag, use a bunch of dried flowers to mark your gift or decorate your simple looking package. Don't have any seasonal flowers? Fret not, look around and you'll find beautiful and odd looking leaves that you can use. Even if you aren't big on drying flowers, you can make your own mini bouquet with fresh flowers and leaves and use that to decorate the gift. 
12. Use Old Cloth as Ribbons
Don't throw away your clothes that you don't use anymore. We suggest donating them, but what if they are not fit to be donated? What if your pretty summer dress has a stain that can't be cleaned? The answer is simple, reuse that dress by making ribbons out of it! You can use fabric ribbons in a variety of ways, but our  favourite is to replace plastic or store bought ribbon and decorate our gifts with them. The best part is that any fabric can be used, be it old curtains or pillowcases with a rip that can't be fixed.
 Source: Pinterest
Now that you've decided on wrapping your gift in a more eco-friendly way, check out these amazing eco-friendly gifts for your friends and family. We believe that you don't need an occasion to get a gift for yourself or a loved one. But, if you are big on celebrating festivals and special days, we have something special in store for you. Want that perfect valentine's day gift for her or a Christmas gift within Rs 500? bigsmall.in is your one stop shop for all.
Cover Image Source: Pinterest
---