5 fun ways to celebrate Valentine's day with your pet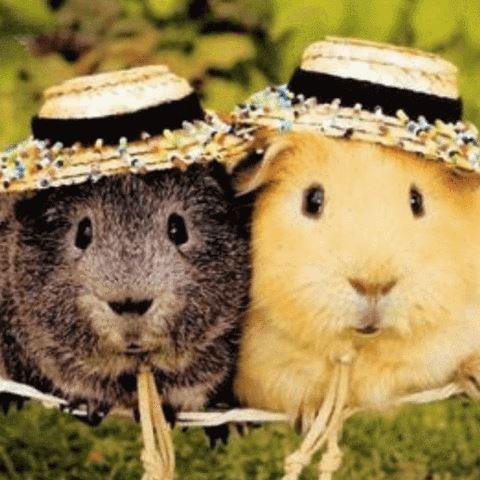 Valentine's Day is a day to show your loved ones that you care, and who loves you more than your pet? Whether you are looking for a gift for dog lover friend of yours or gift for cat lover who has been living with you, for your adorable and super friendly golden or a cute lil hamster or the very stern cat, here are a few creative ways to return the gift to your furry pal. 
Valentine's Day is a time for showing the people we love just how much we care with V-Day gifts. It's no surprise that our pets make the top of that list! They're there to listen when everyone else is busy, they're always up for a snuggle, and you can see how much they love you in those beautiful eyes every day.
Here are five ways to show your pet just how much you appreciate them on this special day!
1. Do Something They Love to Do
If your dog's version of the perfect day involves running laps at the dog park, take him! If he loves going on long walks more than anything else, lace up your shoes and get going. Your cat would leap for joy if you joined in on their playtime, and even birds have favourite games they like to play. Treat the apple for your eye to a Dog Chewy Ball and get ready for some camera-worthy memories.
Whatever you do, remember it's all about them. Try not to think about that co-worker that's been stealing your lunches or the gift you still need to buy for your brother's birthday. Just relax and enjoy spending time with your pet.



Credits: www.pinterest.com


2. Get them a Special Treat
You should steer clear of the candy aisle when picking out the perfect V-day treat for your furry friend, but don't think your options are limited. Pet bakeries are popping up all across the country, and they're serving up seriously delicious treats catered to animal's dietary restrictions.
You can even whip up your own batch of pupcakes, muffins, or biscuits.



Credits: www.ocado.co


3. Let Them Pick out a New Toy
Kids love going to the toy store and picking out what they want, and your pet is no different. Some of the stores have an open door policy for leashed pets, and dogs and cats are always allowed to peruse the shelves.
Let them explore the store and take their time picking out the perfect toy. They'll be so excited to take it home and start playing. For starters pick out the Plush Dog Toy With Squeaker and gift your best friend a play pal of their own!



Credits: www.omlet.com


4. Arrange a Play Date
Valentine's Day may be all about the love you share for each other, but the more the merrier. If your pet enjoys playing with others of his same species, invite his friends over for a good time.
Puppy play dates are always fun for everyone involved, and even cats like playing with other friendly felines.



Credits: www.pinterest.com


5. Professional Photo Shoot
Your phone's photo gallery is already full of adorable pictures of your pets, but professional pet portraits are priceless keepsakes. Stores like JC Penny offer pet portrait packages, and it's not hard to find professional photographers that specialise in taking pictures of dogs, cats, and other animals.



Credits: www.topdogtips.com


Make it a big deal by taking them to be groomed and pampered beforehand, and don't be afraid to get in front of the camera yourself. Selfies are okay, but you don't want to miss out on this opportunity.
Whether you look forward to February 14th every year or not, think outside the chocolate box when planning the purrfect Valentine's Day with your pet. Get creative and remember the most important thing is to let them know they're loved and appreciated.
Oh and among the happy vibe if you find the time, do browse through the the Valentine's day gifts for girlfriend or Valentine's day gifts for boyfriend, we have them all for you. We even save you the trouble of finding multiple gifts to make a big gift set, so go on to the Valentine's Day gift sets section. You never know, who might love to accompany you on those long walks with your doggo. 
---