Friendship Day Quotes & Wishes: 51 Friendship One Liners, Instagram Captions & Memes Your Friend Will Love
Celebrate your second family and the constant support system this year on Friendship Day - August 7th, 2022. Through thick & thin, friends are always there for you. Whether you need to sneak out at 2 AM or need someone to pretend to be your guardian on call, they are always up for shenanigans - no questions asked. If you are like us, you are probably more about showing your love than putting them into words, but why not do something different this year? Make your friends a handmade card or an e-card, and let a few words say how much you value your relationship. We know it's hard, so we curated a list of 51 friendship quotes and memes. Now you don't have to scratch your heads for something funny or cheesy.
Friendship Day Quotes
1. To the world you may be just one person, but to one person you may be the world. - Dr. Seuss
2. It's not that diamonds are a girl's best friend, but it's your best friends who are your diamonds. - Gina Barreca
3. Friendship like ours doesn't solve life challenges but because of our friendship I know the challenges are not mine alone. - C Sampson
4. Things are never quite as scary when you've got a best friend. - Calvin and Hobbes
5. Don't make friends who are comfortable to be with. Make friends who will force you to lever yourself up. - Thomas J. Watson
6. Wishing to be friends is quick work, but friendship is a slow ripening fruit - Aristotle
7. Many people will walk in and out of your life, but only true friends will leave footprints in your heart. - Eleanor Roosevelt
8. Friendship is the hardest thing in the world to explain. It's not something you learn in school. But if you haven't learned the meaning of friendship, you really haven't learned anything. - Muhammad Ali
9. A friend is someone who is there for you when he'd rather be anywhere else. - Len Wein
10. True friends are like diamonds - bright, beautiful, valuable, and always in style. - Nicole Richie
11. A real friend is one who walks in when the rest of the world walks out. - Walter Winchell
12. One of the most beautiful qualities of true friendship is to understand and to be understood. - Lucius Annaeus Seneca
13. Sometimes being a friend means mastering the art of timing. There is a time for silence. A time to let go and allow people to hurl themselves into their own destiny. And a time to prepare to pick up the pieces when it's all over. - Octavia Butler
14. Friendship is always a sweet responsibility, never an opportunity. - Khalil Gibran
15. Two may talk together under the same roof for many years, yet never really meet; and two others at first speech are old friends. - Mary Catherwood
16. The only way to have a friend is to be one. - Ralph Waldo Emerson
17. A true friend is someone who thinks that you are a good egg even though he knows that you are slightly cracked. - Bernard Meltzer
18. A true friend never gets in your way unless you happen to be going down. - Arnold H. Glasgow
Friendship Day One Lines & Instagram Captions
1. I cannot imagine how boring my life would be without you guys! Thank You, everyone for always being there for me.
2. You can be a million miles away from me, but you will always be in my heart. Happy Friendship Day!
3. A friend does not walk before you so you can follow, he walks beside you so he can catch you before you fall. Happy Friendship Day 2022!
4. In the cookie of life, friends are the chocolate chips. I'm glad you're my chocolate chip for life <3
5. Our friendship can be compared to a circle. It is round and has no end. My wish for us is that our friendship will always be a circle. Happy Friendship Day!!
6. No matter what I wish for you on this special day, it will not be enough to express the feelings I have for you. you always have a very special place in my heart. Happy friendship day!
7. A message to tell you I am so glad were are friends, Happy Friendship Day
8. Life was meant for good friends and great adventures. I'm glad I get to share this adventure with you.
9. It takes a lifetime to find a person like you in this twisted world. I felt lucky right at the moment I met you. But having you as a best friend is way more than I expected. I wish you a happy friendship day!
10. True friendship isn't about being inseparable, it's being separated and nothing changes.
11. The world is a better place because of you!
       Love is shown in all you do!
       I count my blessings every day that I have a friend like you!
12. Friendship isn't about who you've known the longest, it's about who walked in to your life, said "I'm here for you" and proved it.
13. There are just so many people around me but only one person that allows me to be myself is you. This special day is entirely for the person I call my best friend.
14. You've been more than a friend. You've been my confidante, my shoulder to cry on, and someone to laugh with. Thanks for just being my friend.
15. There are friends, there is family and then there are friends that become family.
16. A good friend is like a four-leaf clover; hard to find and lucky to have.
17. I always wanted a friend who would be just as much weird as me, but now it feels like I was a bit too weird to be tolerated. Anyway, happy friendship!
18. You've made my good times even better and hard times a whole lot easier. Thank You, my friend for everything.
Friendship Day Memes For The Funny Friend
1. Maybe we'd live longer if we were all as cool as Betty White.
2. Classic Thakur. 
3. Parkour, Parkour - The Office S06 Ep01 
4. The AUDACITY!!
5. You know who you are.
6. We are all mad here!
7. The coolest group in town indeed.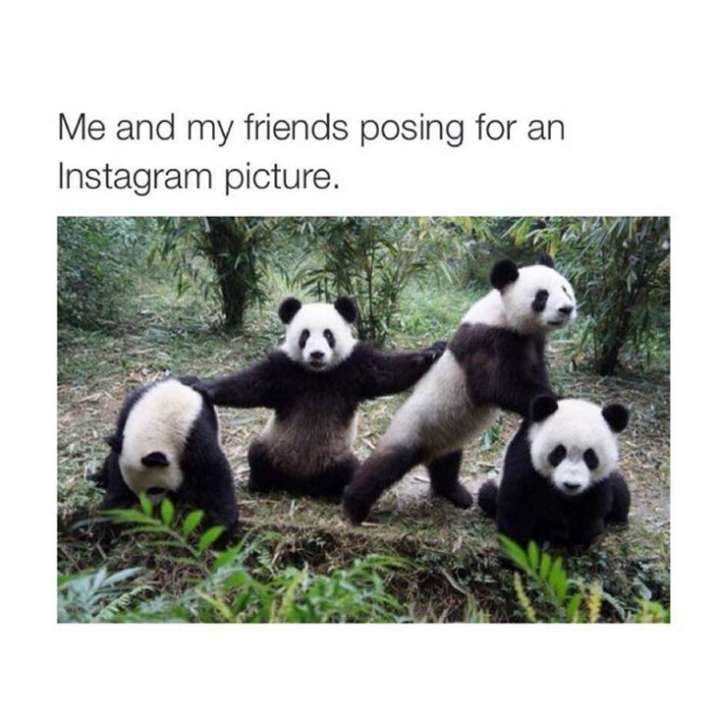 8. Our conversations have layers ok?
9. Crying in broke *together* 
10. Oh yeah, this is my black tie event outfit. Problem? 
 11. Happy Birthday!!!! Party??
12. Raise your hands if this was you in school.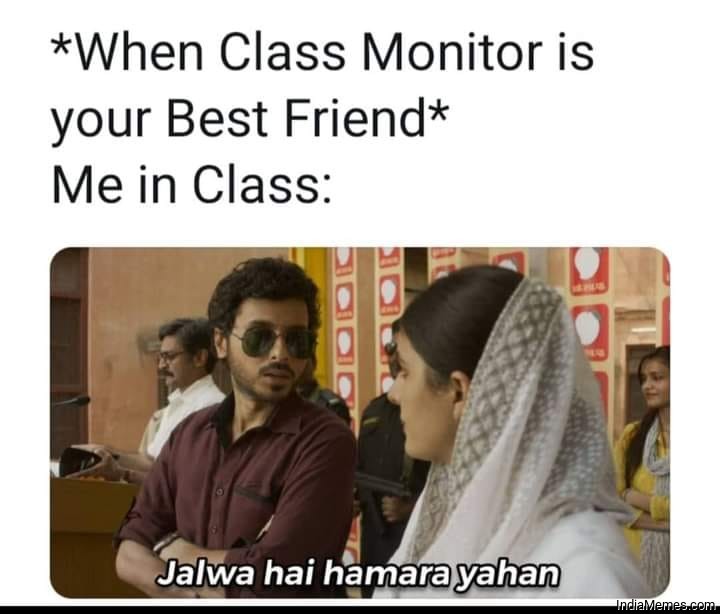 13. You will not believe what happened...
 14. Hold up! Let me count the reasons why you are perfect!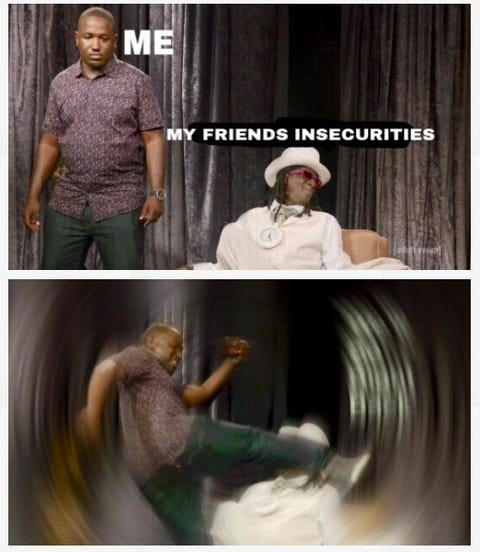 15. And I thought we had something special. 
We hope we helped you in choosing a relevant or funny friendship day quote. If you are looking for that perfect gift for your friends and still haven't found it, don't panic for we have curated the perfect Friendship Day Gifts collection for you. Our team at bigsmall.in wish you a very happy friendship day.
Let's always stay in contact!
Stay safe and healthy! 
---