Gift Your Loved Ones a Healthy Lifestyle This Christmas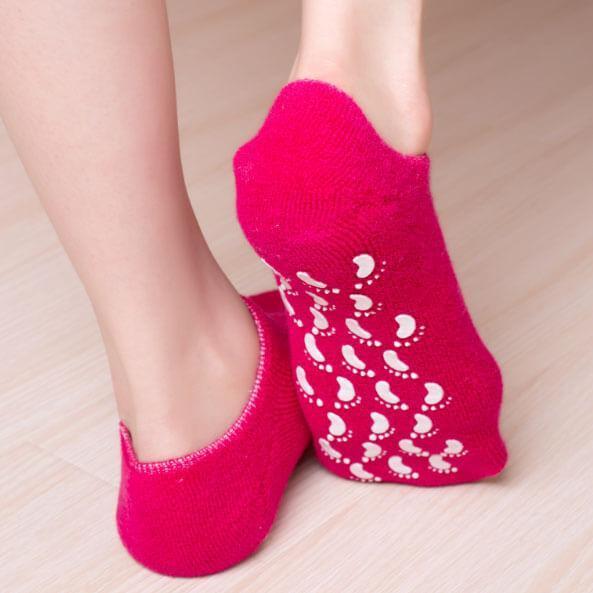 Fitness is something everyone should follow at every point in their life. No one likes a big protruding belly or a body that gets exhausted at the littlest of work. So it is always a bright idea to set a fitness lifestyle as and when possible.
However, it is not possible for everyone to take time out of their busy schedule and hit the gym or the yoga class at any given point in time. Hence, under such circumstances, most of the people around try to embed small little fitness mantras within their daily lifestyle, like going for healthy food, incorporation more energy burning activities, etc.
That said, with the city gearing up for the advent of Christmas, this is the best time to get back in shape or inspire your close ones to do the same. There are some household items that are designed to be the perfect inspiration for everyone to embrace the fitness lifestyle this Christmas.
Here are some of the most attractive and unique Christmas Gifts that you should be gifting your loved ones right away to get in shape this Christmas.
Gift your loved ones with Virtual Dumbbells
Water is one of the most important elements of life. But when you have something inspiring you to make your way into the world of healthiness, you can't deny a fact. Now you can gift your loved ones with Dumbbell Water Bottle, which is one of the unique products available anywhere. These sporty little water bottles are made of plastic are perfectly molded into the shape of dumbbells.
This Dumbbell Water Bottle is one of the best gifts for Christmas that you can give to your loved ones and remind them how important it is for them to stay fit.
For girls, the Fruit Skewer Bottle, which can turn the normal water into a healthy fruity drink, can be an excellent alternative to this. 
Planting Healthy!
Well, there is nothing more satisfying than growing your own veggies, is there? The Grow It Yourself Microgreens are small edible plants that are harvested when they are young. They are a concentrated nutrient source and are packed with beneficial enzymes. They also add a beautiful colour and great flavour to salads, sandwiches and other dishes. Now wonder gifting it to a loved one as a Christmas gift and reminding them to eat healthy and glow. 
Drinking Healthy!
For all those people who don't like their milk plain and raw, this gift box would be parallel to magic. With your favorite flavors, Bon Vanilla, Cheerful Chocolate, and Strawberry Bliss, it makes your milk taste heavenly! A range of milk flavouring straws which are definitely environment friendly and that not only makes your milk a delicious experience but also increases its nutritional value since it has all the vitamins, minerals, and antibodies present in colostrum, which boosts the immunity and promotes growth! Also, let's just acknowledge how innovative this is! I mean all you have to do is "Dip the straw and Sip the milk!" It would make an awesome Christmas gift! 
Rejuvenate your tired feet (They deserve it)
Most of the ladies may be knowing how painful it often turns out to be when they wear high heels for a long period of time. With Christmas almost here, the usage of heels will be on the rise. But that draws the factor of how badly the ladies need to get their feet rejuvenated.
The Spa Socks are one of the most useful feet rejuvenation method. The way they heal tired feet with the use of essential lavender oils, jojoba oil, grapeseed oil and plant gel makes it one of the best Christmas gifts for fitness lovers. It is also a great pampering Christmas gift for your girlfriend. 
Handmade Art 
This one's a traditional art with a relatively new creative way to present it. The cherry blossom embroidery hoop art will light up any corner you decide to hang it upon. The embroidery is done with bright coloured threads on an off-white fabric, making the design pop. You can easily hang the hoop with the support of the screw and nut. The hoop will look great placed on a bookcase or hanged above your coffee table. The best part, of course it's eco friendly. Gift it this Christmas to remind your loved one to be conscious of the lifestyle we live. 
Be healthy this Christmas!
The importance of being healthy can never be compensated. Plus if you get a chance to give Christmas gifts to your loved ones and entice them into embracing a healthier lifestyle, what's better than that! Sometimes, all it takes is a little bit of inspiration and encouragement. While the encouragement comes as soon as you offer the gift, the inspiration is dug in deep in each of the products that you choose as Christmas gifts. 
So start the journey towards embracing a fitter lifestyle for you and your loved ones, and get in shape this Christmas. Oh and, enjoy this festive season with your loved ones and bring smiles on their faces with the best Christmas Gifts in town! Whether you are looking for Christmas gifts for friends, Christmas gifts for girls, Christmas gifts for guys or Christmas gifts within Rs 500 because you're on a budget, we have got you covered!
---