Gifting Should be the New Resolution For 2023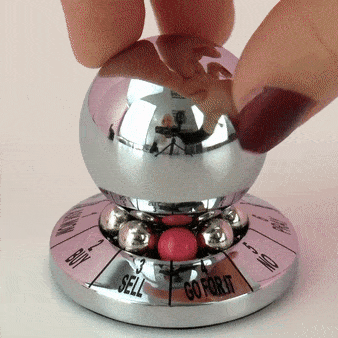 The entire world is preparing for bidding a farewell and looking for new year's resolution gift ideas. The atmosphere is being lit up to say a grand "goodbye". Don't scratch your head much, for it is easy to guess what we are talking about. It is not about parting with a friend or waving a goodbye to your colleagues. It is about leaving behind whatever the past was and welcome a new beginning. It is about welcoming the upcoming new year with lots of new year resolution gifts! And the moment one utters the words "new year", the one thing that strikes the minds like a hammer out of the blue is "resolutions". Strips of paper get scribbled on and create eye-catching posters find room over the bed screaming about the resolutions that one takes as soon as the clocks strike midnight. And in this hullabaloo of vows and pledges, one often forgets an essential resolution required to be taken. The oath to keep others happy. If you are wondering how to make that happen, then Bigsmall brings to you the gifting season of the new year when your gifts delivered to the doorsteps of your friends will spread happiness all around with the most unique new year's resolution gifts. You're welcome.


How about helping your friend be a better planner in his usual life? We are sure that you would have got a friend who is a bad planner and who just cannot make the right decisions at the right time. Bigsmall brings for such friends an unusual decision maker paperweight that helps your friend take decisions on the go, sitting right on the table. Just a single turn on the roulette and decision making becomes far easier than ever imagined. The decisions comprise of ordinary options like "Yes" and "No", and also some whacky options like "Ask Mom". Your friends will certainly fall in love with this paperweight as they do some serious business on their desk. Made of chrome plated solid iron, this New Year gift will also help your best buddy take a resolution of planning his life well ahead.


 Restore the balance between yin and yang in your life with the Magnetic Heng Balance Lamp. Marvel at the sheer ingenuous design and craftsmanship as the strings light up the LED lamp when they are in the correct position. 




Is your dearest buddy the most talented multi-tasker you have ever met? Is she one of those who define the benchmark of multitasking? If yes, then help your friend raise the bar even higher with this New Year gift that will help her sip coffee, manage stationery and keep her desk neat at the same time. And that too, without occupying any space on the desk! Yes, the multi-function clip holder does exactly the same. This smart accessory can get clipped to any kind of furniture item and provide an easy holding space for the usual items of our daily life. Now, your friend won't need to worry about her car keys or her stationery items or even mugs dripping with caffeine during the busy hours of work. Available in various appealing colors, this clip holder will be the best desk managers at your home.


Start the year with a fresh gush of energy brought inside your home with a back-flow Buddha incense burner. A monk sitting on the table, the incense sticks will bring solace and tranquillity to your mind and to those of the others. And if this can bring peace to your home, why not to your friend's place too? The new year gifts that you are going to present to your friend must have this incense burner on the list. There cannot be anything better than this incense burner that can bring peace to someone's mind in times of anxiety and stress. This is a perfect gift for those return to home after a stressful day job and wants some time in tranquillity.
Abstract Art Teapot And Cups

A good cup of tea is the perfect medicine for many woes and stresses. Enjoy yours in the delightfully aesthetic masterpiece. Order this new year gift for 2023 right away from Bigsmall and get it delivered right at the doorsteps of your friend.



As we talk about getting fit, the new year gifts can never be complete without some style to flaunt. Help your fitness-loving friends blend their daily exercises with appropriate hydration. Seeing them doing light workouts in office or restaurants, others may get inspired too and you would have contributed to the fitness of others too.
The new year gifts are up and running. Hustle, or else, the opportunity to set smiles on your friends' faces will be lost for another year. The new year gifts for 2023 must be as new and as fresh as the brilliant year of 2023. Let thee fireworks lay a siege to the skies and gaiety reign in the homes of your friends and yourself. This new year will be the best year for your friends and family alike. With other festivals coming this new year, have a look at the valentines day gifts and Rakhi gifts collections too.
---