Go Green This Rakhi - Top 10 Eco-Friendly Gifts For Sister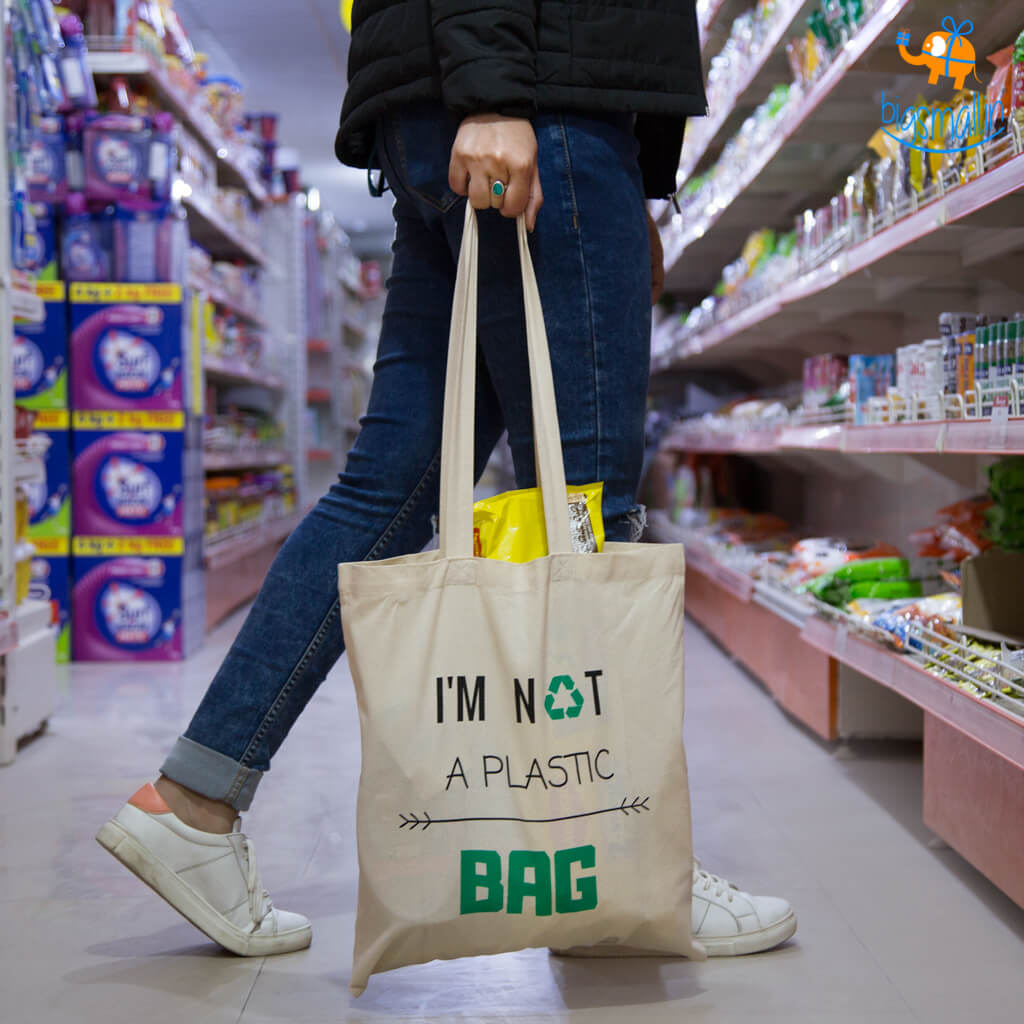 Rakshabandhan is almost here and no wonder you've started your search for the most unique Rakhi gifts for your sister. Why not do things a little differently this year? Get her something unique that is usable as well as sustainable. To makes things easy for you, we have compiled a bunch of products that are Eco-friendly and quirky at the same time. Sustainable gifts are always in fashion, so get your sis some green gifts and be the best big brother. You can also get environmentally friendly gifts for your other sibling, get some planters and make it a tradition to plant some trees. You can come back every year to see your plant grow. Although there are many eco-friendly gift available online, the best gift might be to plant something together with all your siblings. but if that is now possible, check out this list of green gifts that we are sure your sibling will love at first sight.
Tote Bags
The perfect Eco-friendly bags for everyday use, they can handle weight up to 10 kgs. Made from sturdy cotton, there is a lining on the inside with a zipper to avoid any stuff from spilling outside. This is what we call - style with a purpose!
1. Conscious Human Canvas Tote Bag
2. Color Block Canvas Tote Bag
Lunch Bags
If your sister loves eating as she loves you, she probably likes her food hot and toasty. Gift her a fun sustainable lunch bag that will keep her food at the perfect temperature. This lunch bag comes with a zipper, and an extra pocket on the outside and a mesh bottle holder on the inside. It is insulated and leak-proof and the Eco-friendly dyes and inks are just the cherry on top.
3. Hakuna Matata Canvas Lunch Bag
Laptop Sleeves
Make life easy for your sis by gifting her a laptop sleeve. These bags are durable and stylish at the same time.
4. Donald Duck Laptop Sleeve
Ethically manufactured, these bio-degradable bags are the perfect companion for your sister. With a zipper closure and an additional back pocket, they'll hold all she needs for her class or meetings.
Steel Straws
Next time you go out to eat with your sis notice if she refuses to use a plastic straw. If she does, Rakhi is the perfect opportunity to gift a set of stainless steel straws. Compact enough to carry around and such beautiful colours, she'll always keep them in her bag while going out.
6. Eco-Friendly Golden Steel Straws - 4 Pc
Face Masks
Accepting the new normal, we present these quirky reusable face masks. Single-use masks are not healthy for the environment so wearing a reusable mask is the best thing to do. 
7. Hand-Painted Floral Cotton Mask
This non-surgical face mask is made out of khadi and cotton blend for general protection against dust and as such. A three-layer mask, the snug fit and the hand-painted design make it a comfortable and fashionable choice.
8. Ludo King Cotton Mask with Filter
A cotton mask that is treated with silver-based anti-viral infusions. The mask comes with a melt-blown filter which can be reused. Each filter lasts up to 30 days on average (replace the filter once it gets dirty). The comfortable elastic earloop will make sure she can comfortably wear the mask for a longer period of time.
Wooden Gifts
9. Wonder Woman Wooden Coasters
Get these beautifully crafted coasters for your sister who is as cool as wonder woman. These finely crafted wooden coasters can easily hold coffee mugs, wine glasses, etc. A great gift for her collection.
10. Best Sister Personalized Wooden Print Frame
Now you can give your sis a gift that is specifically made for her. Be it a picture of you two together when you were a kid or maybe a recent photo when she got her new car. You can also use text instead of a picture. Something funny or something emotional, it's all up to you.
This is just like a sneak peek of all the eco-friendly gifts we have to offer, browse for more quirky and unique gifts at bigsmall.in. If you want you can also send a personal message with the gift to your sister, we write each message by hand with love and care.
Happy Shopping!
---