Go Pat your Doggo, it's Dog Appreciation Day!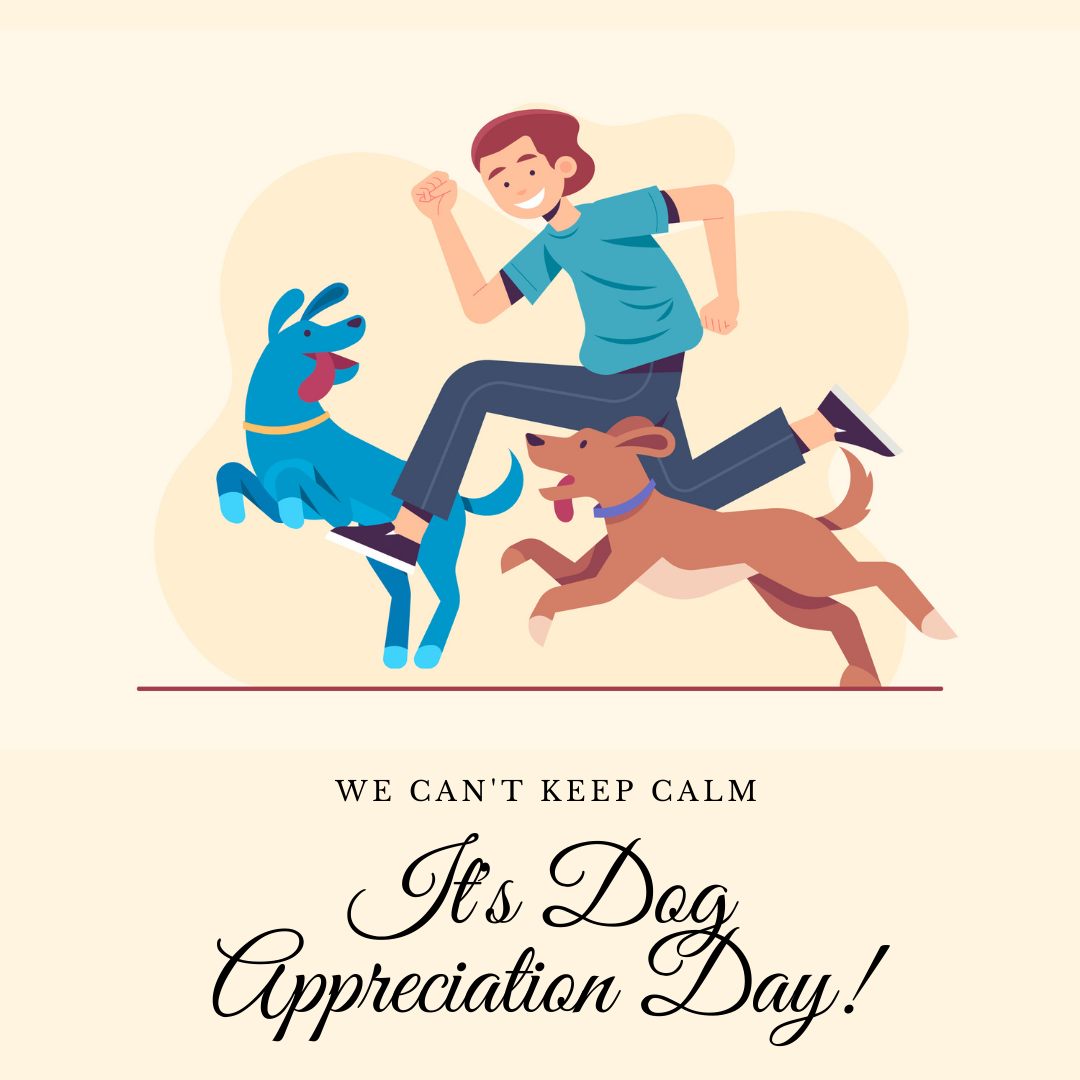 Have you ever wondered what goes on in that cute lil head of your doggo?
Well, they're obviously thinking that they really really wuff you! With their adorable little wagging tails, roaming around you trying to snuggle in a cuddle or a roll-in with your feet, there are no cuter creatures on the face of this earth. Period. And we know you agree with us, don't you? How could you not, these little fur buddies absolutely have our hearts! And they know how to get all those treats outta you, that you keep stacked up for them. But nevertheless, they're pawsome, and don't we know it! From chewing on any and every slipper in the house to playing with any sock lying around in the remotest corner of the room, they do put every thing they find right into their mouths! Let's help our cute lil ones play with all the socks in the world with our cute socks collection. And if they could, the doggos would surely thank us (not that we would ever want them to.)
Yes, you did read it right. We can't keep calm, it's our Doggo's Day! Well, in all honesty, every day is doggo day, but never in a million years could we not celebrate a day reserved for our furry little ones! So get your treats, decorations and gifts in check because this August 26 is all about your paws of happiness! We know how close to you your doggos are and so we curated a collection of gifts for dog lovers just how you would love it! And of course, we couldn't resist penning down some fur-bulous ways to celebrate with your doggos! (You could thank us later :D)
Take your superhero, Labra-thor on a dog picnic! (Which is going to very quickly turn into a Bark-B-Q!) Oh, and the Cute Animals Colour Changing Magic Bottle would be the quirkiest addition to keep your thirst satiated in your quest! (And of course, your doggo's.)
What does your doggo like to eat for breakfast? Make your little one a delightful meal (probably not woofles, though.)
Oh the pool pawty! They really do love some swimming sessions, don't they? Go take them on a water adventure!
So many dog cafes and so many hoomans wanting to take them there! Be one of them! Take them to make more furry friends!
Oh, buy them new toys! Squeakers, stuffed animals, tugging rope, or a rubber ball! They sure love some new toys! The Plush Dog Toy With Squeaker or the Dog Chewy Ball will surely have your doggo jumping up and down with excitement!
Bake them the best cake ever for being the best doggo ever! (Oh, how happy they'd be!)
You could make the day timeless with the ineffable Personalized Pets Caricature Wooden Portrait that you could get made of your dear little doggo to hang on that wall in front of your bed.
Your love and appreciation for your dogs doesn't just end with them, it extends to your friends and loved ones who also love your fur babies and love to play with them! And those friends who are your partners in little intricacies of being a pet parent. What better gift than to gift them (or better, gift your-self!) the most treasured memory with their (or of course, your) doggo with the Personalized Pets Love Frame!
After all, these bits of memories are gonna make the scrapbook of love that our doggs fill everyday. *happy tears* 
And no, there can't be any other creatures more selfless, more loving, and more adorable than our little ones and yes, we must take any and every opportunity to shower them with our love, cuddles, some more love and then some more. So make the little babies feel loved and tag us in your celebrations at our Instagram - Bigsmall.in, because no doggos are enough doggos and they must feel loved at all costs!
---