Honouring Nurses on International Nurses Day 2022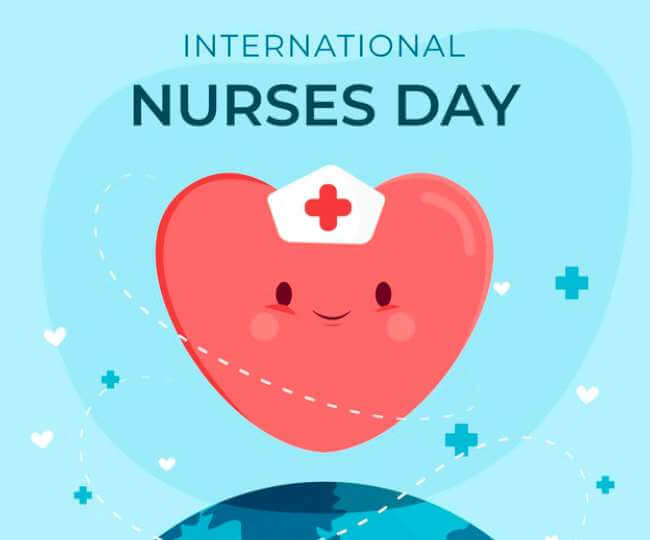 The doctors may be mapping out the war games, but it is the nurses who make the conflict bearable - Jodi Picoult
When Coronavirus hit all of us, we didn't know how things would be handled by the government and the health care workers all around the world because this hit them just the same way as it hit us. Though, perhaps not. While we got to stay safe in our homes, hospitals were one of those institutions which could not afford to be shut down. The soldiers protect the border to keep us safe and just like that we had nurses everywhere, doing all that they could, working shifts longer than they could remember, trying to save every individual they could.
Standing at the border and seeing people lose their life to this deadly virus, nurses continued serving their purpose. Fear of death must have been a constant push to keep working but it must have also been a constant reminder of the cost they have to pay for their prolonged exposure to the virus.
Marvel, DC and so many various comics have shown us superheroes and we wonder if there can be humans with super powers which are beyond natural human abilities. We saw that happen when the nurses took charge and protected us, kept their needs and their families aside because, duty comes before everything. If that isn't a super power then we don't know what is. This International Nurses Day present these nurses with superhero themed gifts because they are nothing short of a Wonder Woman or Captain America.
International Nurses Day holds more meaning this year than any other because nurses all around the world showed us that their value is far greater than any of us ever tried measuring. That is why, on 12th May 2022, celebrate every nurse you know. Appreciate them for what they have done for their country, their people. Thank them for all that they have sacrificed because we know that most of us would not and could not have done the same. Shower them with unique gifts amidst this pandemic to remind them that things will get better and we're all here seeing their hard work.
Are you wondering how Nurses Day began? We did too and that's why we have some information to get you familiarized with the history of International Nurses Day.
When was the first International Nurses Day?

In 1953, Dorothy Sutherland, an official with the U.S. Department of Health, Education and Welfare, had proposed to President Dwight D. Eisenhower to declare a Nurses' Day but he did not approve it. Considering how nurses get disregarded many a time, it is not surprising but disheartening.
However, since 1965 the International Council of Nurses (ICN) has been celebrating this day. It was in January 1974 that May 12th was officially chosen as the day to celebrate nurses globally.
Why is May 12th celebrated as International Nurses Day?
Florence Nightingale, the founder of modern nursing, was born on May 12th 1820. Nightingale is the pioneer of the first secular nursing school in the world and is the main reason why nursing became a profession to be pursued by so many women and men around the world.
In her honour, new nurses take the Nightingale Pledge and the Florence Nightingale Medal is the highest international distinction a nurse can achieve till date. Hence, International Nurses Day is celebrated on 12th May every year, worldwide in honour of the 'Lady with the Lamp' who aided wounded soldiers during the Crimean War, doing rounds at night with her lamp to check up on them. Today, modern nursing exists because of Florence Nightingale.
How is International Nurses Day celebrated?

Every year, ICN curates a Nurses' Kit and distributes it for all nurses which is inclusive of educational and public information materials which nurses would find useful. ICN also announces a theme for Nurses Day every year. The theme for International Nurses Day 2022 is Nurses: A Voice to Lead-A Vision for Future Healthcare.
In countries like Australia and India, this day honours nurses for their dedication in their field while countries like U.S.A and Canada observe a Nurses Week to honour and celebrate nurses for their dedication.

Prime Minister Narendra Modi tweeted on 12th May 2022 stating "International Nurses Day is a day to express gratitude to the hardworking nursing staff, who is at the forefront of fighting COVID-19. Their sense of duty, compassion and commitment towards a healthy India is exemplary." Indeed it is.
We keep all the nurses out there in our prayers and wish that they are all safe. We urge you all to stay inside and leave your homes only when necessary while following the double-masking Dos and Don'ts recently released by the Centre. We know you miss dressing up and going for fun outings but currently the best thing we all can do and should do is to stay safe and keep everyone else safe. You can however look stylish with quirky face masks which will keep you protected and make you feel cool!
We hope you stay safe & keep shopping online!
A very Happy International Nurses Day to all nurses out there from Bigsmall. Thank you for everything.

Sources:
Nurses Zone
Cover Image
---