How to Celebrate Valentine's Day Alone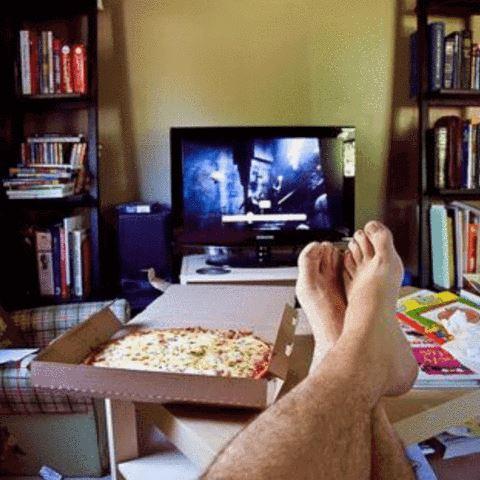 Valentine's Day is around the corner. For the tons of lovey dovey couples out there, we all know that it is a day to look forward to. However, for single people, it doesn't hold too much charm. But it doesn't have to be that way this year! Find the best Valentine's Day Gift for yourself by taking this day to have fun on the day of love even if you're single. After all, romantic love isn't all that matters at the end of the day. Love for yourself, for family and friends holds utmost importance too.
Here are some tried and tested tips to make this day feel not so sucky!
Go out with your Friends

Credits: https://urbanmatter.com
One of the best ways to beat loneliness is to make sure that you surround yourself with the people that you love. This February 14th, why not have a girls night out or go out with the guys for a drink or two? Being among good company, endless laughter and happy faces is a sure-fire way of making your Valentine's Day a success.
Buy a Valentine's Day Gift for yourself

Credits: https://www.thisismoney.co.uk


Who says you need a significant other to pamper you with flowers, chocolates or any sort of gifts at all? Pamper yourself and get something that you've had your eye on for a while now. It could be something small like good makeup or maybe something major such as expensive jewellery. Nothing is off limits!
Pamper yourself

Credits: twitter.com
Turn Valentine's Night into a self care night. Use this time to pamper yourself. Run yourself a bubble bath, use a face pack, surround yourself with candles and enjoy a fine glass of wine! Go all out in treating yourself to comfort and peace. Choose this day to unwind and be kind to yourself.
Movie Marathon

Credits: https://blog.travefy.com
Pick your favourite romantic comedies and binge watch them on Valentine's Night! Get some popcorn and coke along with a cozy blanket and you're good to go. Let Netflix be your best buddy. You could pick all the movies your celebrity crush has starred in or maybe watch old classics like Clueless or When Harry Met Sally! The choice is yours.
Go on a Vacation

Credits: https://www.techexplorist.com
Whether it's a one day trip to the nearest beach or a weekend getaway to the hills, choose Valentine's Day to give yourself the gift of travel. It is sure to clear your mind and give you a new perspective…and you'll come back home feeling refreshed as ever! After all, a good solo trip can do wonders.
Go on a Fun Blind Date

Credits: http://www.peareylalbhawan.com
Instead of spending  Valentine's Day being miserable about being single, you could go on an unconventional blind date. Make sure you steer clear of clichéd ideas such as going out for a fancy dinner or movie. Instead, choose something that is fresh and new. You could buy tickets for a play, visit an art gallery or go ice skating- take your pick and make this day memorable!
Spend Time with your Family and loved ones

Credits: todaysparent.com
Instead of focusing on being single and feeling lonely, spend your time with the people you love. You could go out with your siblings, baby sit and spend time with your nephews and nieces or even cook a lavish meal at home and call your parents over. All these little acts will make you more grateful about the things that you have in life and ensure that you have a good time and are left content.
We hope our tips help you in making this day much better in your single life!
Happy Gifting!
---