How to Ensure Your Bathroom Isn't a Mess After That Beard Trim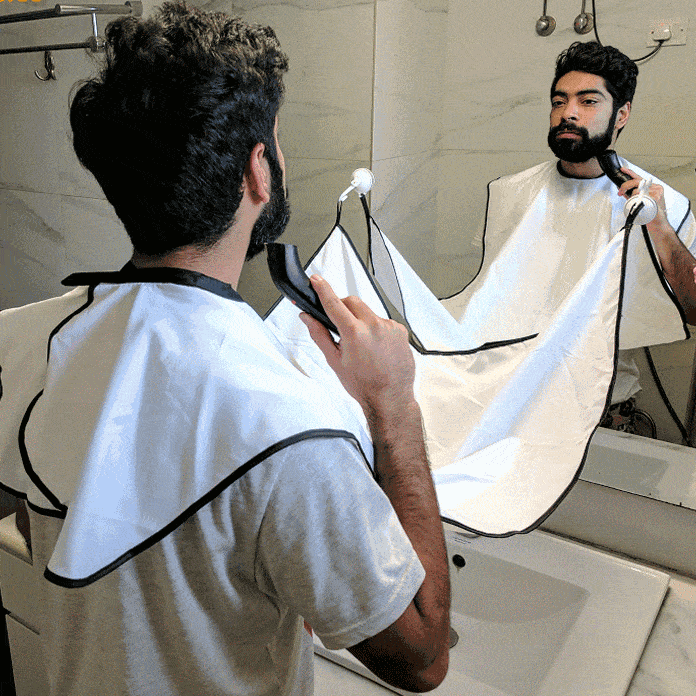 Today, let's talk about a problem that might not seem too grave but can be excessively annoying- dealing with the mess one simple beard trim can cause all over the bathroom!

Whether you're a grown man who trims his own beard, a girlfriend or a wife who has the unfortunate job of cleaning up the bathroom post-beard trims or just someone who likes to keep things clean- we've got some tips for you to make your life easier, while keeping your luscious mane in good shape! 


1. Lay out old newspapers before a trim


This one is among the easiest ways to ensure that your bathroom is kept squeaky clean. Old newspapers spread out on your sink can effectively catch all your beard trimmings and keep those hairs in place. Once you're done shaving, just roll up the newspapers, fold them and toss them in the trash! Give your bathroom shelf or sink a quick wipe with a dry cloth, just in case any stray hairs got out of the newspaper.  


2. Make use of an old Cloth Towel or Bedsheet 


An old hand towel or a ratty old bedsheet that has seen its day can also work wonders in helping you tackle the giant mess after a bread trim. They can catch the hair while you're shaving and keep the sink clean. Once you're done, just shake out the towel or bedsheet to get rid of the hair and toss it in for a wash! 


3. Take the help of a vacuum cleaner 


This is probably the easiest option you could use. It works well in leaving each inch of your bathroom shelf or sink super clean, given that the surface is completely dry. However, it is best to use a small, handheld vacuum to really do a thorough job of cleaning.  


4. Use a Beard Catcher 
You couldn't possibly find a cleaning option more innovative than this one! The design of the bib is simple- you just have to attach the bib (which has suction locks) along with your mirror and shave away! The Beard Bib catches any hair while shaving, it is super easy to use, and it saves precious time that would otherwise have been spent scrubbing the sink to get rid of any filth!


And there you have it- our top 4 tips to keep your bathroom spick and span! Ofcourse, if you're still looking to make your beard game a little bit stronger - you need to check out our Beard Shaper.
It is just the thing you need to style your beard with efficiency and ease, in no time.
 
We've got a ton of other creative, gift ideas for you. Whether it's home décor items you're looking for or office accessories, get it all on the shelves of our online store!
---