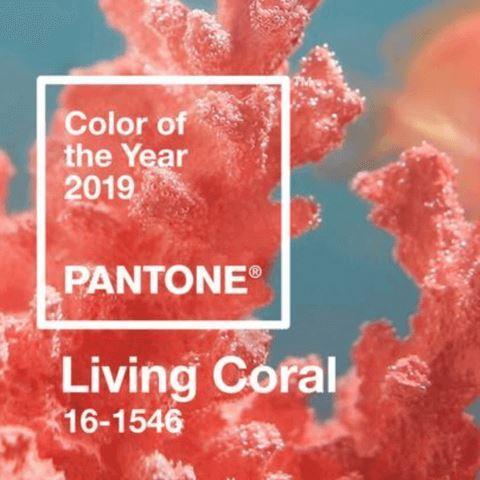 Pantone announced the trendiest colour of 2019 which goes for this Valentine's gifting season as well and it's an explosion of emotions! The colour of the year 2019 Living Coral is a dynamic mix of orange and pink. You probably wonder what this is and why is it so important that people mention it. However, if you are not an artist per se, you might not know what all the hype is for. So, let's start from here:

1. What on earth is Pantone?
PANTONE is a colour naming system, that helps designers reach the desired colour accurately for any product they create – physical or digital. In 1963 the company revolutionised the industry with the first PANTONE Matching System colour swatch book with 500 colours. They kept developing it to thousands of colour swatches.

2. What about the colour of the year?
With the years, PANTONE grew to more than just a colour language for designers. It became a global design force and influence They take into consideration all aspects of society: fashion, marketing, interiors, social media, movies, science, and even online gifting. The hue chosen as Colour of the Year has become increasingly influential in the vast world of design and brand marketing and could surely be considered in Valentine's day gift sets too!

Credits: www.pantone.com

3. Why Living Coral?
According to Pantone, the choice of this colour is a response to the overwhelming wave of digital technology and social media that has taken over a dominant part of our lives today and seeks to rekindle human intimacy and connection.
The warm glow of the golden undertone compliments the colour's vibrant and vivacious pinky-peach overtone. This is perhaps Pantone's way of saying "Let this be the balance that we aspire for."

4. What does this mean to me?
This means that you go out there, let the creative juices flow and show your ladylove/ prince charming, that you are the best boyfriend/girlfriend out there. Prepare a lovely gift hamper for propose day to the theme of living Coral and set in the mood till Valentine's day.
---