Organize A Perfect Cocktail Party With These Home Bar Essentials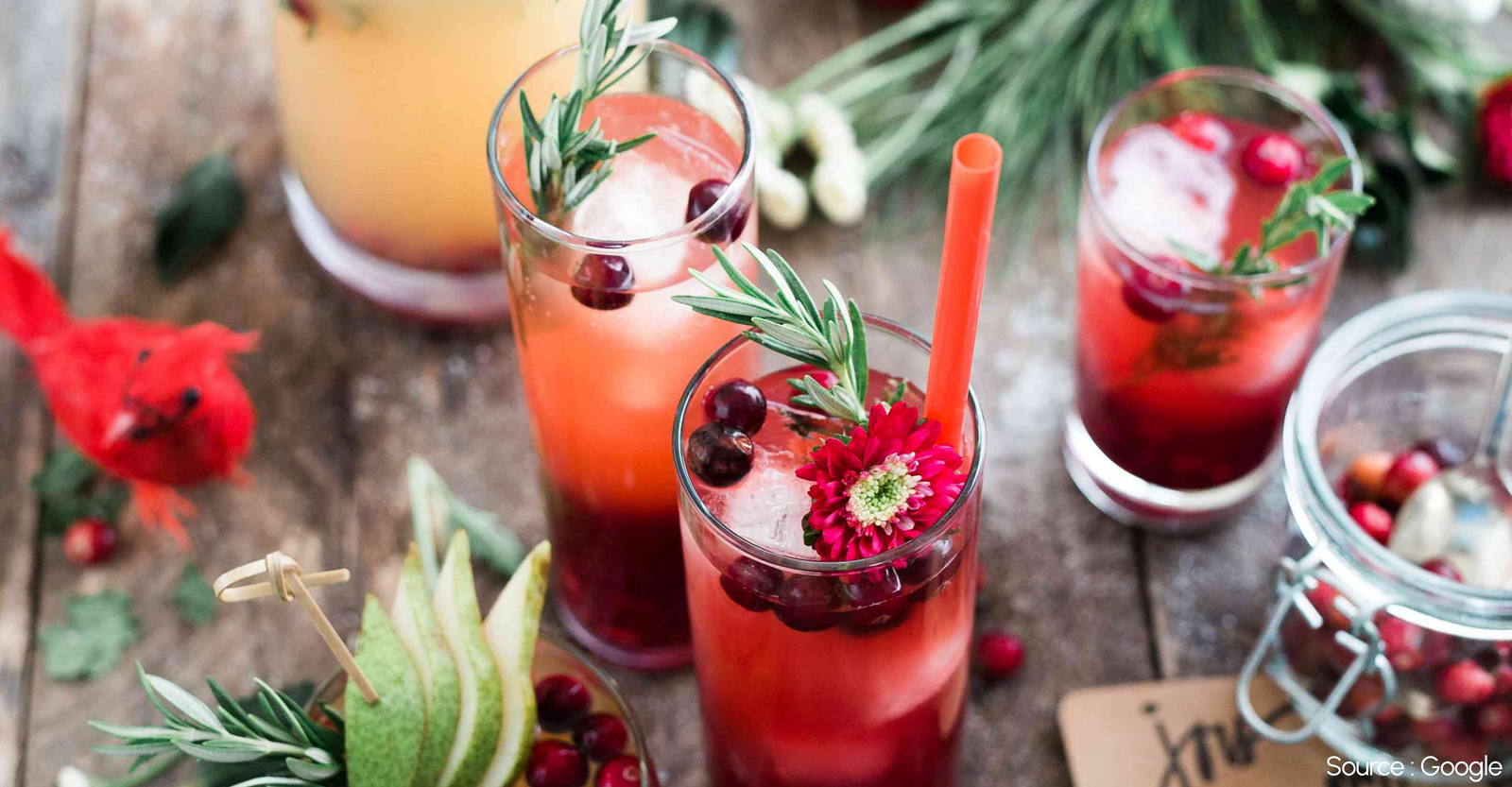 We all love stress busters in our busy schedule life. Cocktail parties are the perfect option to uplift our mood. Cocktail events create networking, forging new relationships, and strengthening existing ones. In a relaxed environment, interacting with others can reduce loneliness and improve social wellness. 
Attending a cocktail-themed party is easy, but when it comes to hosting one, people find it difficult. It takes careful planning to organize an ideal cocktail party. Before inviting somebody, pick a time and date that works for both the host and you. 
The likelihood of people being available is higher on weekends. Make a guest list and a decision on how many people to invite. Think about the area you have at your disposal and the ambience you want to produce. Make a menu with a range of beverages and appetizers. Ensure you have the necessary home bar Essentials and spirits to make the cocktails you plan to serve. And finally, capture the fantastic memories with your loved ones and wind up with a thank you message.


Why You Should Host A Cocktail Party At Home?



An intimate gathering of friends and family at your house for a cocktail party frequently results in special memories. It might turn into an adored custom that unites people. The atmosphere and decor are under your control, allowing you to design a space that fits your preferences and style. You can adorn the ambience to suit your personality, whether a warm and intimate gathering or a fun and themed celebration.
Host a unique cocktail event with a dress code and theme to uplift the overall mood. Cocktail party attire and events will create memories that will last forever. Having a cocktail party at home is frequently less expensive than renting a space or travelling to a club or restaurant. By selecting inexpensive items and making your decorations, you may keep your costs under control. The privacy offered by your home will make the guests interact and have more meaningful conversations. Cocktail parties at home can resolve transportation confusion. Since they are in a familiar environment, they will stay as long as they like.
Home Bar Essentials Required For A Cocktail Party



Proper home bar supplies are necessary to throw a perfect cocktail party at your house. Mix your drinks in your way using these tools and make sure the guests have a good time. To improve the cocktail experience, offer cocktail napkins, stirrers, and a selection of glasses. For themed events, think about providing quirky drinkware and garnishes. 
While planning the cocktail party, arrange the following for a perfect party night. Decide on the spirits from vodka, gin, rum, tequila, and whiskey. Introduce a unique flavour by adding other alcohols like brandy, bourbon, or liqueurs. Another important thing is to arrange bar tools like an ice bucket, tongs, a wine pourer, a bar spoon for stirring cocktails, a bottle opener, and a corkscrew. 
Always use glassware like highball glasses for tall beverages like collins and mojitos. Use wine glasses for wine-based cocktails such as sangria. Serve shot-style cocktails in cocktail shooter glasses. Invest in an ice maker to ensure you have enough ice on hand. Consider using various-sized ice cubes, such as enormous cubes for whisky and smashed ice for tiki drinks.
With these essentials for a home bar, you'll be prepared to organize a cocktail party that wows your guests and dishes their delectable cocktails.
Finalize Your Budget For A Cocktail Party
Before organizing any party or event, especially if the venue is your home, set a definite budget for it. It guarantees that you are aware of your budgetary limitations and aids in the decision-making process regarding the size and cost of the party. Create a guest list because the number will impact the budget. To 
better understand how much you'll need to set aside, research the price of each category of expenses. Determine the outlays for food and drink, party supplies, and other costs.
Organize your expenses according to what is most important to you. Establish a contingency fund to prepare for unforeseen costs. This reserve should typically make up some percentage of your overall spending plan. Calculate the overall budget needed for your cocktail party by adding the anticipated costs, including your contingency fund. Keep track of your spending, and make sure you don't go overboard. If you spend too much in one area and need to make cuts in another, do the required adjustments.
Avoid last-minute purchases that could drive up expenditures. If you want to organize a perfect cocktail party, setting and sticking to a budget is crucial. It enables you to handle your money well and guarantees that you may enjoy the event without worrying about money.
Follow These Tips For Setting Up A Home Bar Like A Pro



Choose a classic location
To create an outstanding party vibe, we must choose the perfect location. And if it is your home, setting it as a home bar needs proper planning. Decorate your home with classy items and enhance the aura. Select quirky home decor items and capture everyone's attention. Usually, people choose the living room to put their home bar. This comfortable position makes it easy to engage visitors as you mix drinks. Put up a stylish bar cart to achieve a historic look. If you have a room that may act as a bar space, then mark that. 
It gives you a distinct and defined place for your bar setup, allowing you to arrange your barware, glasses, and alcoholic beverages. You can put a bar on your kitchen counter if you don't have much space. It will give easy access to the ingredients and mixing cocktails. Create a unique and eye-catching home bar by utilizing the underneath space of a staircase. When selecting a location for your home bar, consider factors like available space, foot traffic, and the overall decor of your home.


Now comes the main attraction of the cocktail party, the show of the skilled bartender. Since it is a cocktail party at home, people will expect some unique cocktail mixes. If you want to serve high-quality drinks and give guests an unforgettable experience, hiring a professional bartender for your home bar will be an apt option. They can make a wide range of cocktails and will give knowledgeable recommendations on drink selection, cocktail party menus, and presentation.

Depending on the tastes of each guest, they can alter the sweetness, intensity, and flavour of a drink. Organize the table with some unique things like a sewing machine wine bottle holder or any other classic thing. Verify the bartender's credentials needed in events like accidents or catastrophes, such as their license and liability insurance. Report your expectations on the cuisine, the number of people, the dress code, and any unique cocktails to them. Choose someone who maintains a good hygiene essential for serving food and beverages.
Stock up your bar with liquors
Setting up a cocktail party at home requires a variety of alcoholic beverages to accommodate everyone's tastes and preferences. Given its versatility, vodka is the base for classic cocktails such as martinis, bloody marys, and Moscow mules. Pick high-quality, unflavored vodka. The broad category of whisky includes Bourbon, Rye, and Scotch. 
Stock up on both light and dark rum. Light rum is used in drinks like Daiquiris and Pina Colada, while dark rum is suited for mixtures like Mai Tais and Dark 'n' Stormies. Don't forget to supply enough ice, mixers, garnishes, and bar tools to complete your home bar setup, and make sure your liquor selection complements the drinks you intend to offer at your cocktail party setup.

Stock up on all the glassware that you need
The crucial cocktail party essential is the perfect glassware for serving drinks at your home bar. Use the Lowball glasses to serve cocktails such as the Old Fashioned, Whisky Sour, and Negroni. Use Pilsner glasses for beverages made with beer, such as Micheladas. And don't forget Beer mugs since they can't be absent.


Having wine and cocktail markers on hand can also assist attendees in recognizing their glasses at the party. The correct cocktail party essentials improve your customers' overall cocktail experience. Are you worried about the apt glassware? Search for kitchen & bar essentials online, read reviews, and choose a product.
Find out some delicious & unique cocktail recipes

Dazzle your guests at your home cocktail party setup by providing these delectable and popular cocktail recipes.


1. Cucumber Basil Smash
Ingredients:
Gin two ounce

One ounce of fresh lemon juice

Half an ounce of  simple syrup

4-5 fresh basil leaves

Two slices of cucumber

Basil sprig & cucumber slice as garnish


Preparation:

In a shaker, combine cucumber and basil. Add ice, gin, lemon juice, and simple syrup. Shake, then filter twice into a rock glass. Add a cucumber slice and a basil sprig as garnish.

2. Pineapple Coconut Mojito



Ingredients:




Two ounces of white rum

One ounce of coconut cream

One ounce of pineapple juiceHalf ounce of fresh lime juice

6-8 fresh mint leaves

One teaspoon of sugar(optional) 

Garnish with a wedge of pineapple, a mint leaf, and grated coconut

Preparation:

Muddle mint leaves and sugar in a glass. Then add lime juice, pineapple juice, coconut cream, rum, and ice. Stir thoroughly and garnish with a pineapple wedge, a mint sprig, and grated coconut. 




These cocktail recipes will give a unique and tasty experience at your home cocktail party by offering a variety of flavours and styles.



Tips For Presenting & Garnishing Your Cocktails In A Unique Way

 

The whole experience of your visitors at a cocktail party improves if you offer perfect garnishing to cocktails distinctively and imaginatively. For the preparation, you must first have the ideal glasses. For each cocktail, choose the appropriate glassware. The drink should look good with the glass's size, shape, and garnishes. Adding sugar, salt, or a spice mixture to rim the glass might add 

flavour and aesthetic appeal. After dipping the rim into your preferred rimming product, moisten it with citrus juice or water. 

 

Fresh herbs like mint, basil, and rosemary give cocktails aromatic components and an eye-catching touch. A cocktail might look more tempting by adding a basil or mint leaf. Try out various ice shapes, such as big cubes, spheres, or moulds. Cocktails get more sophisticated with speciality ice. Cocktail umbrellas and drink charms are the ideal whimsical and tropical finishing touches for each guest's drink, adding personality and enjoyment. Beautiful garnish from edible flowers like violets, pansies, or nasturtiums. Verify the blooms are pesticide-free and wholesome before eating them. It can be enjoyable to garnish food excessively occasionally. Consider adding sliders, prawns, or bacon to the drinks like Bloody Mary.

Some Hospitality Tips For A Successful Cocktail Party

 

Your guests will have a pleasant and enduring impression of you if they feel welcomed, at ease, and well-cared for. Create an apt atmosphere with the perfect lighting, music, and decorations. Make sure your house is spotless and organized before guests arrive. When the guests reach, extend a warm greeting. Welcome them with a beverage or non-alcoholic option. 

 

Consider the adequate options for those with dietary restrictions or allergies by inquiring about them beforehand. To keep people full, provide a range of appetizers and snacks. When creating the menu, take diet requirements and tastes into account. Present a wide range of cocktails, mocktails, and non-alcoholic drinks to satisfy all tastes and preferences.

 

The host should attempt to interact with every one of the visitors. It demonstrates how much you appreciate their company. If you have visitors who might not be acquainted, initiate introductions and encourage conversation. Dedicate a place where visitors may leave their bags and jackets, especially during the winter.

If you plan to host such events in the future, consider polling your attendees to learn how you can improve the experience. The key to a cocktail party's success is creating a warm and enjoyable atmosphere where attendees can relax, socialize, and have fun. Your friendliness and attention to detail will provide an enjoyable and rewarding encounter.

Conclusion

Having a cocktail party at your house with the proper home bar essentials is a great way to make your visitors' experiences unforgettable. You may set the atmosphere for a successful event by carefully assessing your guest list, picking an appropriate location, and stocking up on premium liqueurs, mixers, and garnishes. To establish an engaging and aesthetically pleasing bar setting, don't forget to spend money on the proper glassware, barware, and decorations. 

 

Being welcoming is essential, so extend a warm welcome, introduce your guests to one another, and have a good time.  As the celebration ends, thank your guests for coming and get their comments for future gatherings. Express your gratitude by distributing small gifts for your guests. Search for the best online gifting portal and show your happiness. Shop online and choose unique, quirky, and affordable products, and make them memorable.

 
---