Our Favourite Valentine's Messages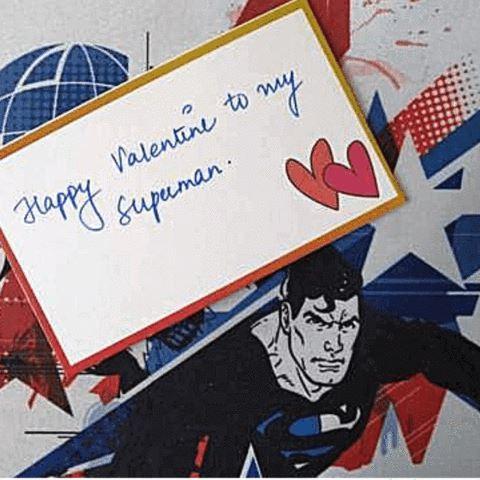 We live in an age where technology has taken over how we communicate with each other on a regular basis. It involves exchanges between people with almost zero emotion or sentiment in the picture. Whether it's over text, e-mail, Facebook...where is the personal touch?
At Bigsmall.in, we want to make sure that along with the gift, you get a handwritten gift note that sparks joy. There are very few people who realise how meaningful it is to spend time on writing a couple of words to make someone else smile. There's no other feeling like it! It could even end up as a lifetime keepsake for the giftee.
Check out our favourite messages this Valentine's Day! 
 It is the perfect way to express gratitude to your girlfriend or boyfriend.  
 There is not better way to acknowledge the role they play in your life, coupled with a great Valentine's Gift! 
 If you're in love with a Potterhead, make sure you incorporate their love for the Harry Potter universe along with your love for them on Valentine's Day! 
Self- love is just important as romantic love! Pamper yourself and get something nice this Valentine's Day.  
A little bit of Drake and pop culture can't hurt, right? Make your gift note even more fun with some music lyrics! 
This little gift note is sure to make a coffee lover go "awwww" and leave them grinning super wide. 
If you're an old fashioned hopeless romantic, you need to stick to poetry! Some traditions are meant to be followed. After all, words like these are worth reading again and again! 
If you're a little shy and have trouble expressing yourself, putting your heart out on paper is an easy way out. A gift note makes for a super memorable way to make the person you love feel touched. 
A little bit of humour goes a long way! Make your partner laugh and shake their head with affection on this special day.
 A classy thing to do, isn't it? A little gift note goes a long, long way.
We hope you spread love and joy on the occasion of Valentine's Day this year and it marks a memorable moment for your partner! Browse through the Valentine's Day Gifts, Valentine's Day Gift Sets, Valentine's day gifts for her and Valentine's day gifts for him to make sure you have just what you need to make this season of love extra sparkly and special.
Happy Gifting!



---