Unique Water Bottles To Amaze Your Loved Ones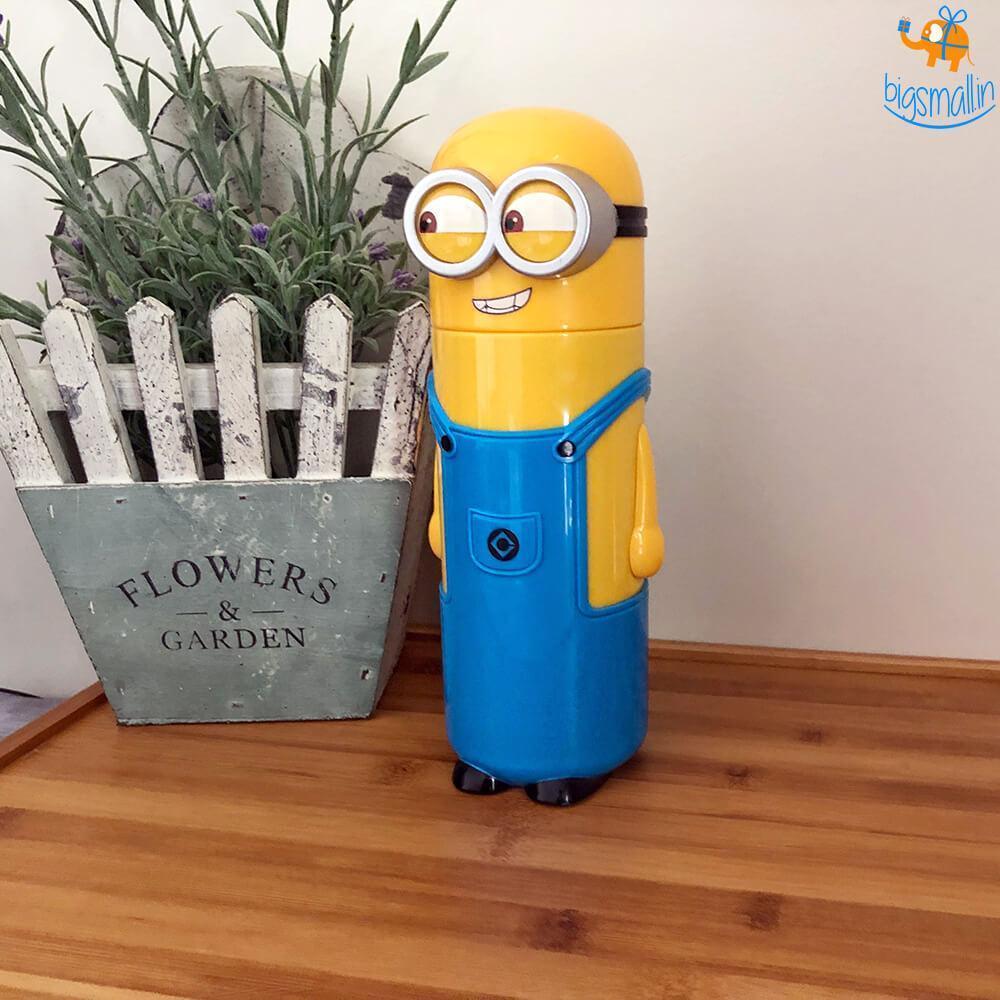 The summers take a lot from you by reducing your energy or glucose level. With the increased summer temperature and outdoor activities, the body loses a large amount of water through sweating and evaporation. To balance the situation, one needs to drink a lot of water as it optimises blood pressure, aids in digestion, lubricates joints and removes waste from the body.

As the summers have already knocked our doors, we all need to take care of the water requirements of our body. And that we can only do by drinking enough water, everyday. Also, with the help of our creative water bottles, you can tempt your dear ones to stay hydrated to stay fit, in this summer season.


We all are very concerned about our little ones as our tiny tots and kids cannot take care of themselves and they need our guidance in their growth years. The Bigsmall Water Bottle is an adorable water bottle, good to attract the toddlers towards itself with the help of its design and style. The bottle is small in size with a small handle over the cover, to help the little ones hold it properly. With an excellent finish, the bottle comes in various vibrant colours to provide you with multiple colour options for choosing the one in your little one's favourite shade.

Why bind yourself to Earthly water, when you can drink like a rocket scientist with the Rocket Thermos bottle? This fantastic Rocket-shaped bottle not only has a brilliantly accurate design, it also thermally insulates your beverages, keeping hot beverages hot and cold beverages cold - especially useful for long distance travels, or a day in the outdoors. Made of stainless steel, this bottle will certainly travel the distance.



The Dumbbell Water Bottle is a perfect gift for a gym freak. The design of this bottle is in the shape a dumbbell, designed to give that person the correct feels. It holds a 650ml quantity of water in it, so the person going to the gym or anywhere outside can carry this bottle along to stay hydrated for a long duration without worrying about the refill. The design and style of the bottle will make you the talk of the town. So if you have someone close with similar fancies, be it your brother or boyfriend, you can pick this one for them. This Dumbbell Bottle can also be a creative corporate gift with branding possibilities.


Love the Minions from the Despicable Me movie franchise? Take your love of the Minions to the next level - with this adorable Minion Thermos Bottle. The bottle resembles the intelligent, yet caring Minion Dave from the movies. With a stainless steel build, Dave is extremely sturdy - and the vacuum flask will keep the temperatures of your drinks just as you like them. A wonderful gift for kids and adults alike.


In the sweltering mercury heat, keeping up your vitals is essential. Sometimes, water alone may not do the trick. Add a fruity flavor to your drinks with this Fruit Infuser Bottle - and just toss in a fruit and infuse it with the built-in, easy to use infuser. Drink juices the natural, organic way - which is much healthier than the packaged, processed juices. The sporty design of the bottle also makes it attractive and easy to carry. 
While there are so many excellent and quirky water bottles on our website, you can visit it to get access to all of those also. These durable water bottle will help you to tell your dear ones to stay hydrated in summers so that they do not have encounter any health issue due to its deficiency. And we know that you care about your people and wouldn't want to see them in any kind of problem. So go to the website and place the order now.
---