Photo Worthy Birthday Party Themes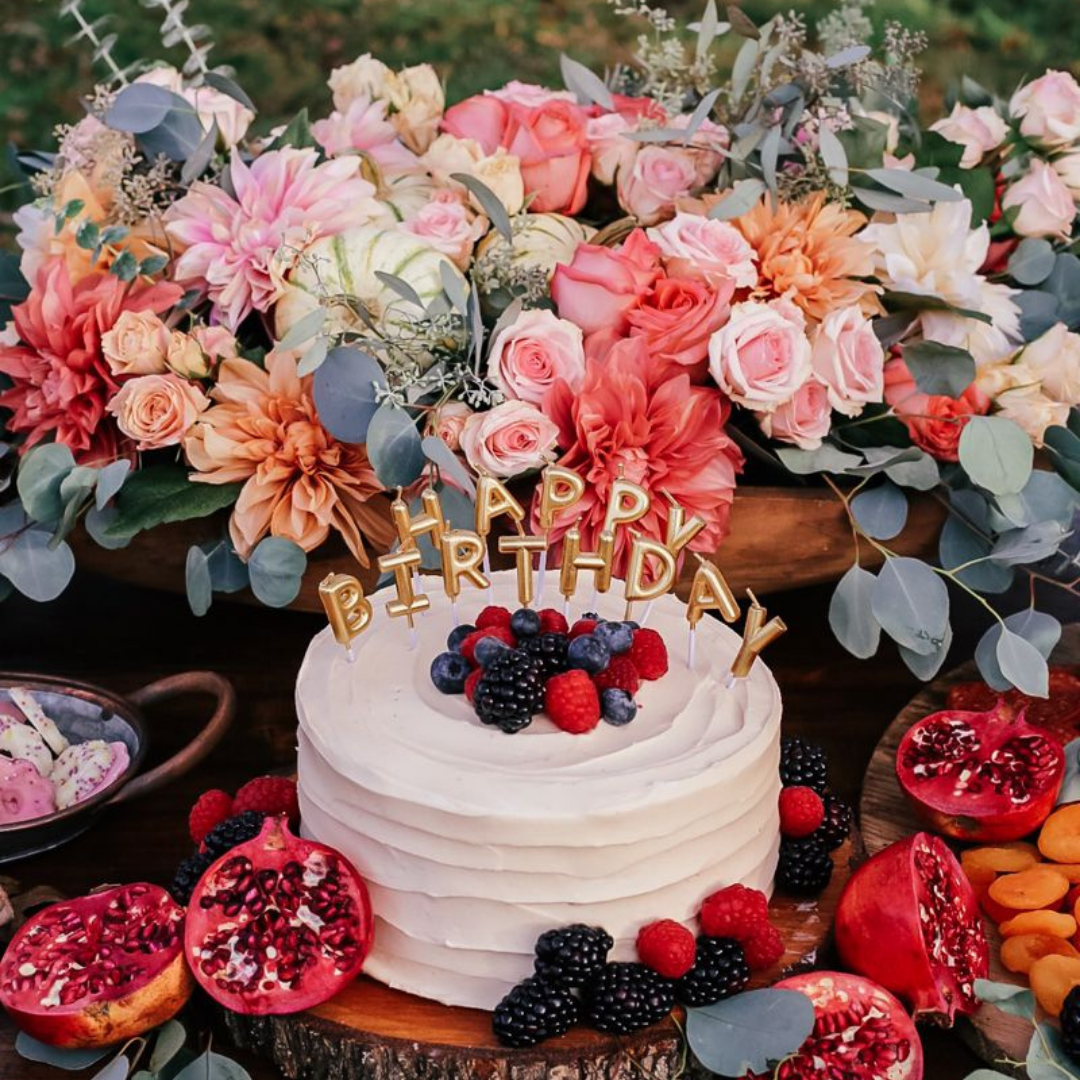 Whether it is one of your birthday or any of your loved one's birthday, it is always a special day for one and all. Birthday parties and birthday gifts are one of the most exciting things every year. Isn't it? They get us the most excited, don't they? 
The importance of this day can be felt by the way how we get excited while planning about this day. Getting dressed, celebrating well and lots and lots of pictures. Look at today's trend; the birthday parties have become a fancy affair and people have become conscious about how to make it photo worthy due to the social media frenzy that is going around.
The big job of planning a birthday takes a lot of brainstorming and you might end up investing a lot of time. So, let us present before you some of the different themes that might help you in making your birthday party a photo worthy one!   
The Bollywood Theme

Source: Pinterest
We all are big fans of Bollywood movies and its culture and there can be no better theme for a birthday party than Bollywood for any and all age groups. The dress up and the set up are the most important highlights of any themed party. For a bollywood party, people can dress up as iconic characters from their favorite movies like Jay and Veeru from Sholay or Rani from Queen, or can also wear some actors' or actress' masks.
The set up can include colourful lights, posters with famous dialogues written on it, "director's chairs", disco lights, cutting chai glasses, photo booths based on a particular movie, etc. The entrance can have pictures of iconic scenes from movies with mirror decorations for giving it a more desi look.
It is perfect to start a party with an interactive session as it can prove to be the best ice breaker moment. You can also organize multiple games based on Bollywood to keep everyone going throughout the party. Fill Bollywood Number, Musical Quiz, Bollywood Movies Tambola, Guess The Celebrity Name, Bollywood Wrap are some of the exciting games that can ensure that people have a good time with each other and can get along smoothly by themselves.
The most important highlight of a birthday party is the birthday cake which can be themed on the Clapperboard that the director uses while shooting films. In such an amazing set up, we are pretty sure everyone will love to get tons of pictures clicked and put it up on different social media sites which will mark it as a successful Birthday Bash, something that your friends and family will remember for long.   
The Horror Theme

Source: Pinterest
The thought that a horror party is only good for Halloween is not true. If you are a fan of horror movies, then it can be a perfect theme for your birthday party. You will definitely want to ring the bell about your party some days before the party, if you want your friends to come all dressed up withstanding the set up. So why not choose a horror themed card and send them out to your friends and give them time to decide on their costumes.
To create a spooky atmosphere and the correct ambience for the party, the dim red light with small lamps hanging around will create a wild effect. If you have got enough money, you can hire horror props like skeletons, tombstones, etc. that can be placed at the entrance and inside. You can also put broken dolls on the tables with detached limbs for giving it a sinister look without spending a lot. Ask your friends to come dressed as any horror character from some movie.
The highlight of the birthday party is the cake which can get themed on a Gravestone to go with the flow. You can have games like Scary Movie Bingo, Scare Fest, A Murder Mystery Game Twist, Ouija Board, etc. to bring the fear out of your peeps. You can play some horror music to keep the ball rolling. All these components will be good enough to make the set up great for the party. Everyone would go all crazy on a pictures clicking sesh and you'll have tons of good memories of your special day.
The Disney Theme

Source: Pinterest
The Disney themed birthday party with Disney gifts and decoration would be the best way of extending your love for these fairy tale stories and the all the amazing Disney characters that have lived with us since our childhood.
So create your magical kingdom and invite everyone over to your birthday party with an entire cast of characters. You can hang Disney movie posters and wall decorations around the room.  At the entrance, you can have a giant Disney logo poster for a perfect start. You can give away hats, crowns, ribbons, fairy wands, fun-shaped candies, etc. to your guests. Placing the Disney toys, dolls and stuffed animals around the rooms can give it a fantasy look. Play Disney music in the background while the guests are engaged in various activities like playing fun games, dancing, etc. for a perfect Disney themed birthday party.
The best kind of cake for this kind of party would be any Disney character of your choice to fit well into the surroundings. In addition to pizza, chicken fingers, burgers or hotdogs, you can add some Disney themed food like Disney cupcakes, Mickey Pancakes into the mix. All of this set up would be a lot of fun for any age group because there is always a child hidden inside everyone which might rejoice throughout the party. This will tempt your guests to click many pictures and save it as a wonderful memory.
The Old School Theme

Source: Pinterest
Another theme of throwing up a birthday party can be the "Back to School" theme because when you are all grown up and are missing school terribly, what better way to surprise your friends on your birthday than a School themed birthday bash? Imagine the glee and nostalgia on every face that will be part of your special day.
Benches, chairs, blackboard and other things should be a part of the interior decoration which reminds everyone of school and will make them crave to go back to school. The placards saying "I love school" or "Naughtiest Person of the Class" or "Padhaku of the Class" should be present for the photo session. A simple party which reminds you of the good old days and meeting old friends with so much to talk about and get nostalgic.
The slow music can add to the rhythm of the party and if you are thinking about the cake, nothing will do justice to it more than a blackboard themed cake because it is the blackboard that has been the most important part of the journey.
It can be a little tricky to plan a successful birthday party and to throw one which can get you a lot of likes on various social media platforms. But now you have all the great ideas which you need to make any birthday party picture perfect.
What's more and better, you could go for so many more themes like Harry Potter theme, or Marvel theme or Avengers theme, or our bad boy Batman themed props and party and you could shop so many specific theme related gifts right here from Bigsmall. We got you covered! 
---