Product Of The Week - Christmas Gift Set - 3 Pcs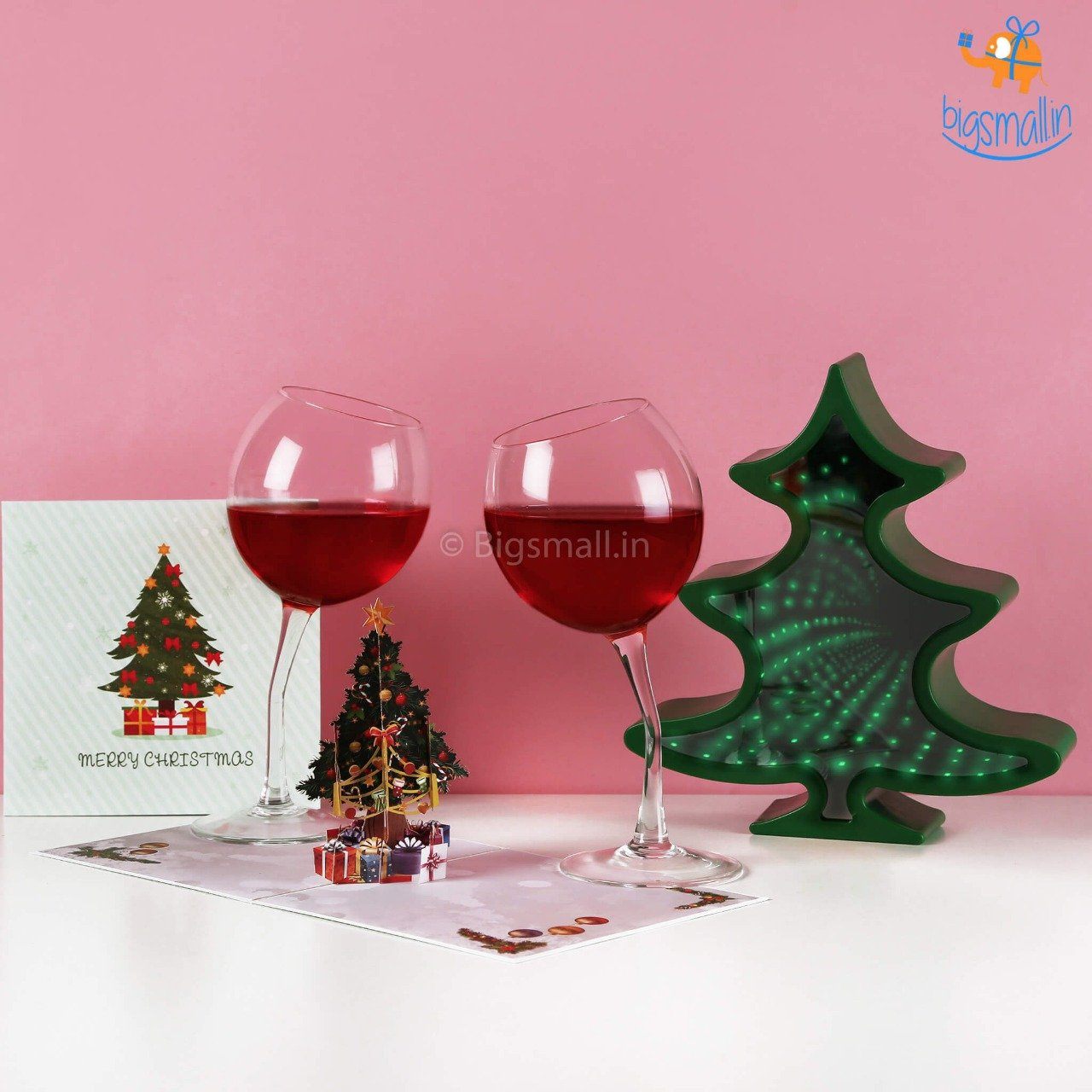 Are you counting down the days till Christmas? We sure are. Christmas is the time to light up your house, eat good food, and sing songs but more than that it's about coming together and counting our blessings. It brings happiness to people. With so much to prepare it sure gets a bit overwhelming, but don't worry for we're here for you and we'll do what we do best. We'll make your gifting experience fun and stress-free.
This week we present to you Christmas Gift Set. The set includes Merry Christmas 3D Pop Card, Tipsy Glasses - Set Of 2, and Christmas Tree Mirror Lamp.
The pop-up card features a beautifully decorated Christmas tree surrounded by wrapped presents. The card is 15 x 15 cm and incorporates a mini card for you to write a message to your loved ones. Get the party going with tipsy glasses. Their curved alignment would definitely be everyone's favorite and the life of the party. These glasses are not safe for dishwasher or microwave. Lights and trees are an integral part of Christmas so we present a lamp that is in shape of a tree. Not only that but it can be used as a mirror when switched off. It works as a lamp when switched on - giving a beautiful 360-degree optical illusion while lighting up your room colorfully.
The beauty of this gift set is that it is specially curated for the Christmas season making your gift hunting experience a little easier. We understand if gift sets aren't your thing and if you're looking for some budget-friendly options, check out our Christmas gift under Rs.500 collection.
Liked what you saw? Stay a little longer and browse our entire Xmas gifts collection. Happy shopping!!!
---