Get Socked This Socks Day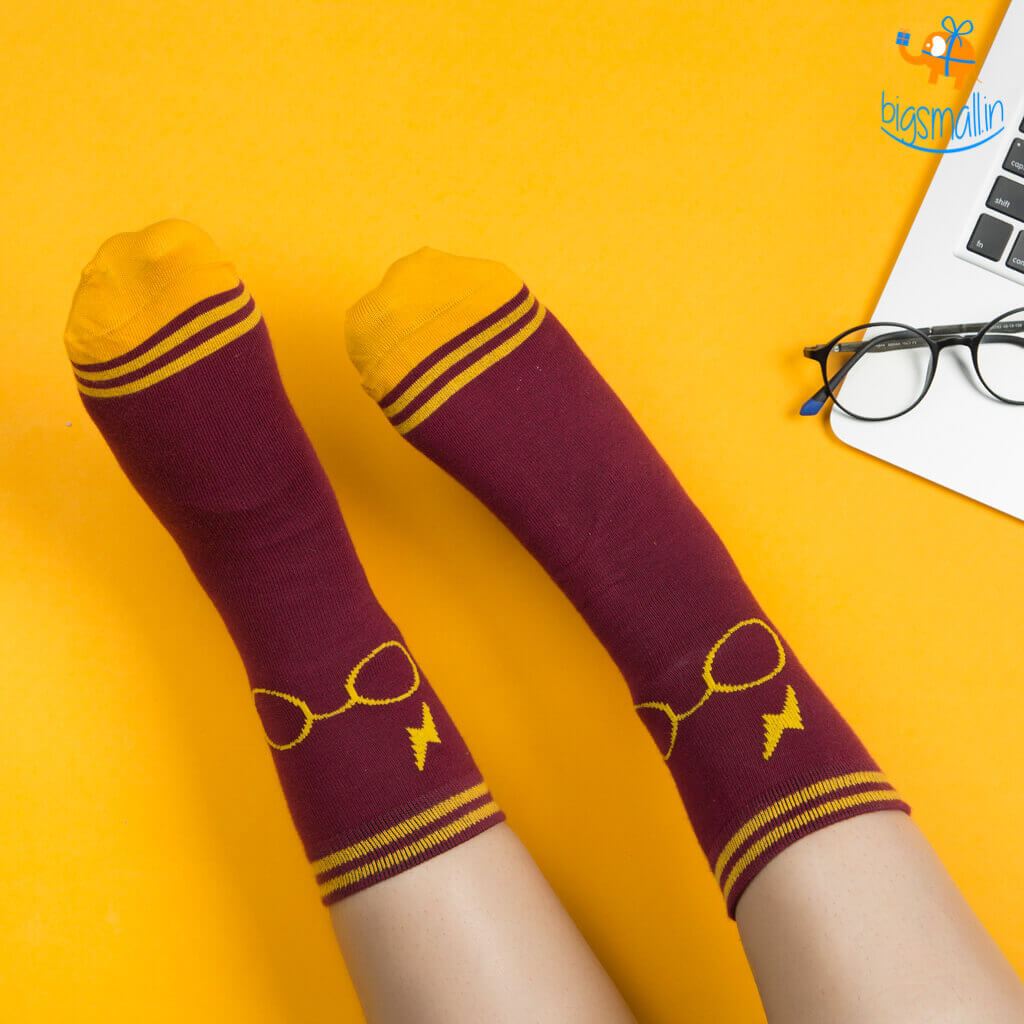 The winters are finally here in full swing and it's only going to get colder. Luckily we still have time to stock up on one of our favorite (if not THE favorite) winter accessories - Socks. As soon as the cold wind hits us we dream about sitting in our beds with a pair of fluffy socks, a good book in hand and hot chocolate with marshmallows. With all this love for a pair of socks, we do have a whole day dedicated to it and here at bigsmall.in, we are ready to help you chose the best pair of socks to gift to your loved ones and celebrate the day with them.
Origin Of Socks Day
Pair of socks, an apparel company that sells socks started the day to commemorate two historic events. First is the closing of Broadway musical 'On Your Toes' on December 4, 1954. Secondly the final concert of the mother-daughter singing duo of Naomi and Wynonna Judd on November 4, 1991. For every hashtag of #nationalsockday that is posted on December 4, Pair of Socks donates a pair to someone in need. They also have a 'Give-back Programme' where they donate three pairs of socks to those in need for every pack of socks that are purchased.
This year dress up those pretty feet in these unique socks and gift a pair to friends or family members. Celebrate the Socks day and join the movement. Warm the toes and hearts of people in need by using a simple hashtag. Confused about what to get for you near ones? Here are some great options.
Pamper your legs and rejuvenate your tired feet with these Spa socks. The socks contain a gel section to harness the healing power of nature. Gift these socks to your mom, or someone who walks around in heels a lot.
What's better than a pair of fluffy socks? Two pair of fluffy socks. Get this adorable animal design socks for all the lovely people in your life, because the best deserves the best. Made from cotton, they are soft and will be a perfect gift for a wife, girlfriend, friend or sister.
The wedding season is upon us and what better time to gift these lovely socks than now.  Make the day of the best Bride and Groom by gifting them a thoughtful gift. For more quirky wedding gifts see our Wedding Gifts Collection.
Is that a Christmas jingle we hear? We begin our Christmas preparation as soon as we can, and so should you. Gift these super cozy Christmas Socks to your loved ones and shop for more Christmas gifts. Stock up while you can.
If you have a superhero in your life gift them this set of 5 different superhero socks. These funky ankle-length socks make for a great present. The set contains Batman, Superman, Captain America, Ironman, and Spiderman design socks. These socks are a great way to tell your loved one how important they are and how safe you feel with them.
These Gryffindor based color scheme socks are the ultimate gift for a Potterhead. Gift them these socks and make their winter magical. These cotton based socks are extremely comfortable and will definitely gain their approval. For a magical adventure browse our official Harry Potter merchandise.
Gift this pair of socks to a friend who is tired of life throwing lemons at him/her. Good thing these come in a bunch of colors so they can wear a different one every day. Let the feet do the talking and ask 'Seriously? Are you kidding me?'
Whoever wears these socks, they automatically become royalty. You have to serve them and do their bidding. A perfect gift for a spouse, make them feel special and important and give them the royal treatment they deserve.
We're all guilty of binge-watching one show or another and these socks resonate with all of us. You can gift it to that someone special you share your Netflix account with. Wear these socks and just Netflix and chill. The socks come in men and women variant.
We hope you got pretty excited about all the quirky socks and will celebrate the socks day with much enthusiasm. Browse bigsmall.in for more fun and creative socks for men and women.
---