5 Fun Rakhi Celebration Ideas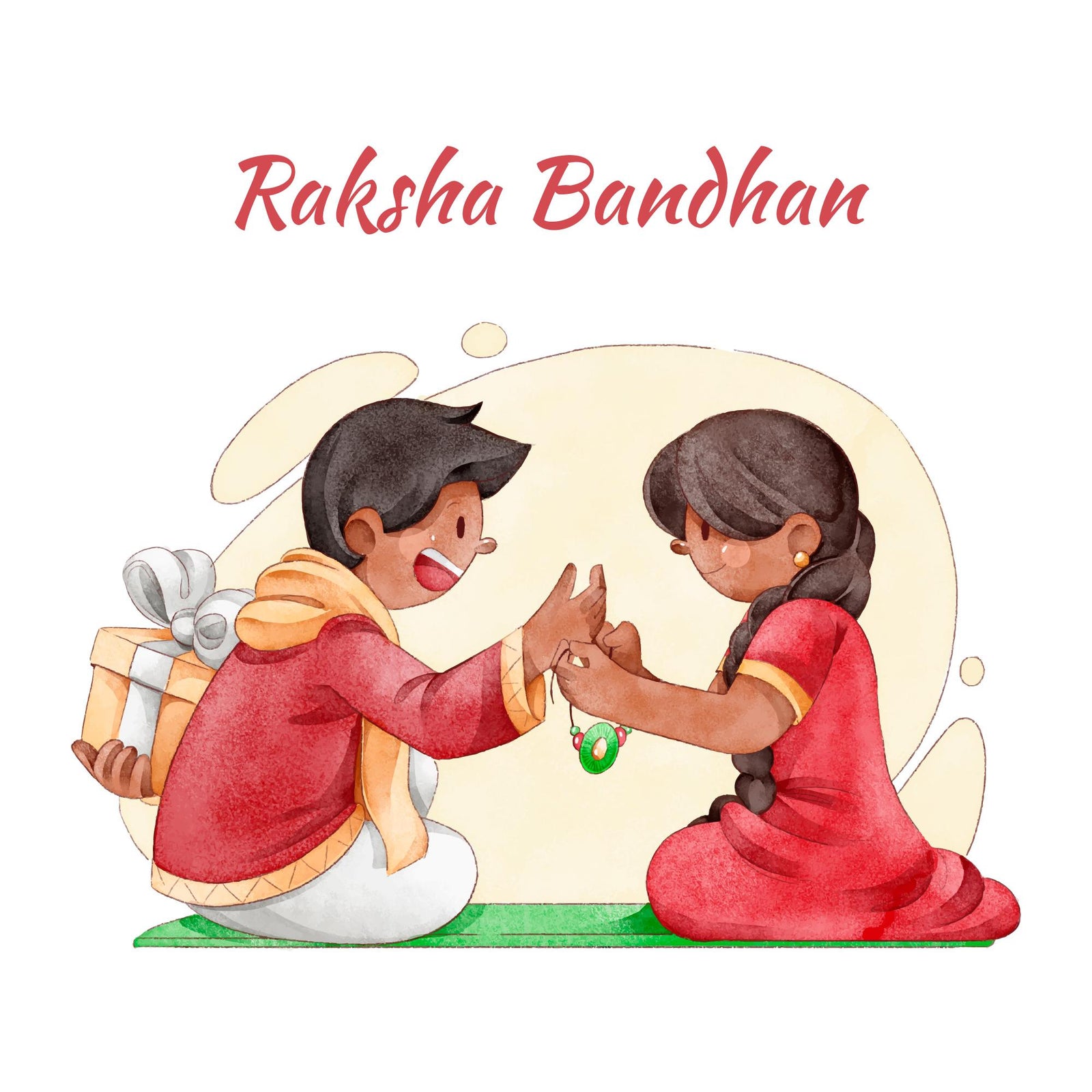 Rakhi or Rakhi festival is being celebrated on 30th August 2023, and as it comes closer brothers and sisters are in a fix toying with over a hundred ideas to make their first BFF's day fun and memorable. Team Bigsmall not only offers loads of creative Rakhi gifts for brothers and sisters but also has fun ideas for making the day even more special. If you haven't yet zeroed in on the rakhi you are gonna send to your brother, we have got you covered with amazing personality-
specific rakhis for every type of brother out there. Our Rakhi gift ideas are cute and out of the box to bring smiles to your siblings. Send rakhi and the best gift for Raksha Bandhan to your brother dearest or to sis-in-law in any corner of the world with our express delivery system.
Top 10-11 Rakhi Celebration Ideas
1. DIY gifts
 If your sibling is a DIY project fan, make a day of it with fun DIY gift sets and puzzles. A fun bonding activity, as you craft functional movable items using natural wood, you will definitely get in touch with the childhood banter and special memories. Peruse through a range of authentic Ukranian gears puzzles such as Ugears Roadster VM-01 Mechanical Puzzle, etc. This is one of the best gift for Raksha Bandhan that is unique and creative.
2. Marvel Movie Marathon
Summer holidays and evenings post-school were spent re-enacting scenes from superhero movies. If you are blessed with an elder brother or sister who introduced you to the marvelous world of superheroes make the festival of rakhi even more memorable by watching re-runs of all the MCU or DC flicks till now. While you are at it, surprise brother dearest with the personality-specific Rakhi Gift Set. Especially these days when you can't step out, convert your living room into a theater and enjoy a movie from the comfort of your home and get him best gift items for Rakhi from BigSmall.
3. Go on a road trip!
Now, who doesn't love road trips? Plan one with your childhood travel partner and go biking, hiking or whatever it takes to get the adrenaline flowing! While you are at it, don't forget to throw in some travel essentials so that you just focus on enjoying the trip and safely forget about other hassles. For your Rakhi celebration this year, if you are unable to travel long distance, explore your own town or city.
4. Book a spa appointment
No, that's not weird! Book an appointment for the two of you at the nearest spa centre and sit back and relax. As you de-stress, chances are you would possibly find it easier to reconnect and talk over any issues that may have bothered you in the past. Celebrate Raksha Bandhan in a cool de-stressing style.
5. Play fun card games!
What better way to reconnect with siblings and cousins, than getting sloshed and playing fun drinking card games?! We at Bigsmall.in have the funniest, most crass, outrageous & fun card games such as Drinking Game Cards, Wtf Did You Say Playing Cards, Cards Against Muggles.
Even if your sibling is on another continent, ensure that he doesn't feel homesick by sending him his favourite personality-specific rakhi with a personalized handwritten note just the way you would have done it! Drop-in a message request and we will ensure that personal touch along with the chosen gift. It is as easy to send a rakhi as it is to send us a note. Just select the rakhi you like, add it to your cart and voila! you can now get it delivered to your brother's doorstep. But make sure to order on time, and we will make sure to deliver it a couple of days before the Rakhi festival. These could be one of the best gift items for Rakhi.
6. Harry Potter Gifts
Is your sibling a big Potterhead? Gift him the Gryffindor Cauldron Crest Mug because it is an enchanting gift for any fan of the beloved wizarding world. Imagine your sibling sipping their morning coffee or tea from a magical mug adorned with the Gryffindor crest! This Harry Potter themed mug, is one of the unique Rakhi ideas that will transport Harry Potter enthusiasts to the enchanting world they adore. It's the perfect way to brew up a little extra wizardry with each sip and you can enjoy a good laugh in your morning tea session when you are together. Get unique gift items for Rakhi, like this one only on BigSmall.in.
7. Smart Lamp with Speaker
We are living in the world of smartphones, smart watches, smart speakers so why should your table lamp be ordinary? Get your brother the G Intelligent Lamp With Speaker, Clock And Charger which is a versatile product. Its an intelligent lamp with a clock and a speaker! Oh wait, it is a wireless phone charger too! Yes, you read that right, it has a Qi Wireless charging pad for the smartphone – in short one of the best gift for Raksha Bandhan that your bro will adore.
8. Galaxy Projector
Did your brother always write 'astronaut' in the future aspiration column when he was a kid? Yes everybody for once in their lives wanted to be an astronaut but not everyone finally makes it to space. But how about bringing the nostalgia of childhood back with an Astronaut Galaxy Projector that turns their room into the perfect place for a 'space invader'! It is one of the unique Rakhi ideas that is bound to make your bro happy.
9. Desk Organizer
Last time you visited your brother's home office did you notice the messy table? Yes, guy things! But worry not you can help him out. Gift him the India-themed Desk organizer that will bring order to his work desk. With Rakhi gift ideas like this, we are sure your brother will keep thanking your for making his space clutter-free!
10. Cute Ice Tray for the Party Animal
Does your brother like throwing parties at home? We are sure he must be needing lots of ice in the freezer to keep all kinds of beverages cool. But how about looking cool to while being a great host. Get your brother the Guitar Ice Tray where he can freeze ice in the shape of a guitar and of-course show off his creative hospitality to his guests! With unique gift items for Rakhi like this, its time to chill and let us do the work. Order one on BigSmall today.
In conclusion, choosing gift items for Rakhi is a wonderful way to express your love and appreciation for your siblings or loved ones during this special occasion of Raksha Bandhan. From personalized gifts to unique Rakhi ideas, the possibilities at BigSmall are endless. Remember, it's the thought and effort behind the Rakhi hamper ideas that truly matters. Celebrate the bond of love and create lasting memories with the best gift for Raksha Bandhan that will make this occasion even more memorable for both you and your loved ones.
FAQs on Rakhi Celebration Ideas
1. What should I gift on Rakhi?
When it comes to unique Rakhi gift ideas you can never go wrong with these gifts like:
● Harry Potter Mugs
● Passport holder
● Spa Day
● Playing cards
● Galaxy Projector
2. How can I surprise my sister on Rakhi?
One of the best Rakhi Gift Ideas for your sister is to surprise her because every girl loves surprises! To surprise your sister on Rakhi, consider planning a surprise gathering with family and friends, cooking up her favourite meal, or checking out some Rakhi hamper ideas for expressing your love and appreciation.
Image by pikisuperstar on Freepik
---